SoulCycle Changed Instructor Salary and Closed 20 Studios in August
SoulCycle made big changes in August, shifting its strategy due to the pandemic. With the fitness industry in flux, the company is looking to balance its business by scrutinizing operating costs and anticipating consumer needs.
In August, SoulCycle announced that it would shutter about 20 of its 83 studios: six in the New York City area, five in California, and others in Massachusetts, Florida, Illinois, Washington, D.C., and Georgia. Its Toronto location will also close, meaning it will no longer have a presence in Canada. CEO Evelyn Webster referred to these markets as "oversaturated" in an all-hands meeting with staffers.
In addition, SoulCycle will reset its instructor compensation, which arose from a significant PwC benchmarking project around instructor salary. PwC found a lack of balance across the pay structure, with some instructors being paid far above premium versus the market, while others were not at market rate. The new change will reduce the premium among the more senior instructors, and bring a number of others up. When asked about the reaction to the SoulCycle instructor salary changes during an interview with Yahoo! Finance, Webster said, "What I will tell you, is that I don't think I've ever worked at any company where people do cartwheels when you say your compensation is at risk of being reduced, somewhat. But, of course, those that are receiving a compensation increase are thrilled."
The company has been vocal that the instructors will continue to be paid at premium, and the change will merely rebalance the pay structure. As one of the most sought-after cycling brands for instructors, SoulCycle has not been impacted significantly by the labor storage. Last recruitment cycle, they were oversubscribed with applicants for instructor positions. Webster continued, with Yahoo! Finance, "SoulCycle is a phenomenal brand. For many fitness enthusiasts, for much of our instructor talent, it's the pinnacle of their career in terms of the boutique fitness destinations you want to work in. So, we have not struggled."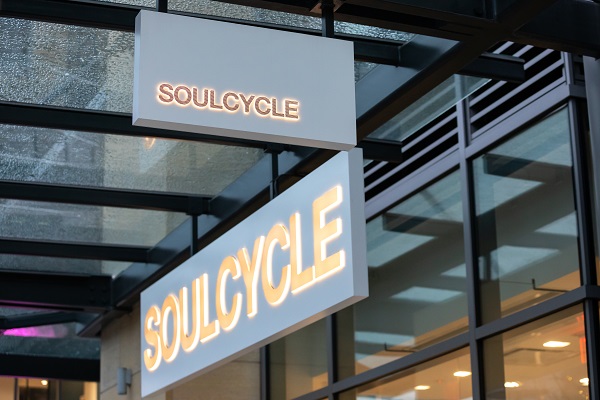 Online, there has been a movement to raise money for some of the reportedly 75 laid off SoulCycle employees. Katherine Lutkowski, a Chicago-based instructor who was part of the recent cuts, raised money for other employees who lost their job after two Chicago studios were shuttered. Riders took to SoulCycle Reddit forums to express their frustration about the layoffs. One user said, "We have instructors with 10+ years of history getting laid off, and they were definitely filling classes pre-Covid. I know because I took their classes in jam-packed studios."
SoulCycle has both a significant in-studio and at-home presence in its business. The post-pandemic "return to normal" demonstrated a shift in consumer behavior. Webster stated to Yahoo! Finance, "Slightly more mature, more affluent consumers have the opportunity to ride both at home and on their at-home bike, as well as in studio. Younger riders, perhaps with a smaller living space, they don't have the luxury of having a bike in their apartments—they're back in full force." The company remained confident that the connected ecosystem was robust, and not going anywhere. As a partner with Equinox, SoulCycle classes are accessible through the Equinox+ app. With no near-term plans to go public, SoulCycle has been owned by the Equinox Group since 2011.
SoulCycle is betting on its brand. In a publicity stunt earlier this year, SoulCycle had a "F—k it, Let's Ride Together" marketing campaign, where they offered free classes to anyone who gave up their Pelotons. SoulCycle is pushing its mission to create strong human connection and community, both in-studio and in at-home classes. As the industry continuing to change every day, SoulCycle's business will no doubt continue to evolve.