Restore Hyper Wellness Expands the Limits of Personal Wellness
Partnership
Sponsored By Restore Hyper Wellness
November 9, 2023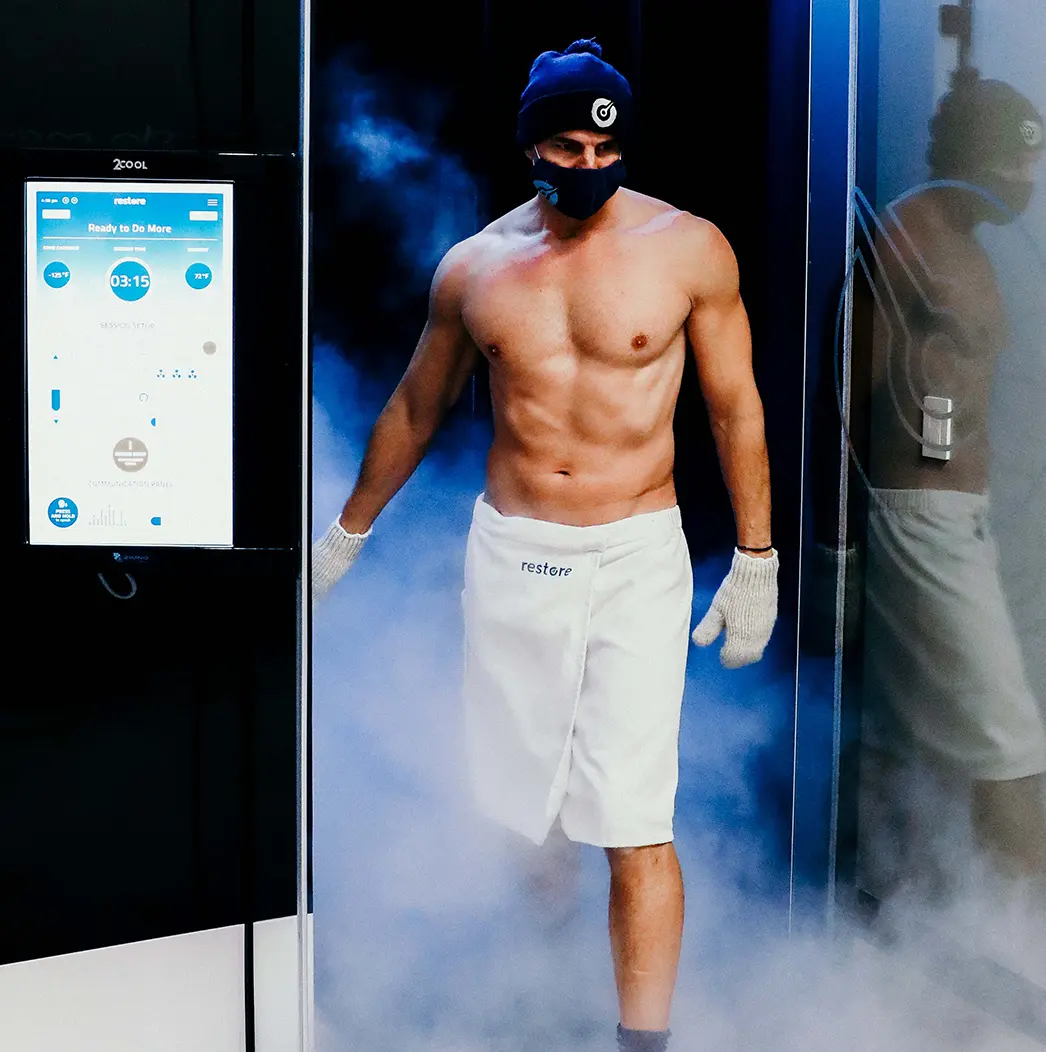 credit: Restore Hyper Wellness
Partnership
Sponsored By Restore Hyper Wellness
With over 225 locations across the U.S., Restore and its franchisees are bringing cutting-edge wellness solutions to more people in more places
Restore Hyper Wellness has created a category of care all unto its own, offering a vast menu of personalized wellness therapies that range from IV Drips to Cryotherapy and everything in between. Restore is rapidly scaling its footprint nationally and beyond, as its mission is to expand the limits of personal health and performance to help people do more of what they love.
After securing a $140 million investment led by General Atlantic to accelerate growth and innovation in 2021, Restore Hyper Wellness continues to expand, recently opening two new studios in League City, Texas and Nashua, New Hampshire. The brand currently has over 225 locations across 40 states.
Leaning into the reality that while consumers can't outrun life's ticking clock and that discomfort and aging are universal truths, Restore provides proactive solutions through its advanced therapies like Infrared Sauna, Red Light Therapy, Mild Hyperbaric Oxygen Therapy (mHbOT), Compression Therapy, Biomarker Assessments, Skin Health services and more.
Restore Franchisees Are Passionate About Wellness
Encouraged by the blossoming health and wellness industry, which sees consumers seeking ways to feel their best, Restore's franchising model has proven attractive to those who are dedicated to serving their community and positively impacting the health and well-being of its clients.
"(Restore franchise owners) realize that we're in a place and time where health is first and foremost on people's minds and they want to be a part of that," said Steve Welch, Co-Founder and CEO of Restore. "They want to be a part of bringing that to their local communities."
"We're seeing a tremendous amount of success from our owners. Their passion and belief in the results truly allows them to outperform," Welch said of Restore franchisees. "Their clients can see their enthusiasm and that has a big effect on us. If you talk to Restore owners, they'll tell you they just absolutely love that part of the business. Beyond that, we really are on the cutting edge."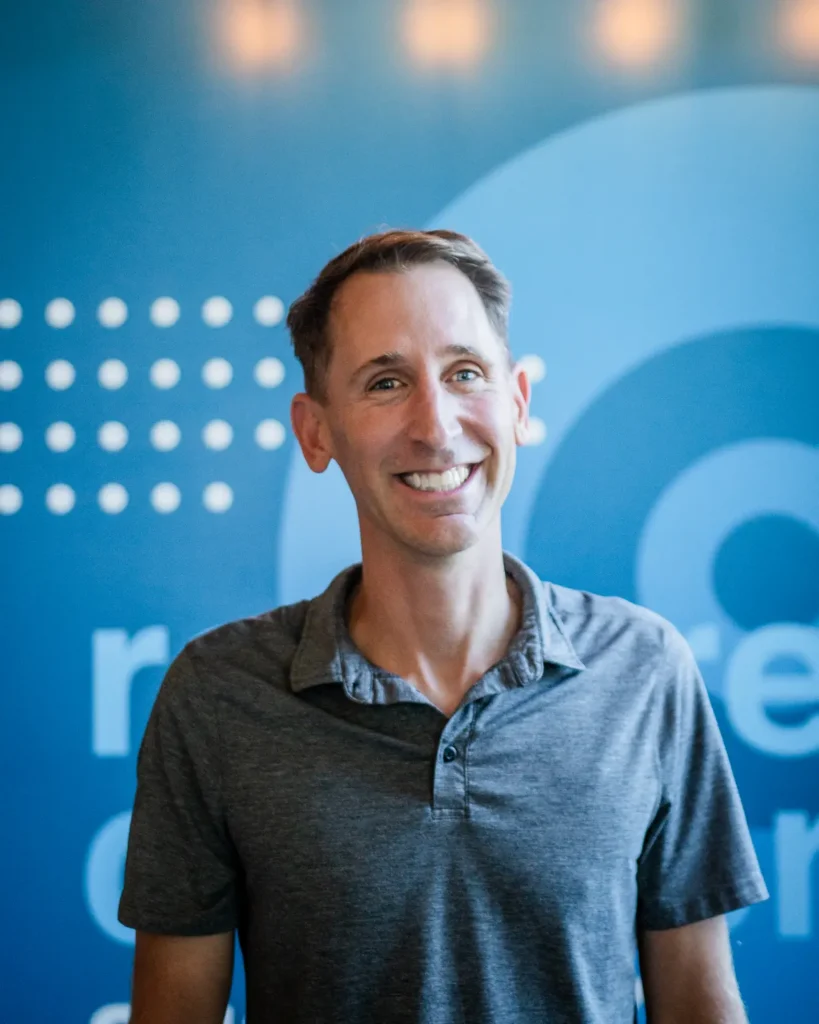 Worldwide Consumer Interest in Wellness & Longevity
As Restore sees impressive domestic growth, the wellness franchisor is confident its therapies can meet the demands of overseas consumers looking to feel their best.
"The exciting thing about our business is the need states we're addressing are universal," Welch said. "This is not an American problem or a Canadian problem. This is worldwide."
While overseas opportunities are ample, Welch says Restore is currently "focused like a laser" on the U.S. market and is taking advantage of its domestic opportunities before expanding beyond.
Americans Are Willing To Spend on Wellness
Welch sees the health and wellness industry as in its third wave, with Americans thinking deeply about health care. As he points out, the first wave resulted in an understanding of food's impact on health. The second wave saw the rise of gyms and fitness facilities, with Americans discovering that exercise can impact long-term health. The third wave — wellness and longevity — is one that Restore is prepared to ride.
"We're taking that to the next level in Restore by helping people realize that they can invest in their health today, and that's going to really impact them — not just today, but also in the long-term, as well," Welch said.
With a comprehensive menu of therapies, Restore clients can select the modalities they feel will help them meet their goals. While many clients come to Restore to improve athletic performance, Welch reveals that a significant portion of clients are focused on longevity and energy management.
"What we've done is put together a group of therapies that we really believe you can utilize regardless of what your interest is," Welch said. "We can help you find a path that is custom for you and is dependent on your own objectives."
As Welch puts it, consumers aren't immune to age-related discomfort and energy depletion but are willing to invest in therapies that enable them to return to the things they love to do.
"Cryotherapy and Compression Therapy can really help manage discomfort and allow people to live the lives that they want to live," he said. "The reality is most people, myself included, tend to have less energy as we age. Part of the reason we have less energy is we're missing the micronutrients and the elements the body needs at a cellular level to be successful."
Welch points to Restore's IV Drip Therapies, which he says have a tremendous impact on delivering nutrients directly into the bloodstream.
One of Restore's newest offerings, a Weight Management Program developed with its Chief Medical Officer, Dr. Rich Joseph, focuses on metabolic health to help clients create personalized plans to help them achieve and sustain a healthy weight that addresses their weight loss goals.
Supporting Franchisees With Expert Knowledge & Tech
As Restore scales, Welch says franchisees have the support and benefit of a full legal and compliance department, both of which are helpful in a highly regulated environment across various states and differing medical, nursing and pharmacy boards. It's an aspect Welch says often gets missed as people consider different franchises to invest in.
"I think what we've done so well as an organization has been to build that infrastructure that enables our studios to compete across the U.S. and have the tools they need to ensure they're successful in their local geographies," he said.
The health and wellness provider looks for owners who are fully engaged in the business and play an active role.
"Our owners that have multi-units are outperforming those that have a single unit," Welch said, adding that the more units an owner has, especially if they're in the same region, the simpler it is to manage the franchise since they can pool resources.
Restore also has an app to meet clients where they are -—- which is typically on their phones, which Welch says is just the beginning of the investments Restore is making, all designed to help franchise owners.
Just as Restore is laser-focused on the U.S. market, the franchisor is similarly focused on helping its franchisees succeed.
"That is a critical part," Welch said. "It often gets overlooked by people when they're trying to decide which franchise to go with: culturally, what is this company focused on? And for us, we know our success is tied to the success of our franchise owners."