Pvolve Opens 2nd Franchise Location as Growth Plans Heat Up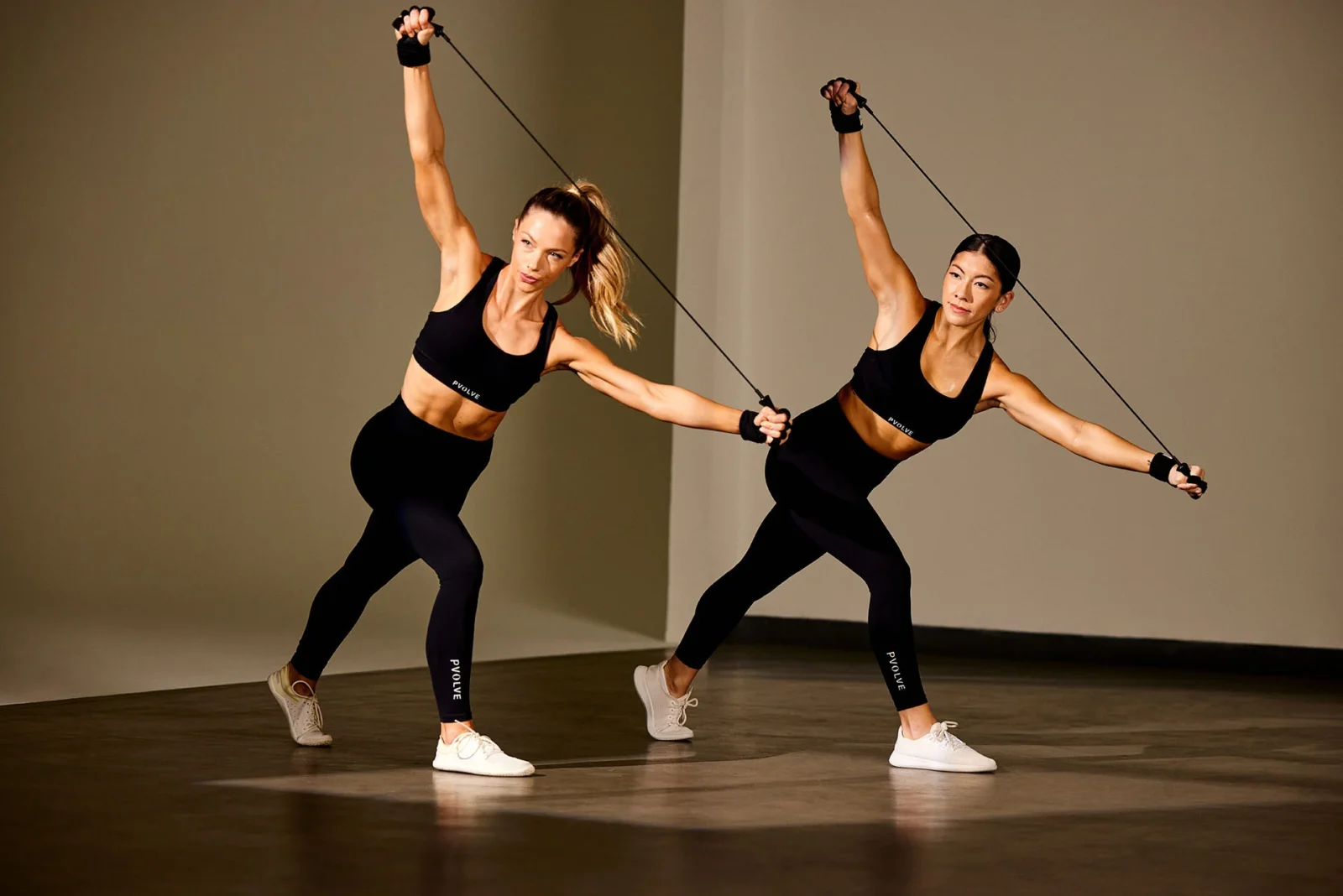 credit: Pvolve
With Jennifer Aniston on board, the functional fitness brand is planning 250 franchise studios by 2025 across the U.S., U.K. and Canada
Pvolve has opened its second franchise studio and first in Carlsbad, California, as the functional fitness brand plots an aggressive expansion plan.
The new Carlsbad location at 7030 Avenida Encinas features Pvolve's science-led, low-impact and resistance-based approach to fitness. The Carlsbad location is owned and operated by Kristin and Jeff Springborn, a local husband and wife team who have been seeking a way to make a positive impact on their community.
Kristin, who spent 20 years in the tech space, fell in love with Pvolve's signature fitness method before deciding to take advantage of Pvolve's franchising opportunities.
A grand opening celebration will take place on September 23.
"We are so grateful to bring this incredible method to Carlsbad," Kristin Springborn said of the newest franchise studio. "We love how Pvolve not only strengthens your body but improves how you move and feel every day. We want to cultivate an environment that provides a supportive community, inspires inner strength and helps members achieve their fitness and wellness goals."
Pvolve's new Carlsbad location offers three membership tiers, including Unlimited, Starter and Flex. Members who register for a founding membership before the grand opening will lock in a discounted rate and will receive access to on-demand and live virtual classes and a two-week booking period.
"We are thrilled to bring Pvolve's unique, holistic training method to the dynamic Carlsbad community," said Julie Cartwright, Pvolve president. "There is nothing quite like our studios – everything from the front desk team to the beautiful beauty bars, to the class itself delivered by our expert trainers is thoughtfully designed to give members a best-in-class boutique fitness experience."
Pvolve opened its first franchise studio earlier this year in San Diego with plans to open at least eight more studios before the close of the year. The popular fitness brand is now aiming to open the doors to 250 franchise studios by 2025 across the U.S., U.K. and Canada.
Pvolve's signature method caught the attention of A-lister Jennifer Aniston, who was inspired by a friend's results. Aniston was a "secret streamer," of the low-impact functional fitness brand before officially joining the company this year. In her role, the former "Friends" celebrity advises Pvolve on its marketing, product and programming strategies and stars in ads as the fitness company continues to expand.
Since Aniston signed on, Pvolve has reported a whopping 650% increase in branded search for the functional fitness company and a 125% increase in franchise inquiries.
Courtney Rehfeldt
Courtney Rehfeldt has worked in the broadcasting media industry since 2007 and has freelanced since 2012. Her work has been featured in Age of Awareness, Times Beacon Record, The New York Times, and she has an upcoming piece in Slate. She studied yoga & meditation under Beryl Bender Birch at The Hard & The Soft Yoga Institute. She enjoys hiking, being outdoors, and is an avid reader. Courtney has a BA in Media & Communications studies.