'Not All Barre Is Created Equal' – Physique 57 Explains Its New High-Level Barre Certification Program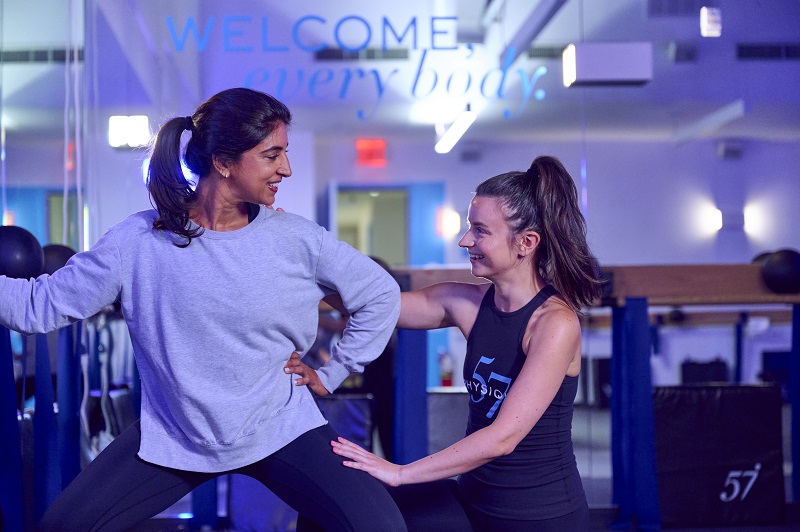 Candace Cordelia Smith
Candace Cordelia is a Pennsylvania-based journalist and on-camera broadcaster/host, with…
Physique 57's new barre certification program was launched to provide a unique opportunity for future barre instructors and enthusiasts to learn the exercise in a safe, fun way! With insight from the co-creator of Physique 57's new Barre Certification program, training for barre has just been raised.
In most, if not all, states across America, there's at least one barre fitness brand proving its mettle as the best. Names such as Pure Barre, The Bar Method, and The Barre Code may sound familiar, but Physique 57 continues to show why it has remained a leader of the exercise form.
Physique 57 started 16 years ago as one of the first barre-based boutique fitness studios in New York City. With the  Lotte Berk Technique of barre exercise as the foundation, Physique 57 innovated upon this method by adding more dynamic and effective strength, cardio and interval training elements. Today, with the fine-tuned development of those workouts solidified in place, the global fitness and media company is introducing its Physique 57 Barre Certification program to a wider audience. Set in motion with a pilot group in 2021, the certification program gives fitness instructors, studio owners and enthusiasts a chance to elevate their knowledge of barre. For the latter, Physique 57's premier teachings can provide both first-class training and personal empowerment.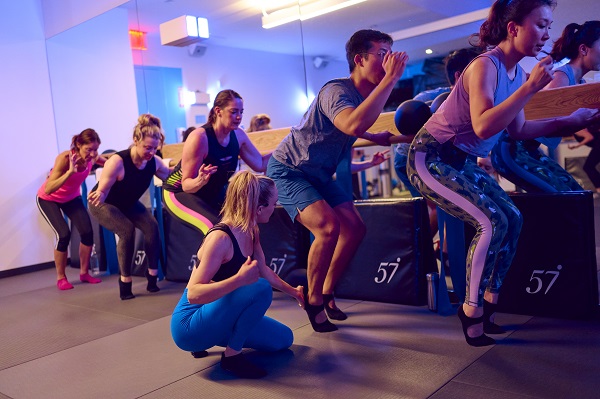 Alicia Weihl, who co-created the Physique 57 Barre Certification program and is also the brand's Senior Vice President of Method & Experience, says their proven training methods make for an "extremely effective, safe and energizing experience" for Physique 57 clients around the world. But what truly makes it stand out from the many different barre spinoffs is the studio's meticulous attention to detail and proper movement execution, their commitment to empower learners by teaching the "why" behind the exercises, and their upbeat delivery style.
"We love to say that we make it about the person, not the pose. We train our instructors how to adapt the exercises and their teaching style to ensure the best possible results for each individual client, while motivating the group with confidence. There are also presentation, communication and leadership components in our training program that I think can absolutely be translated for any career path, and it's very exciting to see students develop these skills," explains the Senior Vice President of Method & Experience to Athletech News. 
So, why has Physique 57 chosen to finally roll out its Barre Certification program now? Weihl says that when the pandemic hit, there was an influx of people who started teaching fitness online with minimal professional credentials and training. They identified a need for a legitimate, high quality trainer certification for the barre exercise market.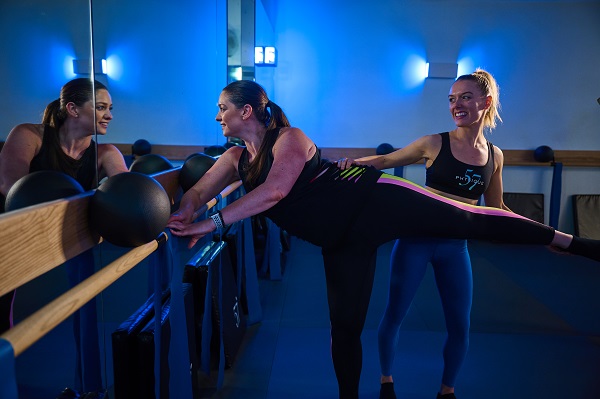 Weihl states, "There are multiple personal trainer certifications, but barre is very limited. Previously, our training was only available for instructors hired at our Physique 57 studios. The Physique 57 training program is much more comprehensive and rigorous than most barre training, and it's based on the learnings we've distilled down from working with our global client base. Our training program has always been our secret sauce, and we saw this as an opportunity to help elevate the quality of barre training globally- to create a better, safer experience for people who love this form of exercise. Our certification program is designed to maintain our high quality standards while making it accessible for people of all experience levels and goals to get the most of it." 
As for the 80-hour, self-paced program itself, an individual will benefit from Physique 57 in several important ways, according to Weihl. "You'll learn from world-class fitness educators on your clock via our user-friendly digital learning portal. You will benefit from Physique 57's experience of successfully operating studios all over the world. There really is this business savvy unique to our program. We know what works best for different bodies for longevity and how to develop a loyal client base that feels well cared for and stays motivated. Our training is enriching for instructors of all fitness modalities. We're accredited by the National Academy of Sports Medicine and the Athletics and Fitness Association of America who have recognized the excellence of our program, which allows fitness professionals to earn continuing education credits with us," she says.  
While the Physique 57 Barre Certification program first launched for the public in August of 2021, they will continue to expand their course offerings in the future. In addition to building upon the creative and instructional modules on the online learning platform, Physique 57 is excited to launch in-person intensives both at top level fitness conferences and at their NYC flagship studio. Weihl states that these in-person trainings will be a unique opportunity "for people who want to deepen their practice or professional expertise with an intimate, hands-on learning experience, led by barre industry leaders."
"We're constantly evolving and looking forward to the future. This is our "just" phase — we're just getting started on unveiling our premier barre training to the world."
This version of the article has been updated for language.
Candace Cordelia Smith
Candace Cordelia is a Pennsylvania-based journalist and on-camera broadcaster/host, with a reporting background in wrestling, entertainment, and lifestyle. Her reporting work has been featured on websites and in publications such as Bustle, Pro Wrestling Illustrated, New York Daily News, am New York, ABC News, Yahoo!, Good Morning America, Madame Noire, Sister 2 Sister, etonline.com, Diva Dirt and The Everyday Fan. Her favorite workout influencers include Chloe Ting, Cassey Ho, Pamela Reif and Mary Braun. She still can't stand burpees and Rebbl Dark Chocolate Immunity Elixir is one of her favorite post-workout protein sips. You can follow Candace on Twitter @CandaceCordelia and on Instagram @thatgirlcandace16.