Unconnected Fitness: Peloton Experiences Major Outage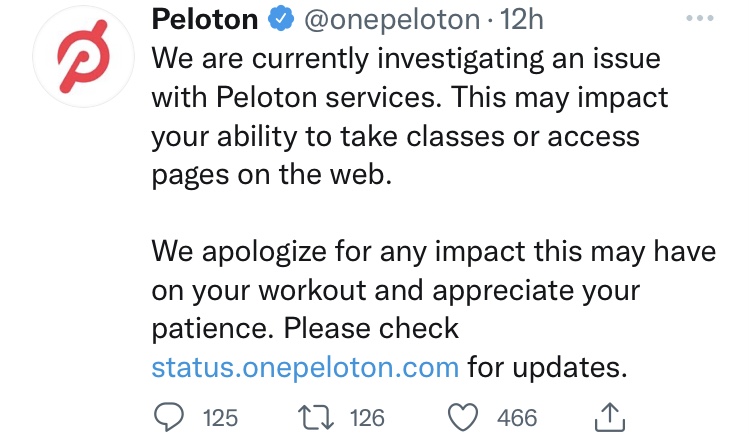 Shares of Peloton fell in response on Tuesday after the connected fitness giant experienced a widespread outage
In an odd twist of fate, both Slack and Peloton experienced outages on Tuesday. 
"If you took a break from work for a Peloton ride because Slack is down, you are having a bad day," Tweeted @stevekovach.
"Slack AND Peloton both down? The dream of remote work is dead," Tweeted @davidmackau.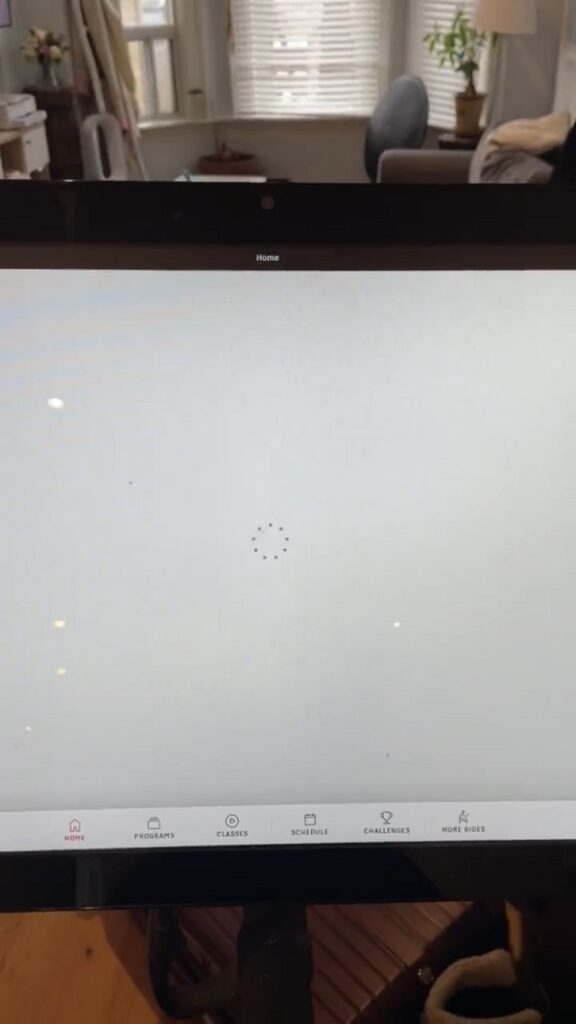 Pelotoners reported outages starting around 10 AM. According to Peloton, users were unable to access logins, live and on-demand classes, and leaderboards. Peloton's member profile pages were also affected in the outage.
Peloton took to Twitter writing, "We are currently investigating an issue with Peloton services. This may impact your ability to take classes or access pages on the web. We apologize for any impact this may have on your workout and appreciate your patience. Please check http://status.onepeloton.com for updates."
Some users on Twitter celebrated the opportunity to take a break from work (and working out) while others were left irritated, as their fitness routines were interrupted or postponed. "There's literally no worse feeling than getting ready to work out and hyping yourself up and then not being able to do anything," wrote one disappointed fitness enthusiast on Twitter.
As of 2:45 PM EST, Peloton reported that the issues had been resolved. The cause of the outage has not been disclosed.
The widespread outage led shares of PTON to fall 4%, with shares now down 20% this year. 
Tuesday's outage comes after reports of plant closures and layoffs in the New York area and following an awkward and contentious All Hands meeting introducing Barry McCarthy, Peloton's new CEO.
Courtney Rehfeldt
Courtney Rehfeldt has worked in the broadcasting media industry since 2007 and has freelanced since 2012. Her work has been featured in Age of Awareness, Times Beacon Record, The New York Times, and she has an upcoming piece in Slate. She studied yoga & meditation under Beryl Bender Birch at The Hard & The Soft Yoga Institute. She enjoys hiking, being outdoors, and is an avid reader. Courtney has a BA in Media & Communications studies.