Gold-winning Olympian Michael Johnson Joins JAXJOX Advisory Board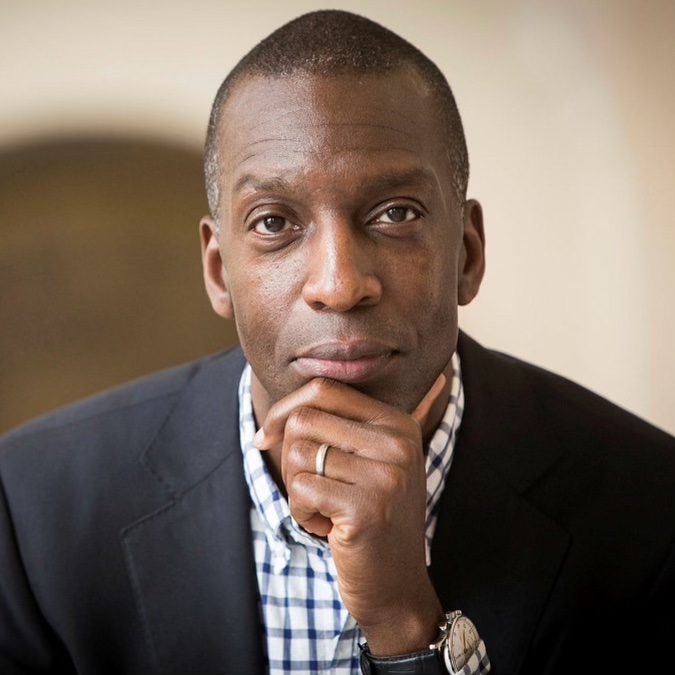 Candace Cordelia Smith
Candace Cordelia is a Pennsylvania-based journalist and on-camera broadcaster/host, with…
Highly decorated Olympian Michael Johnson seeks to bring gold to the JAXJOX team as the brand's newest advisory board member
Olympic gold medalist and retired sprinter Michael Duane Johnson is taking his business acumen to the fitness technology industry. According to reports, Olympian Michael Johnson will sit on the JAXJOX advisory board in order to lend counsel to the fitness technology brand's growth strategy and programming plans. JAXJOX provides exercise classes through its all-in-one interactive studio platform. 
"JAXJOX's innovative workouts and one-touch weight adjustability is one-of-a-kind. JAXJOX delivers the most versatile and personalized connected workouts I've experienced. I look forward to advising the team as they continue to build on a data-centric fitness platform," said Johnson in a press statement. 
In regards to the news, JAXJOX CEO Stephen Owusu added, "We're honored to have Michael Johnson join our advisory board. His combined athletic background and business acumen bring a unique perspective to the JAXJOX team. With the support of Michael, we will continue our mission to provide a personalized workout experience to help our members become healthier and stronger."  
During the course of Johnson's distinguished career, the world renowned athlete won four Olympic gold medals and eight World Championships gold medals. He also remains as the only male athlete in the history of track and field to win both the 200 and 400 meters events at the same Olympic Games. Johnson accomplished this astonishing feat in 1996 at the Summer Olympics in Atlanta.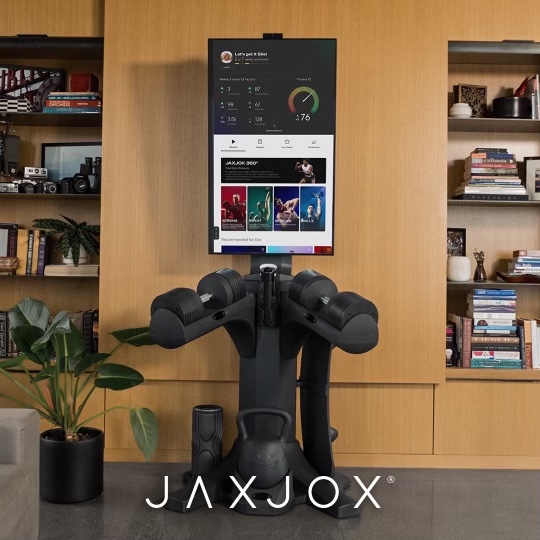 JAXJOX has been hailed as "the best smart home fitness equipment" by SHAPE and has received equal positive recognition from other media outlets such as Women's Health, Men's Health, Forbes, and Gear Patrol.
The JAXJOX Interactive Studio is a "full-body workout machine" which comes with its DumbbellConnect™, Kettlebell Connect™, FoamRoller Connect™, PushUp Connect™ and HeartRate Connect™ equipment, a 5MP front-facing camera, built-in sound bar, 43 in — 4K touchscreen display, and Bluetooth wireless technology. Its AI-powered gyroscope accelerators also allow for users to track their workout efforts in real time. Each workout is tailored to the individual and a Fitness IQ score is integrated to also encourage accountability with one's fitness goals. Hundreds of JAXJOX classes, ranging from Total Body Circuit, Full Body Tabata and Lower Body Dumbbell Supersets, are another prime feature.
Candace Cordelia Smith
Candace Cordelia is a Pennsylvania-based journalist and on-camera broadcaster/host, with a reporting background in wrestling, entertainment, and lifestyle. Her reporting work has been featured on websites and in publications such as Bustle, Pro Wrestling Illustrated, New York Daily News, am New York, ABC News, Yahoo!, Good Morning America, Madame Noire, Sister 2 Sister, etonline.com, Diva Dirt and The Everyday Fan. Her favorite workout influencers include Chloe Ting, Cassey Ho, Pamela Reif and Mary Braun. She still can't stand burpees and Rebbl Dark Chocolate Immunity Elixir is one of her favorite post-workout protein sips. You can follow Candace on Twitter @CandaceCordelia and on Instagram @thatgirlcandace16.