Athletes Can Seriously Cheer Plant-Based Food Market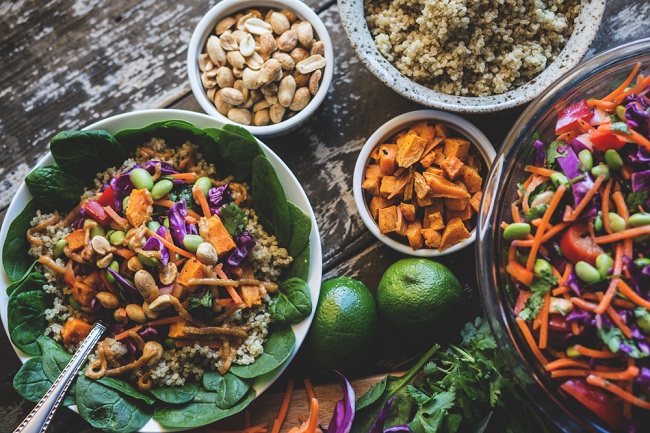 Popularity of vegan-type diets is expanding products among traditional suppliers and new contenders.
Many Americans don't think of the words "athlete" and "vegetarian" in the same sentence, but the fact is more and more sports folks worldwide have adopted such diets. Now athletes and trainers can be even happier, 'cause all indications are that the food alternatives will only keep growing. A new report from Bloomberg Intelligence indicates its projection that in less than a decade—by 2030—the plant-based food market will reach $162 billion, far beyond its current value of just under $30 billion.
The report, Plant-Based Foods Poised for Explosive Growth, notes that these additions will come from far more providers than just from traditional food giants like Kellogg and Nestlé. Numerous newbies keep entering this area, such as Beyond Meat, Impossible Foods, and Oatly.
Athletes exploring diet changes keeps growing
Anyone who thinks the trend towards plant-based diets is new in the States is misinformed. Olympic sprinter Carl Lewis went vegan in 1991 so as to enhance his efforts in that year's World Championships. Tennis great Martina Navratilova, and football legend Joe Namath are others who've been on such a diet.
In 2018 The Tennessee Titans noted that 11 of its players were vegan. Linebacker Wesley Woodyard, a pork-lover from Georgia, admits he thought it was crazy but is glad he got convinced. As he told the Associated Press, "My energy level's gone up. And it's just putting in good fuel to your body."
Today in America, soccer player Alex Morgan, mixed martial artist Mac Danzig, and powerlifter Bradie Crandall are a few athletes who are on plant-based diets. Around the world one can find many others, including cricket leader Adam Zampa, Australian cyclist Adam Hansen, and retired Canadian hockey player TJ Galiardi.
Savvy substitutions make plant- and meat-based diets equal
The key to athletes' success in going plant-based are two-fold. First, there's what everyone must determine: whether they'll be a vegetarian or a vegan. Vegan is the stricter option, eliminating not just meats, seafood, and animal-based stocks or fats, but also eggs, dairy products, even honey. However there are some variations, such as the "lacto-vegetarian," who will not eat meat, seafood, or eggs, but will stick with dairy foods.
Then athletes must determine how they'll maintain their exceptional strength needs. As a Cleveland Clinic dietitian explains online, "Amino acids are crucial for muscle repair and rebuilding, bone health and immunity," and so of course they are elements especially important for athletic strength.
Finding these and other needed elements in plants takes more work. Nuts, soy milk, and tofu are just a few plants holding proteins, while athletes can glean their iron needs from resources that include berries and melons, peppers, and tomatoes.

Bloomberg's report emphasizes interest in plant-based diets among all consumers is not a short-term trend. "…Plant-based alternatives are here to stay – and grow," Bloomberg analyst Jennifer Bartashus said. She added: "Our…analysis suggests that the plant-based food industry has the potential to become ingrained as a viable option in supermarkets and restaurants alike."
Wendy J. Meyeroff
Though based in Baltimore, MD, Wendy J. Meyeroff has been an internationally published reporter on health, fitness, and tech for both B2B and B2C audiences for over 20 years. Among her collaborations are CBS (launching it's consumer health site), Senior Wire News Syndicate, Vision Industry Council of America, Healthcare Informatics, Good Housekeeping and Weight Watchers.