Lifesum Is on a Mission To Make Healthy Eating the New Normal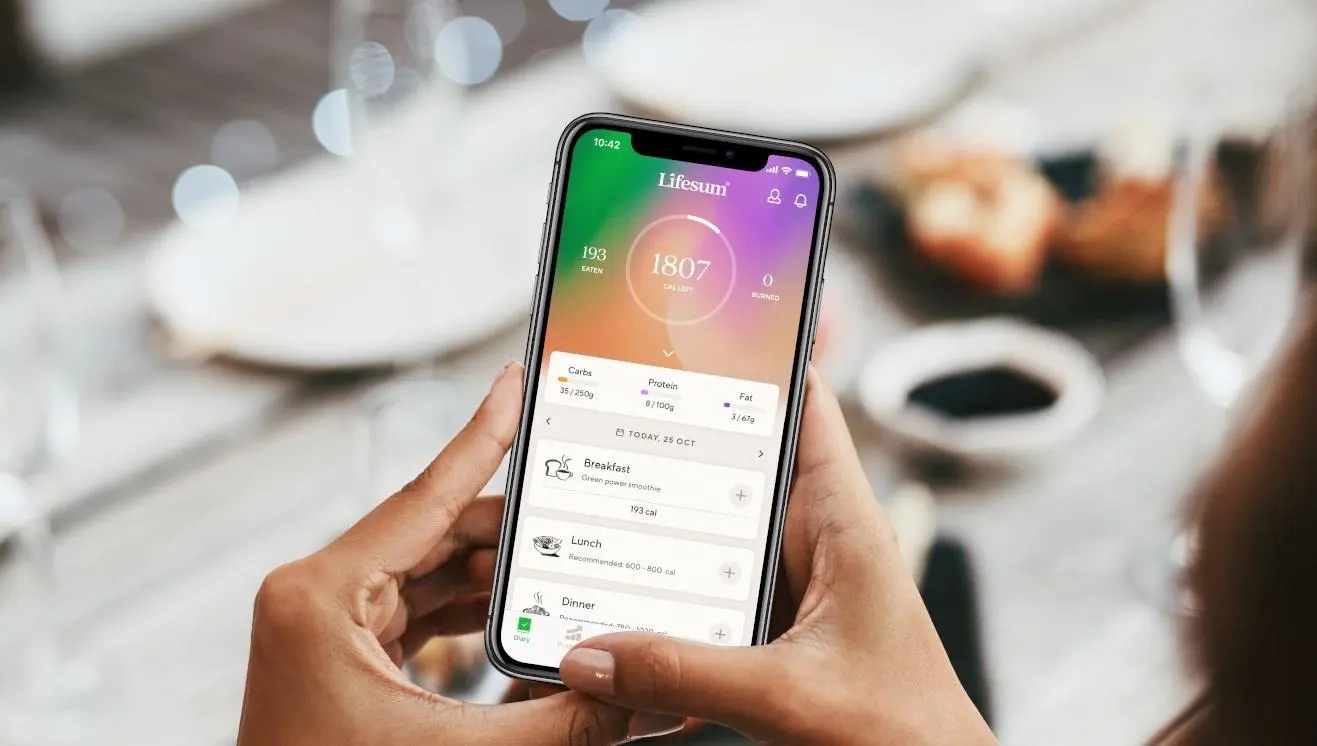 credit: Lifesum
Lifesum uses the design principles that make consumer apps like Spotify so popular and applies them to help people make better food choices
The rise of modern-day technology has been blamed for many of society's current health problems, including the obesity epidemic and rampant chronic disease, but perhaps it can also be the cure.
Lifesum, a highly popular healthy eating platform, was founded on a pair of defining principles: that nutrition is the most important part of living a healthy life and that in order to encourage good food choices, people need a digital experience that's fun, engaging and drives motivation.
Founded in 2013 by tech entrepreneurs with experience in online entertainment, including a former Spotify executive, Lifesum is in the game of "democratizing healthy eating," as the company puts it. Today, the Lifesum app has over 60 million global users, the majority of which are in the U.S. and European markets, whose populations are increasingly embracing personalized nutrition, alongside food education and inspiration, to eat healthier and make smarter food choices.
The idea behind Lifesum, according to the platform's co-founder and CIO Marcus Gners, was to bring some of the tech learnings and design elements that have made entertainment apps like the Spotifys of the world so popular and bring those features to nutrition. Gners himself has a background in internet gaming, having previously held an executive position at Stardoll, a popular online fashion game.
"We saw an opportunity to apply top-grade consumer web knowledge to something as serious as health," Gners told Athletech News, adding that the company believes nutrition is the best way to influence health outcomes for the majority of the population.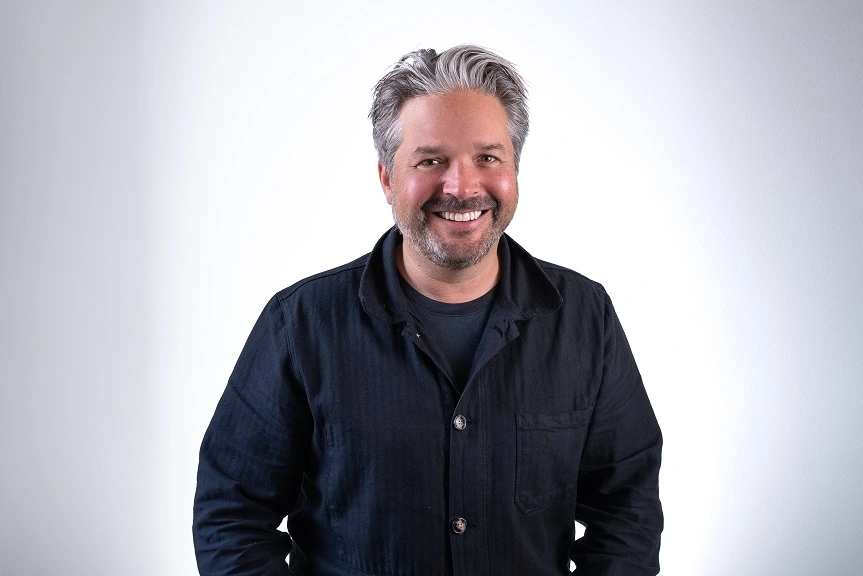 "We think nutrition isn't just a part of health and wellness, it's at the center of it," Gners says. "What you eat dictates how fast you run, how heavy the weights you lift are, how energized you feel, what mood you're in and how long you live. Nutrition is the most difficult part (of health), but it's also the most important part."
The Lifesum app helps users lose weight or generally improve their overall health through a host of features, including calorie and macronutrient tracking. The platform also offers recipes, meal plan templates and diet plans, as well as sleep and activity tracking by synching with Apple Health and Google Fit data.
More Than a Food-Tracking App
Despite its food-tracking features, Gners says Lifesum is designed around the notion that "a calorie is not a calorie." In the app, users receive guidance and feedback about the types of foods they're eating and how those choices fit into their overall health goals. That includes a food rating system where a user's food choices are measured based on things like satiety and how well they fit into a particular meal plan.
"We do the numerical breakdown of macros, but we try to keep that in the background as much as possible," Gners explains. "It's about putting the macros into context with things like recipes and meal plans."
Perhaps drawing upon Gners' experience in the online gaming world, one of Lifesum's core features is what it calls a "Life Score," a number users get after signing in to the platform for the first time and answering a series of questions about their recent eating habits, like how many times they ate vegetables or candy during the prior week. The app then gives users suggestions on habits they can adopt to improve their Life Score, such as eating more protein. Importantly, the Life Score changes over time, giving users real-time feedback, in an engaging way, on the impact their food choices are having on their overall health.
Gners contrasts Lifesum's user-centric approach with the way healthcare systems and diet companies in the modern world have tended to approach weight loss and healthy eating, which he says is based on using "fear, guilt and shame" to drive motivation.
"Nike isn't the brand they are because they fear and guilt people," the Lifesum co-founder says. "We thought we should take the guilt and shame out of health and nutrition and talk to the user with empathy. From a Millennial and Gen Z perspective, that has been very appealing."
Lifesum's approach also includes "putting a lot of emphasis on design" and the way the app looks and feels, Gners says, so users want to keep logging in day after day to track and improve their nutrition.
The Lifesum app has received over 850,000 reviews on the Apple App Store and Google Play Store, with ratings of 4.6 stars and 4.3 stars, respectively.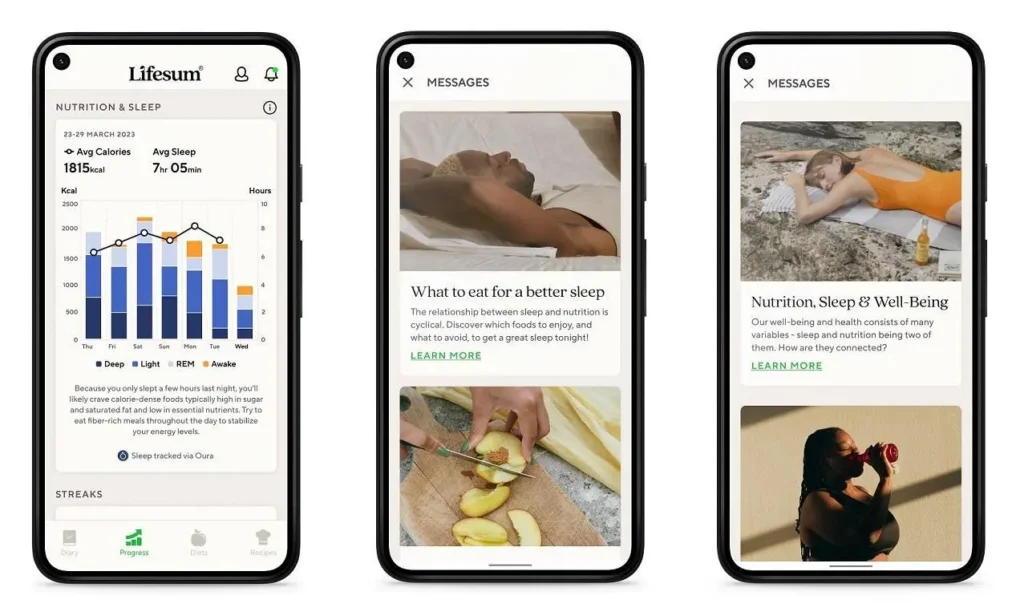 Lifesum and the Rise of Corporate Wellness
While Lifesum's consumer app is highly popular, as its 60-million-plus user base would attest to, the company recently saw another way to get its product into the hands of even more people: corporate wellness.
A few years ago, the company launched Lifesum for Work, an enterprise version of its product that allows companies to purchase a Lifesum Premium subscription (normally $8.33 a month for an individual user) and give it to their workers as part of an employee wellness package.
As employee wellness becomes increasingly important post-pandemic, Lifesum says its product helps businesses increase employee engagement, lower absenteeism and churn, and boost productivity.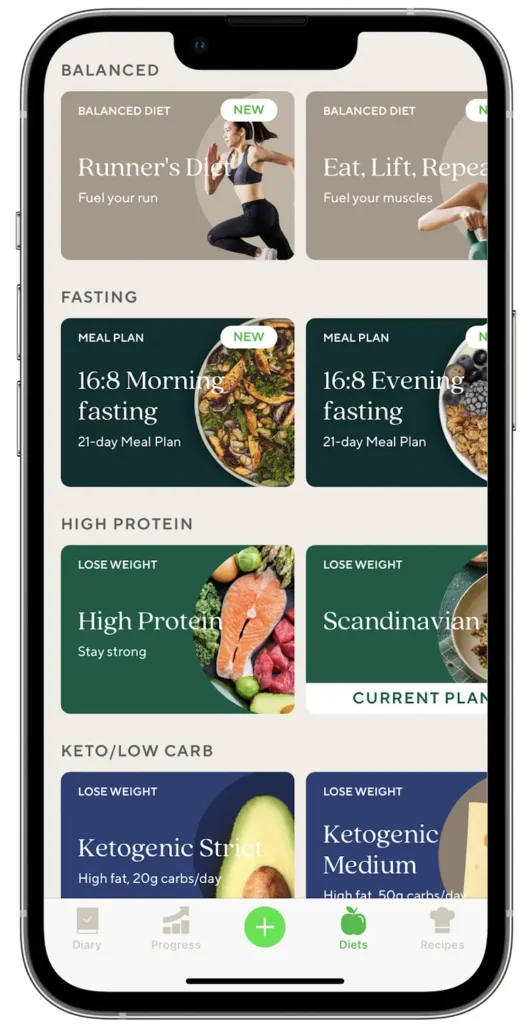 From the user's perspective, accessing Lifesum for Work isn't much different than using the normal consumer app, except that your company foots the bill for a premium subscription and there are some additional functionalities. As part of a push to offer added value to companies who sign up, Lifesum for Work includes exclusive content like cookalongs, webinars and additional recipes that aren't available in the consumer version of the product.
Gners notes that companies, including customers like Google, Amazon and GE, tend to be happy to partner with Lifesum over pure B2B corporate health platforms, since Lifesum's product is already battle-tested in the consumer space.
"It's a competitive advantage because we've made our living making a product that's great for the consumer market, where we've had to live and die with every click," he says."If you do that, over the years, with millions of users, the product becomes really good."
Telehealth Could Be on the Horizon
As it looks ahead, Gners says Lifesum will focus on connecting deeper with its users, including exploring more ways to influence healthy eating and looking deeper into the reasons why people make certain food choices in the first place and how they can change.
The company could also look to offer telehealth services or partner with telehealth platforms, although nothing is set in stone yet.
"There's something magical about the combination of human plus machine, but I don't think many telehealth companies have succeeded with that yet," Gners says.
Lifesum isn't scared off by weight loss drugs like Ozempic; on the contrary, the platform views them as a potentially potent one-two punch along with proper nutrition on the road to better health.
"These types of medications can supercharge the Lifesum experience," Gners says, making another nod to his video-game background. "If you have certain issues or conditions, it's not that easy to just eat less and exercise more. There's an opportunity to create fantastic value for our users."
Whether it's through the platform's consumer app, its corporate wellness product or potential telehealth integrations, Gners says everything Lifesum does boils down to its goal of democratizing access to better health through food, which is part of what he and his team call "advanced wellness."
"If you take sports medicine, for example, it's not healthcare or sick care, it's something else that utilizes medicine in a premium way," Gners explains. "That type of thinking, which is not there to diagnose or treat diseases but is about making you as good as you can be, that's something we think should be accessible for normal people, not just LeBron James."