Balanced Hormones, Better Employees: Lifesum Launches Hormonal Meal Plan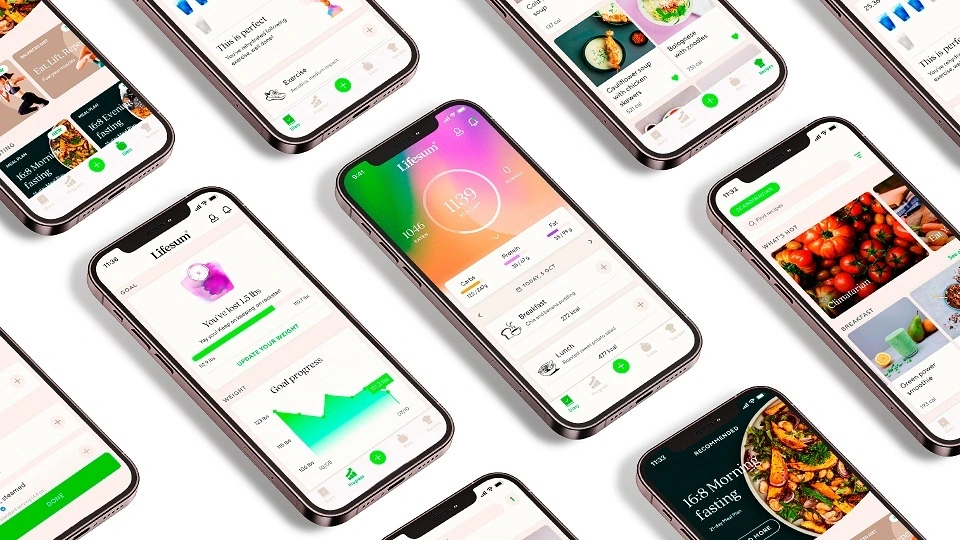 credit: Lifesum
As corporate wellness programs continue to evolve, Lifesum is focusing on hormone regulation and its impact on health and workplace productivity
Lifesum, a global healthy eating platform with over 65 million users, has introduced a Hormonal Meal Plan for employees, offering an innovative approach to corporate wellness.
The meal program is available via Lifesum for Work, Lifesum's corporate healthy eating service used by high-profile employers such as Amazon and Nike.
"The Hormonal Meal Plan is another exciting step towards Lifesum's holistic approach to workplace health, which empowers everyone to live a longer, healthier life," said Jenny Ragnas, chief product officer at Lifesum.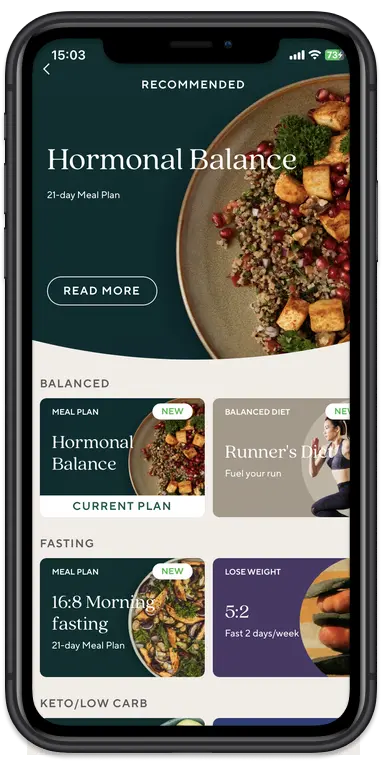 The platform is shining a spotlight on the importance of hormone regulation, which, as Lifesum points out, controls every process in the body, impacting stress, mental health and productivity. Employees using Lifesum's Hormonal Meal Plan will now receive personalized health insights, guidance, recipes and feedback on micro and macronutrients.
Improving the health and well-being of employees is shown to increase a company's bottom line with reduced absenteeism, improved engagement and retention, and increased productivity.
"Typically, our bodies maintain hormones within a normal level, but modern food processing and sedentary lifestyles make this process more difficult," Ragnas said. "Lifesum is innovating the next phase of workplace hormonal health by offering a solution for all employees that naturally supports the body in balancing hormones, and leads to a healthier, more productive workforce."
Lifesum's Hormonal Meal Plan also addresses and supports the nutritional needs of women experiencing menopausal symptoms. According to Lifesum, this frequently overlooked and taboo topic costs American women roughly $1.8 billion in lost working time each year, while a million women in the U.K. have left their jobs due to the aggravating symptoms of menopause. 
"While Lifesum's Hormonal Meal Plan is available for all employees, it also provides a practical workplace intervention to support the hormone health of female employees and promote open conversations," Ragnas said. "Without the right culture, taboos will remain."
Founded in 2013 by a group of tech entrepreneurs with experience in online entertainment, Lifesum helps users lose weight or generally improve their overall health through a host of features, including calorie and macronutrient tracking. The platform also offers recipes, meal plan templates and diet plans, as well as sleep and activity tracking by synching with Apple Health and Google Fit data.
The platform recently introduced a sleep-tracking feature with Oura so users can better understand the link between sleep and nutrition and how it impacts weight management and overall workplace health. Consumers are expected to become increasingly focused on the benefits of proper sleep hygiene, according to a 2024 wellness trends report from Mindbody.
Courtney Rehfeldt
Courtney Rehfeldt has worked in the broadcasting media industry since 2007 and has freelanced since 2012. Her work has been featured in Age of Awareness, Times Beacon Record, The New York Times, and she has an upcoming piece in Slate. She studied yoga & meditation under Beryl Bender Birch at The Hard & The Soft Yoga Institute. She enjoys hiking, being outdoors, and is an avid reader. Courtney has a BA in Media & Communications studies.