Impossible Foods Reportedly Preps for Layoffs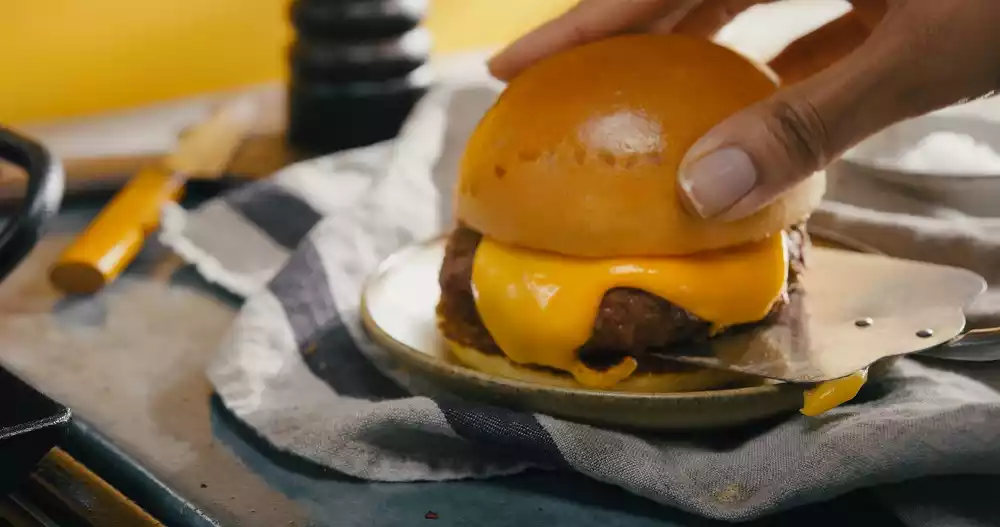 The food technology company is aiming to trim 20% of its staff – and recently took out a full-page ad in the New York Times defending its meatless mission
Impossible Foods, which achieved the impossible by creating a meatless burger that could fool even the most ardent carnivore, is reportedly planning layoffs. The food tech company is looking to cut 20% of its staff, according to a report by Bloomberg.
The impending Impossible Foods layoffs could impact over 100 employees of the California-based company.
The company reportedly offered voluntary separation payments and benefits to employees at the close of 2022, as confirmed by Bloomberg after obtaining and reviewing an internal document.
Impossible Foods brands itself not as a vegetarian option but as a "food and climate company," one with a low environmental footprint from its use of plants over meat from animals.
Founded in 2011, Impossible Foods has even partnered with an unlikely brand – Burger King, which serves the Impossible Whopper.
Last October, Impossible Foods laid off 6% of employees as part of a restructuring under the direction of Peter McGuinness, who was appointed CEO, replacing Impossible Foods founder Pat Brown.
McGuinness, a former Chobani executive, recently came out swinging in defense of plant-based meat after a Bloomberg Businessweek piece called it a waning fad.
In response, the Impossible Foods CEO took out a full-page ad in the New York Times.
In an interview with Time, McGuinness discussed his beef with the recently published piece.
"We're a very mission-oriented, conscious company. So when the category gets piled on, I do want to tell the other side of that," McGuiness told Time. "You have a $7 to $8 billion global category of plant-based meat that's been around for 20 years, and it's a fad?"
The high-tech plant-based food company also doubled down with a response on its site. "Bloomberg was supposed to report the facts. It became just another opinion piece," Impossible Foods wrote.
The open letter took issue with what it called an "unappealing image" above the Bloomberg Businessweek headline that says fake meat has become a fad. To be fair, the image sitting above the headline depicts a rather unappetizing and gray-tinted frozen burger patty, but the caption reads that it's a Beyond Burger product, not one from Impossible Foods. Nevertheless, Impossible Foods criticized the image, writing that it "leaves an instantly negative association in the reader's subconscious before presenting any facts."
The statement, authored by Team Impossible, added that the piece included one-sided anecdotes and presented a story that "works hard to create a misperception that plant-based meat, once celebrated for its significant environmental potential, has nowhere to go but down." The reporting in the piece, Impossible Foods argues, neglects the data to support its position.
The meatless company points out that frozen plant-based meat sales are up, a fact that isn't presented. In its statement, Impossible Foods reminds readers that its products have only been in grocery stories for the past two to three years with a "pretty small presence" and points out that the company hasn't engaged in any marketing or advertising to grow awareness of its products.
"And yet, Impossible has achieved record sales every year since it first launched on menus, including in 2022. Nearly half of people who try Impossible products purchase them again — a significant and promising retention rate," Team Impossible shares, adding that 90% of its consumers are meat eaters.
Impossible Foods recently appointed its first Chief Demand Officer, Sherene Jagla, who joined Impossible Foods last month to oversee its sales, marketing, and product development teams as it prepares for its next growth phase.
Last October, Impossible Foods competitor Beyond Meat also announced it would reduce 200 jobs, roughly 19% of its global workforce, citing inflation and a lowered demand.
Courtney Rehfeldt
Courtney Rehfeldt has worked in the broadcasting media industry since 2007 and has freelanced since 2012. Her work has been featured in Age of Awareness, Times Beacon Record, The New York Times, and she has an upcoming piece in Slate. She studied yoga & meditation under Beryl Bender Birch at The Hard & The Soft Yoga Institute. She enjoys hiking, being outdoors, and is an avid reader. Courtney has a BA in Media & Communications studies.