Start-up to Unicorn Status: Gympass Acquires Trainiac
The acquisition will help users create new health habits & fitness routines
Gympass, the corporate well-being platform that hit unicorn status, has announced the acquisition of Seattle start-up Trainiac, a 1-on-1 online personal training leader. Trainiac by Gympass will be available for US members starting in early 2022, and the company says a global rollout will occur throughout the rest of the year. The terms of the deal were not disclosed.
Founded in Brazil in 2012, Gympass boasts 50,000 fitness partners, 1,300 on-demand classes, 2,000 hours of meditation, weekly therapy sessions, and hundreds of personal trainers.  
Gympass secured $220 million in funding this summer and reported record growth. The company is now valued at $2.2 billion, more than double its valuation in 2019. During the pandemic, Gympass added over 1,000 new members and had a strong following during a time of uncertainty for many fitness platforms. The company has a roster of corporate clients, including Santander, Accenture, Unilever, KPMG, and McDonalds and has signed deals with Barry's, F45, SoulCycle, Calm, and LifeSum. 
With Trainiac by Gympass, members will be paired with a certified coach who will help them create a custom fitness program and benefit from Gympass partners. The company says in-app tools like video, text, workout schedules and health metric tracking are available to create a personalized fitness method.
Trainiac was founded by Akshay Ahooja and Frank Fan, who both had software development experience from their time at Facebook and Microsoft. The duo decided to use technology to help others create healthy habits.
Ahooja said building habits has given him control over his life, telling Authority Magazine, "It's helped me move away from living reactively. One quote in particular that I appreciate is Goals without routines are wishes; routines without goals are aimless. I've found that habits reveal what you value. If you wake up in the morning and start the day with meditation, you are valuing your mental health over scrolling the feed. Building good habits, many of which I'm constantly working on, are the foundation of every new thing I take on."
Ahooja's habits paid off — Trainiac raised $2.2 million in January 2020.
"We're thrilled to add Trainiac to the Gympass family and see the acquisition as a pivotal decision to continue our growth as a business, whilst providing even more value to our users at a time where health and wellness are at the top of people's priorities," said Cesar Carvalho, co-founder and CEO of Gympass.
See Also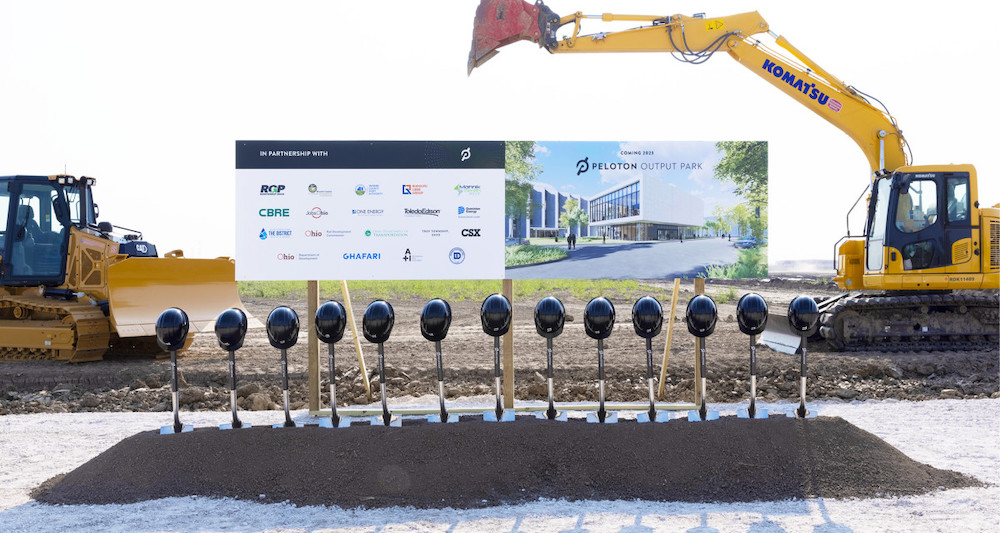 "The complexity of modern life means that beyond access to venues, many users require additional support, accountability and motivation to remain committed to their fitness goals. This acquisition will help us to empower our customers to get the very best out of our network by bringing a new level of personalization to the Gympass experience, and making 1-on-1 personal training more accessible than ever before."
The deal allows all Trainiac employees to become absorbed into Gympass, and a Seattle-based product team will help with product development and management.
"Our goals are so closely aligned that it felt like the perfect opportunity. We've always aimed to help people create sustained, long-term wellness habits," said Ahooja, CEO and Co-founder of Trainiac. "We've found that working 1-on-1 with an expert is an incredibly powerful way to build healthy habits, and through Gympass, we'll be able to expand our service to its massive and diverse audience and help them achieve their wellness goals."
Courtney Rehfeldt
Courtney Rehfeldt has worked in the broadcasting media industry since 2007 and has freelanced since 2012. Her work has been featured in Age of Awareness, Times Beacon Record, The New York Times, and she has an upcoming piece in Slate. She studied yoga & meditation under Beryl Bender Birch at The Hard & The Soft Yoga Institute. She enjoys hiking, being outdoors, and is an avid reader. Courtney has a BA in Media & Communications studies.