F45 Training Ready to Set Sail with Royal Caribbean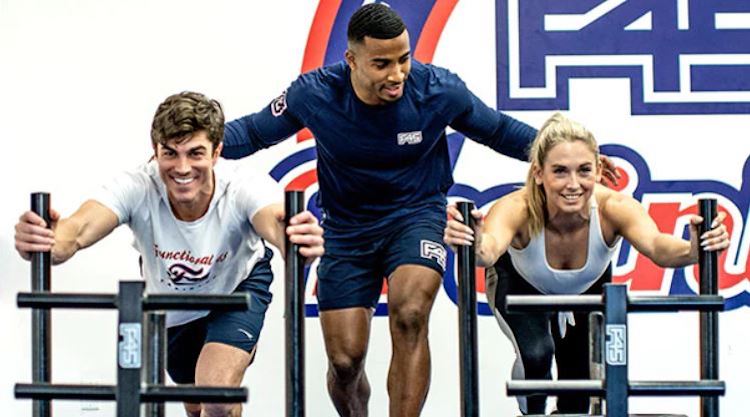 The celeb-backed functional fitness franchise is experiencing a great year of growth.
F45 Training, a fitness franchisor, just revealed a partnership with Royal Caribbean. The multi-year deal with Royal Caribbean will bring 45-minute functional fitness classes on the posh Celebrity Cruise ships.
F45 recently hosted functional fitness workouts on the Celebrity Apex's first voyage in the US to celebrate the new partnership. F45's presence onboard Royal Caribbean's ships will give them exposure to roughly 30 million passengers who travel on cruises each year.
Founded in Australia and based in Los Angeles, the fitness franchisor has studios in 45 countries and was named one of the fastest-growing global fitness operations. The partnership with the popular cruise line is just another feat for F45's successful marketing campaign that brings its functional fitness to various entities.
The fitness company has current partnerships with the US Military and Stanford University, University of Southern California, and The University of Texas. F45 made news this year for launching its studio on the Marine Corps Air Station in San Diego. The company hopes to expand its presence with the armed forces and launch F45 gyms on military bases around the world.
"We are thrilled to work with Royal Caribbean on this exciting new partnership, bringing F45's functional, effective, fun and community-driven workouts to guests," says Adam J. Gilchrist, President, CEO, and Chairman of F45.
Along with Rob Deutsch, Gilchrist launched the company in 2011 to innovate the gym experience and bring a modern approach.
"We are committed to finding new and innovative ways to offer what we consider to be the world's best workout to new and existing F45 members around the world. With this partnership, we are expanding the reach of F45's fitness offering as we begin to market to the 30 million passengers who travel on cruise ships each year," Gilchrist continued.
F45 uses an algorithm and a tech-driven delivery platform to provide a database of nearly 4,000 functional training moves, which helps diversify the workouts while still maintaining a standardized model across all of its locations. The functional fitness workouts consist of 45-minute workouts that are designed to be effective and fun with an emphasis on community-based fitness.
This past summer, F45 made its market debut on Wall Street. The company had support from Mark Wahlberg, who invested in the company and is a huge fan of F45's workouts. Wahlberg touted the benefits of the F45 program and his results even caught the eye of Tom Brady.
From the floor of the NYSE this summer, Wahlberg told CNBC that one of the benefits of F45 is the energy of the community.
"Die-hard fitness enthusiasts who don't have the schedule, got to do it in the middle of the night or first thing in the morning – don't want to get on a bike. That's fine. But eventually that becomes stagnant and boring. You want to be in there with the energy of people working out with you, alongside you, inspiring you, pushing you and supporting you. The energy is absolutely incredible," Wahlberg said.
Other celebrity fans of F45 include David Beckham, Magic Johnson, and Cindy Crawford.
Courtney Rehfeldt
Courtney Rehfeldt has worked in the broadcasting media industry since 2007 and has freelanced since 2012. Her work has been featured in Age of Awareness, Times Beacon Record, The New York Times, and she has an upcoming piece in Slate. She studied yoga & meditation under Beryl Bender Birch at The Hard & The Soft Yoga Institute. She enjoys hiking, being outdoors, and is an avid reader. Courtney has a BA in Media & Communications studies.