Metabolic Fitness Company Levels Reaches New Heights with Crowdfunding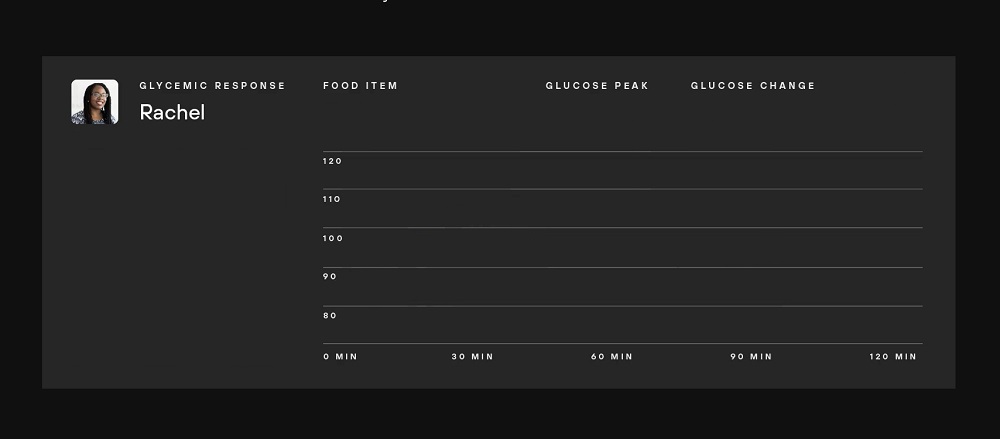 The biotech company wants to reverse metabolic dysfunction – and is on track to hit $8 million while in beta

Levels, a biosensor company aimed at fighting the metabolic fitness crisis, reached new heights after opening a Testing the Waters campaign through WeFunder via regulation crowdfunding. The company also recently released its year in review investor update, reporting that as 2021 winds down, Levels is on track to hit $8 million in revenue while still in beta.
Levels co-founder and CEO Sam Corcos decided to try crowdfunding after many inquired about how they could invest in Levels. The crowdfunding paid off – the Levels community raised an outstanding $5 million in less than six hours.
"The strategy to allow the Levels community to participate in the round was aimed at further strengthening our relationship with our most loyal, supportive and enthusiastic members," said Corcos. "These are all people who have used the beta product, meaning they have used a product that is far from finished, but believe deeply enough in the mission or were affected deeply enough by the experience that they were willing to invest. Nothing is more validating than a user turned investor and truly authenticates Levels' mission."
Earlier this year, the company was awarded an honorable mention by Fast Company's 2021 World Changing Ideas Awards in three categories: Wellness, AI & Data, and On the Rise. Levels reports over 15k lifetime beta members, a waitlist of over 155k, including metabolic fitness enthusiasts, and partnerships with research institutions and manufacturers.
Levels says there are 88 million Americans with prediabetes and 84% of people with prediabetes don't even know they have it, a dire situation that the company refers to as a "metabolic health crisis." 
"Within the next 5 years, we're going to be talking about the metabolic-health crisis in the same way that we currently talk about the opioid epidemic and cancer. This is the single biggest health crisis in the world and has yet to penetrate the zeitgeist," Corcos shares on the WeFunder page.
Levels acts as a biosensor system that allows users to measure biomarkers and see how their lifestyle choices impact their health, including metabolic fitness. The system uses continuous glucose monitoring technology (CGM), so users can track their glucose levels in real-time.
Levels admits that its current product is marketed towards a "premium audience" but says that its striving to make the price more accessible.
"The people most at risk of metabolic dysfunction cannot afford a $399 program, so we're working to get the price down as quickly as possible," Levels states on its crowdfunding page.
The master plan, Levels says, is to build premium software, use funding to expand awareness and scientific understanding of metabolic fitness, and have it result in building a more cost-friendly product. Ultimately, the company wants to "build the most affordable product reversing metabolic dysfunction."
See Also
Levels says social media influencers generated $1.8 million in revenue in under nine months and the company launched a podcast this year to expand content and brand awareness.
Along with Corcos (CarDash, YC), founders of Levels also include Josh Clemente (SpaceX, Hyperloop), David Flinner and Andrew Conner (Google), and Casey Means, MD (Stanford). This fall, Levels welcomed Dr. David Sinclair, a leading longevity scientist and co-founder of several biotechnology companies, like Ovascience, Genocea, Cohbar, MetroBiotech, ArcBio, and Liberty Biosecurity.
"We're looking forward to growing our company and learning even more from our members and our community in 2022. We'll also continue to focus on spreading the message about metabolic health to an ever growing audience through our content, all to support our mission of reversing the metabolic health crisis," a representative for Levels tells Athletech News.
This article has been revised to state 88 million Americans have prediabetes and 84% of them don't even know they have it.
Courtney Rehfeldt
Courtney Rehfeldt has worked in the broadcasting media industry since 2007 and has freelanced since 2012. Her work has been featured in Age of Awareness, Times Beacon Record, The New York Times, and she has an upcoming piece in Slate. She studied yoga & meditation under Beryl Bender Birch at The Hard & The Soft Yoga Institute. She enjoys hiking, being outdoors, and is an avid reader. Courtney has a BA in Media & Communications studies.