Inside Earnings Call: Garmin Announces Q4 & FY 2022 Results, Discusses AFib Monitoring, Indoor Cycling, & Wearables
Garmin said new product launches are slated to be unveiled this year and is 'cautiously optimistic' as it turns its attention to 2023
Garmin released its fourth-quarter and fiscal-year 2022 results, revealing that the company entered 2023 with a strong product lineup and more launches on the way but that its fitness segment has hit a bit of a lull, while its outdoor segment has shown some growth.
"Our performance in 2022 was solid even as we faced increasing headwinds affecting the business environment and consumer behaviors," said Cliff Pemble, President and CEO of Garmin.
Garmin's fourth quarter 2022 consolidated revenue was $1.31 billion, a 6% decrease from the prior year's quarter, and fiscal year 2022 consolidated revenue was $4.86 billion, a 2% decrease from the previous year.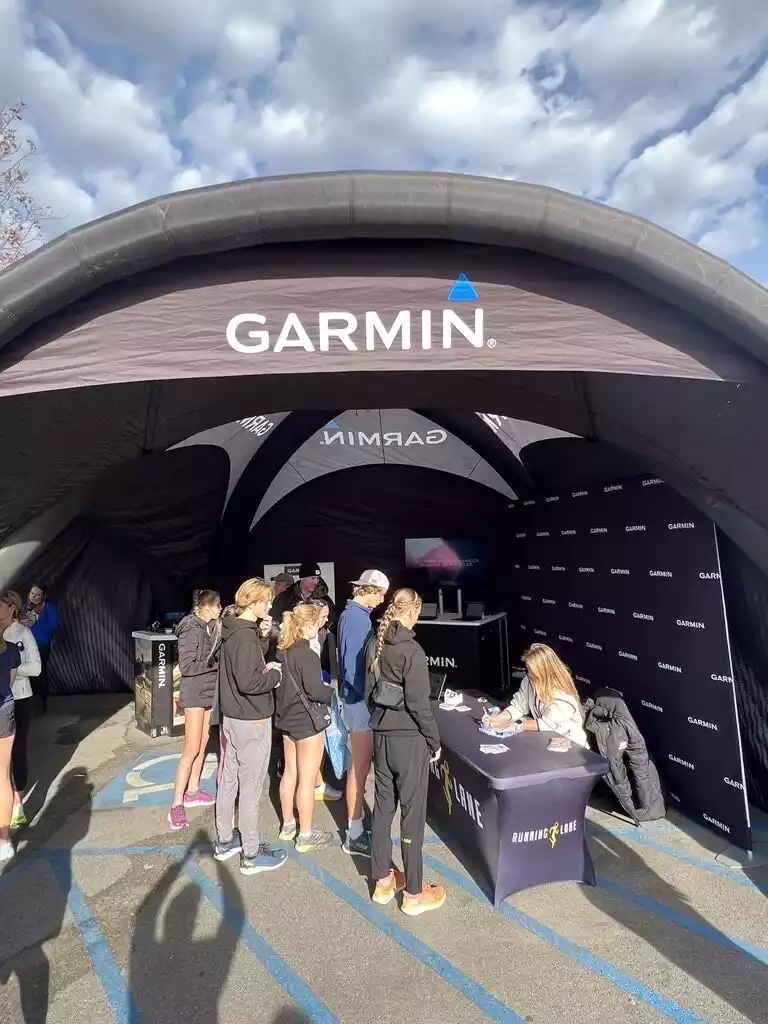 While Garmin's offerings are diverse, spanning aviation, marine, and auto, let's review its fitness and outdoor segments:
Fitness, Wearables, and Predictions
Regarding Garmin's fitness segment, revenue decreased 28% in the fourth quarter, with declines across all categories.
However, during the quarter, Garmin launched Bounce, its first LTE-connected smartwatch for kids, which features two-way text, voice messaging, and real-time tracking.
Additionally, Pemble noted two things regarding its lackluster performance in the fitness space: the indoor cycling category has normalized, and there is greater competition within the wearable tech space. 
"We had a significant headwind in the segment due to cycling products coming back to their normal sales levels, which we feel are still very healthy compared to 2019 levels, but reflect the change in priorities for customers as they do other things with activities," he explained on the topic of cycling.
"The other factor is the advanced wearables within the segment are the products that compete in the most active area of the market against the biggest players. So the competitive factors there are certainly higher," Pemble said on the topic of wearables.
However, Pemble says Garmin has a "very active product road map for the year" with some exciting product releases. "And so we always know we benefit from those new product introductions," he assured.
Garmin adventure watch owners are currently enjoying software updates that include new features, like a Jet Lag Advisor that helps reduce the disruptions of long flights, a 'Morning Report,' and 'Daily Suggested Workout Enhancements.'
Health & Wellness, FDA-approved AFib monitoring
Garmin confirms that it will continue exploring new health and wellness verticals. The tech company recently received FDA approval for a clinically-validated ECG app.
"This app allows users to record their heart rhythms and checks for signs of AFib. We believe this is an important step towards providing a full line of devices for managing a variety of health conditions," Pemble said.
Garmin's ECG app is available in the US for the Venu 2 Plus smartwatch, and the tech company intends to add support for additional devices and regions pending further approval.
For 2023, Garmin expects revenue to be down approximately 5% in this segment as it stabilizes.
On March 8, Garmin will host a 45-minute Health Research Webinar in collaboration with Aparito, a global health tech company that will share its experience digitizing clinical trials and how it uses the Garmin Health Connected Ecosystem.
Outdoor
Garmin's outdoor segment grew 3% in revenue in the fourth quarter, which the tech company says is due to the growth in handhelds and services.
Pemble stated that Garmin experienced growth across multiple product categories, led by strong demand for adventure watches.
In the quarter, Garmin launched a second-generation MARQ luxury smartwatch collection with an AMOLED touchscreen display. It also expanded its Instinct product line with the new Crossover, a hybrid smartwatch that is fully analoged and digital.
Garmin expects the outdoor segment to grow approximately 2% but anticipates the first quarter of 2023 will be challenging compared to results from 2022.
"We expect growth to resume starting in the second quarter, driven once again by new product introductions," Pemble said.
Bright spots for Garmin
Pemble confirmed that Garmin's direct sales channel is performing well, including garmin.com, which increased by double digits and accounted for greater than 10% of total net sales.
"While our priority is to serve the needs of third-party retail partners, our direct channels are an increasingly important pillar of our go-to-market strategy," he said.
Gross margin performance also improved and exceeded expectations as Garmin benefited from lower freight costs.
Looking ahead
"We're cautiously optimistic as we turn our attention to 2023," Garmin's CEO said.
"We have a great line-up of new products and additional product launches are planned throughout the year," Pemble added.
Garmin anticipates consolidated revenue will increase approximately 3% to $5 billion for the year. In the first quarter, the company expects that revenue will decline in line with recent trends.
Courtney Rehfeldt
Courtney Rehfeldt has worked in the broadcasting media industry since 2007 and has freelanced since 2012. Her work has been featured in Age of Awareness, Times Beacon Record, The New York Times, and she has an upcoming piece in Slate. She studied yoga & meditation under Beryl Bender Birch at The Hard & The Soft Yoga Institute. She enjoys hiking, being outdoors, and is an avid reader. Courtney has a BA in Media & Communications studies.