Crunch Fitness Pushes Further Into Corporate Wellness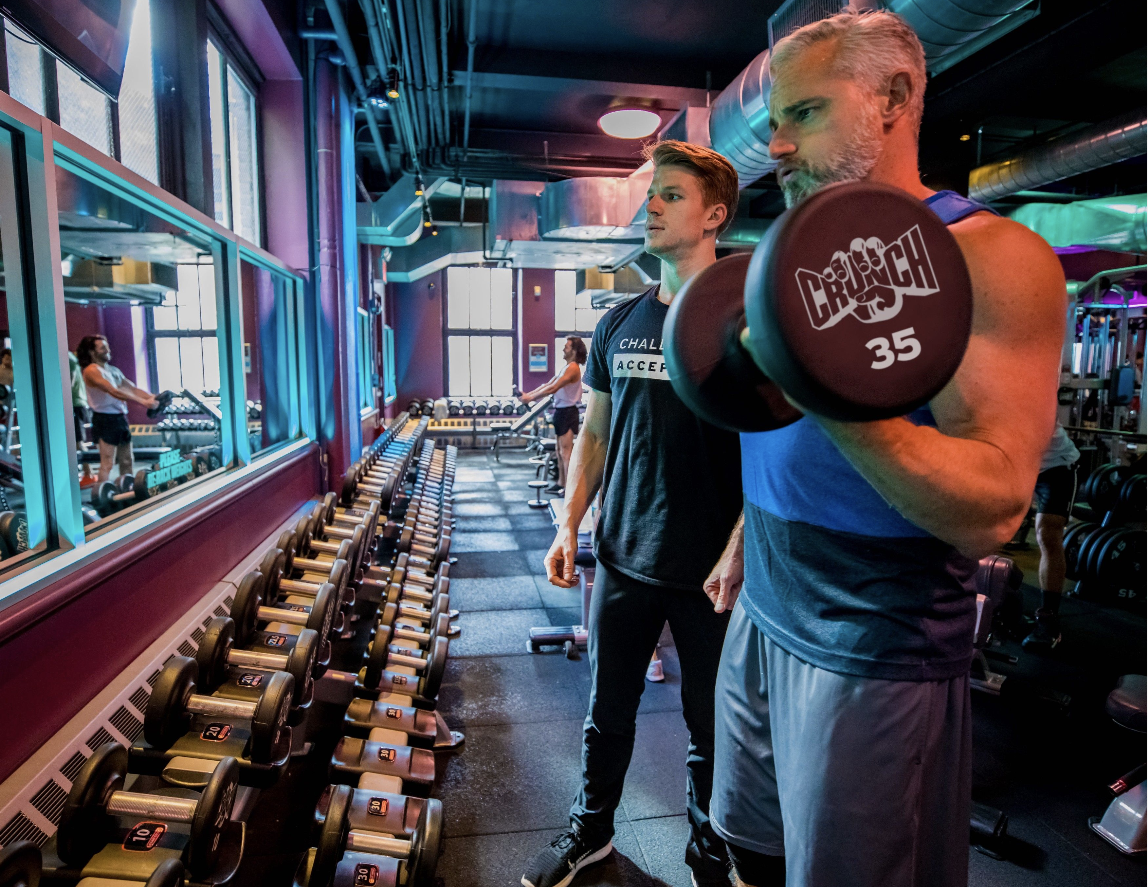 credit: Crunch Fitness
Crunch is seeing an increased interest in its corporate wellness arm post-pandemic, especially as employees return to the office
Crunch Fitness is currently focused on an aggressive expansion plan, but the franchise is also taking steps to combat the current health crisis by taking a comprehensive look at the contributing factors, including mental and emotional health.
"Prioritizing our members' mental health and well-being is a continued focal point for us, so we try to infuse a community-centered, holistic wellness approach into all of our gym offerings," said Mike Neff, executive vice president of member services for Crunch Fitness.
Neff adds that the isolation many faced during the pandemic contributed to an epidemic of loneliness with lingering effects. In response, Crunch Fitness has been mindful of its communication across various mediums, including its Gym Shorts newsletter and member app. The fitness company also created and provided classes through its social media platforms and offered complimentary access to its on-demand workout platform during the pandemic.
Post-pandemic, Crunch Fitness is seeing an increased interest in its corporate wellness arm, especially as many companies have continued pushing a return-to-work model.
"We continue to get our message out that Crunch can play a very big part as an added benefit to employees who are returning to work to provide that balance between living a healthy lifestyle as well as their commitment to their careers," Neff explains.
He points to studies showing increased productivity by introducing a workout routine.
"Crunch provides classes that not only fit during one's busy work day, but we also provide full-service locker rooms with amenities so that we can provide a means for individuals to get away from their desks for an hour and return completely rejuvenated to complete their day," he said.
The fitness company continues to meet members where they are, whether it's in one of its 400+ clubs or on its new digital platform, Crunch+, which offers on-demand and live-streamed workouts.
In early 2022, Crunch met with its healthcare partners, deciding to have all nationwide Crunch locations participate in programs geared towards a healthier lifestyle for participants.
"We have always partnered with many of the healthcare plans with whichever clubs choose to participate," Neff said. "We felt it was very important to do our part in helping our communities live a better lifestyle through exercise."
The wellness programs provide fully subsidized memberships to Medicare/Medicaid participants in every club that Crunch operates in the U.S.
"We have also partnered with groups that develop programs for corporations that allow their employees to use Crunch gyms as an added benefit to their employment," Neff said. "Some are subsidized whereas others provide partial subsidy."
As Crunch remained a steady force for members during a challenging time, the fitness company is showing up in a new way, with special amenities for its members. Relax & Recover, which promotes well-being through popular spa-like offerings, gives Crunch Fitness members time to restore and create a self-care habit that supports overall well-being.
"Between the red-light therapy saunas, spray tanning, UV tanning, massage chairs, HydroMassage, and stretch tables, plus performance tools, such as Hyperice's Normatec Recovery System and Hypervolt, we understand the value of recovery that can aid in mental and emotional health issues and we aim to continue providing a wide assortment of wellness offerings to our members," Neff said.
Courtney Rehfeldt
Courtney Rehfeldt has worked in the broadcasting media industry since 2007 and has freelanced since 2012. Her work has been featured in Age of Awareness, Times Beacon Record, The New York Times, and she has an upcoming piece in Slate. She studied yoga & meditation under Beryl Bender Birch at The Hard & The Soft Yoga Institute. She enjoys hiking, being outdoors, and is an avid reader. Courtney has a BA in Media & Communications studies.