Centr & Good Sports Aim to Prove That Moves Matter in 2023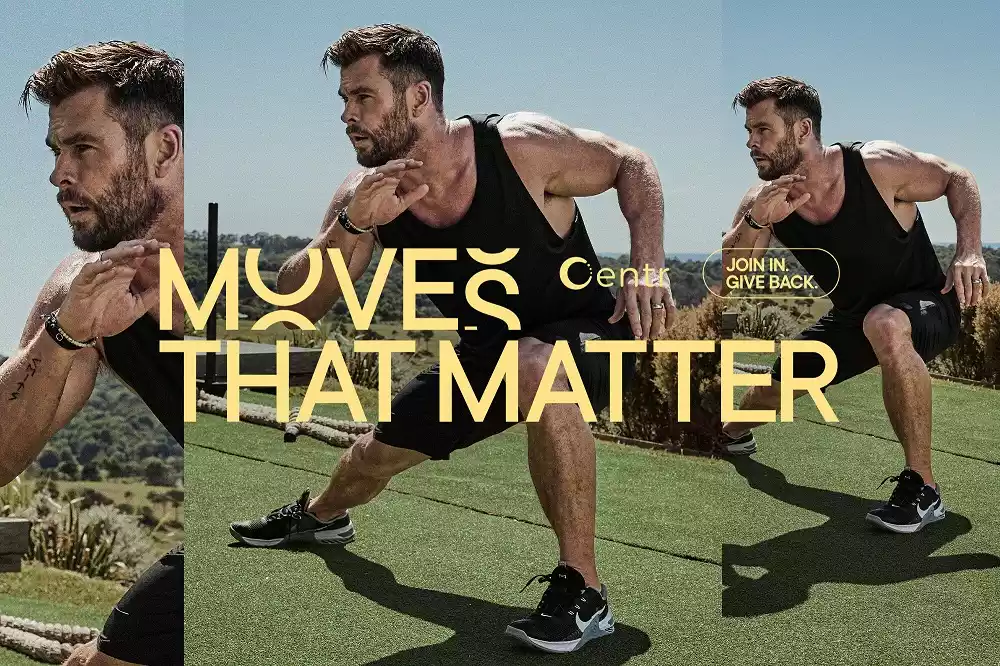 "Thor" actor Chris Hemsworth continues to show the importance of living healthy with his new Moves That Matter fitness campaign, via a partnership between his Centr fitness and workout platform and Good Sports
Chris Hemsworth's fitness app and workout program, Centr, has revealed a brand new campaign to kick off 2023 — Moves That Matter. The initiative was created in an effort to encourage Centr users to make healthier habits. Centr has also aligned with youth nonprofit organization Good Sports to drive the Moves That Matter mission even further with their "giveback partnership." Minutes racked up using content from Centr's library will go towards "healthy minute milestones." Each healthy minute milestone reached ensures proceeds donated to Good Sports.
"Organized sports and exercise have been critical guiding forces in my life," begins Hemsworth in a statement, adding, "The youth leagues I was fortunate enough to participate in as a kid taught me valuable lessons across teamwork and empathy. It's a joy to partner with an organization like Good Sports as we both look to support childhood mental and physical health."
In regards to the collaboration, Good Sports President Christy Keswick adds, "Good Sports is excited about the upcoming partnership with Centr and the opportunity to educate more people on the importance of physical activity and why every child should have the opportunity to play. Since 2003, our mission has impacted over 9 million children across the US and in 2023, we hope to impact so many more lives."
Keswick continues, "Chris and the Centr team have done so much already to influence everyday people to live their most extraordinary life, and with this partnership, we hope to deliver that same message to children nationwide."
In 2019, Hemsworth launched Centr with the goal of sharing his own fitness knowledge and experiences to a wider audience. The "Thor: Love and Thunder" actor's platform includes a Facebook community, digital offerings, and Fitness Essentials Kit, with the latter being available exclusively at Walmart. Centr CEO Andrew Sugerman spoke in-depth about Centr's digital content expansion plans and new equipment launch in an exclusive interview with Athletech News in September of 2022.
Centr and Good Sports' partnership began on January 2 and will carry on until the end of the year. To learn how you can join and give back for a good cause, head over to centr.com/movesthatmatter.
Candace Cordelia Smith
Candace Cordelia is a Pennsylvania-based journalist and on-camera broadcaster/host, with a reporting background in wrestling, entertainment, and lifestyle. Her reporting work has been featured on websites and in publications such as Bustle, Pro Wrestling Illustrated, New York Daily News, am New York, ABC News, Yahoo!, Good Morning America, Madame Noire, Sister 2 Sister, etonline.com, Diva Dirt and The Everyday Fan. Her favorite workout influencers include Chloe Ting, Cassey Ho, Pamela Reif and Mary Braun. She still can't stand burpees and Rebbl Dark Chocolate Immunity Elixir is one of her favorite post-workout protein sips. You can follow Candace on Twitter @CandaceCordelia and on Instagram @thatgirlcandace16.