Are SPACs the Next Fitness Craze? Public Markets Hold Allure for Fitness Companies in 2021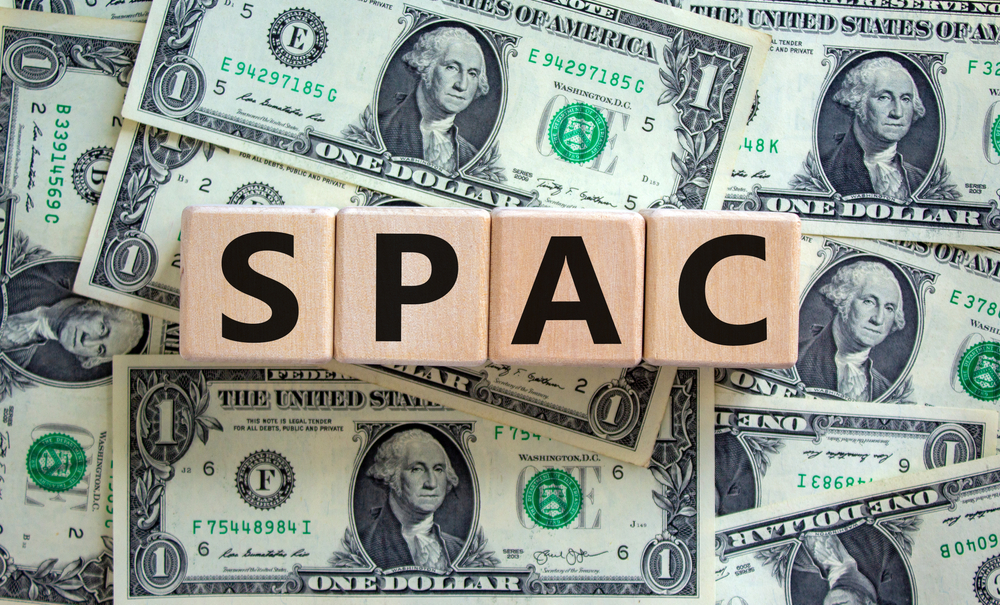 SPACs, a potentially hot IPO market, and the growth of at-home fitness companies could create an exciting 2021 and 2022 for the fitness industry. As the world looks forward to a non-pandemic time, the potential for financial movement within fitness-related companies clearly exists. However, for four-wall traditional retail fitness companies, the future is less certain.
As the light at the end of the pandemic becomes clearer, fitness-related companies aren't just looking at how they can get customers back. Many are also looking to enter the capital markets publicly. Doing so can raise significant funding for these companies and allow founders/early investors to cash in.
However, going public in 2021 might not look the same across the entire fitness landscape. Even though gyms and other retail-oriented fitness companies may be able to reopen more and increase revenue, it will take time for investors to warm back up.
"The four-wall, more retail fitness companies I believe are not going public anytime soon. I think they have to share recovery numbers," says Jon Canarick, managing partner at North Castle Partners, a private equity firm that invests in a variety of health and wellness companies such as Barry's and Echelon.
Instead, the home fitness and fitness tech sectors could be where the action is. For example, in February, Beachbody and Myx announced a merger with Forest Road, a special acquisition company (SPAC), in order to go public. SPACs raise money and go public with the intent to acquire a company and therefore turn them into a publicly traded company, such as with the Beachbody/Myx deal.
Another example of public market fervor can be seen with Affirm. This fintech company counts Peloton as one of its top clients, allowing Peloton customers to purchase the bike but pay over time. Affirm had its initial public offering (IPO) in January 2021, and shares soared nearly 100% in the first day of trading, reports CNBC.
Public Potential

In 2020, several notable fitness companies were either planning to or rumored to be going public, such as F45 and Xponential. Yet ultimately they did not go through with these plans, in large part because of how the pandemic affected more retail-oriented businesses like gyms.
For example, in June 2020, Crescent Acquisition Corp, a SPAC, announced they would acquire F45 to take it public. However, less than four months later, the deal fell apart before its finalization.
"While we remain optimistic about the current performance and long-term growth prospects of F45, the prolonged uncertainty around the pandemic has challenged our ability to successfully complete the business combination," said Robert Beyer, Crescent's executive chairman, and Todd Purdy, Crescent's CEO, in a press release.
But that doesn't mean retail fitness companies will be locked out of public markets.
"I could see these companies going public again as soon as they show recovery in their numbers," says Canarick. "I just don't know if that's 2021 or 2022."
Much depends on whether fitness companies will be able to fully stay open in 2021 or if there are stops and starts as there were in 2020.
"If there's a sustained period of time where these activities can continue for [around 3-6 months], it will give the impression to companies and investors that there's a path forward and they can see the light at the end of the tunnel," says Jason Pizza, national managing partner, transaction accounting and IPO readiness, at Grant Thornton. "If they can feel more confident in the industry, I see no reason not to venture back into public markets."
Meanwhile, home-oriented fitness companies could increasingly go public. For example, ICON, the parent company of NordicTrack, is expected to go public or at least announce plans for an IPO in 2021. And with the stock market success of companies like Peloton, similar companies could follow.
"The current market absolutely incentivizes mature companies to go public," explains Elizabeth Weil, founder and partner of Scribble Ventures, an early-stage venture firm that has investments in companies like Recess, a fitness streaming platform. "It's not only the success of companies who have recently entered the public markets; it's also the SPAC craze where you see your competitors going public and building a war chest. Nobody wants to be at a disadvantage and that leads companies to go public earlier than they might otherwise have."
Surging Forward Through SPACs
As a whole, 2020 was a record-setting year for IPOs across U.S. financial markets, driven largely by the surge in SPACs, according to FactSet. And there are no signs of a slowdown.
See Also
"I absolutely think the IPO market will be as hot in 2021 as in 2020. With the Covid vaccine rolling out…and continued low interest rates, I think we could even see an acceleration, as crazy as that sounds," says Weil. "I also think it will be interesting to see where the SPAC frenzy turns out and how it affects plans of late-stage companies and, in many cases, companies that we traditionally wouldn't consider being listed on a well-known exchange."
In essence, SPACs provide an IPO shortcut. A traditional IPO takes 6-18 months, but a SPAC can bring a company public in around three to six months, says Grant Thornton's Pizza. This condensed timeframe reduces uncertainty, which makes SPACs so popular and likely to grow throughout at least 2021.
"You don't know what anything's going to look like in 18 months," he says. "Everyone knows what's going on right now, so why not take advantage. Right now company valuations are at an all-time high, and there are plenty of suitors looking to get into this market."
New Opportunities
For fitness-related companies, the growth of SPACs and the overall hot IPO market could create more opportunities to go public, including for smaller startups that want to try to cash in on the search for the next Peloton-esque company. Somewhat more established companies that may have otherwise stayed within private equity portfolios or at least taken on funding at a more measured pace could also jump into public markets.
At North Castle, the firm typically exits their investments by selling to strategic buyers, and they have not taken a company public. But that could change.
"The size of going public has changed because of SPACs," says Canarick. "The whole stock world has lowered the enterprise value that one needs to achieve to become public. So it's more on our radar than it would have been in prior years."