Apple To Expand Health & Wellness Push With AI Coaching Service, Report Says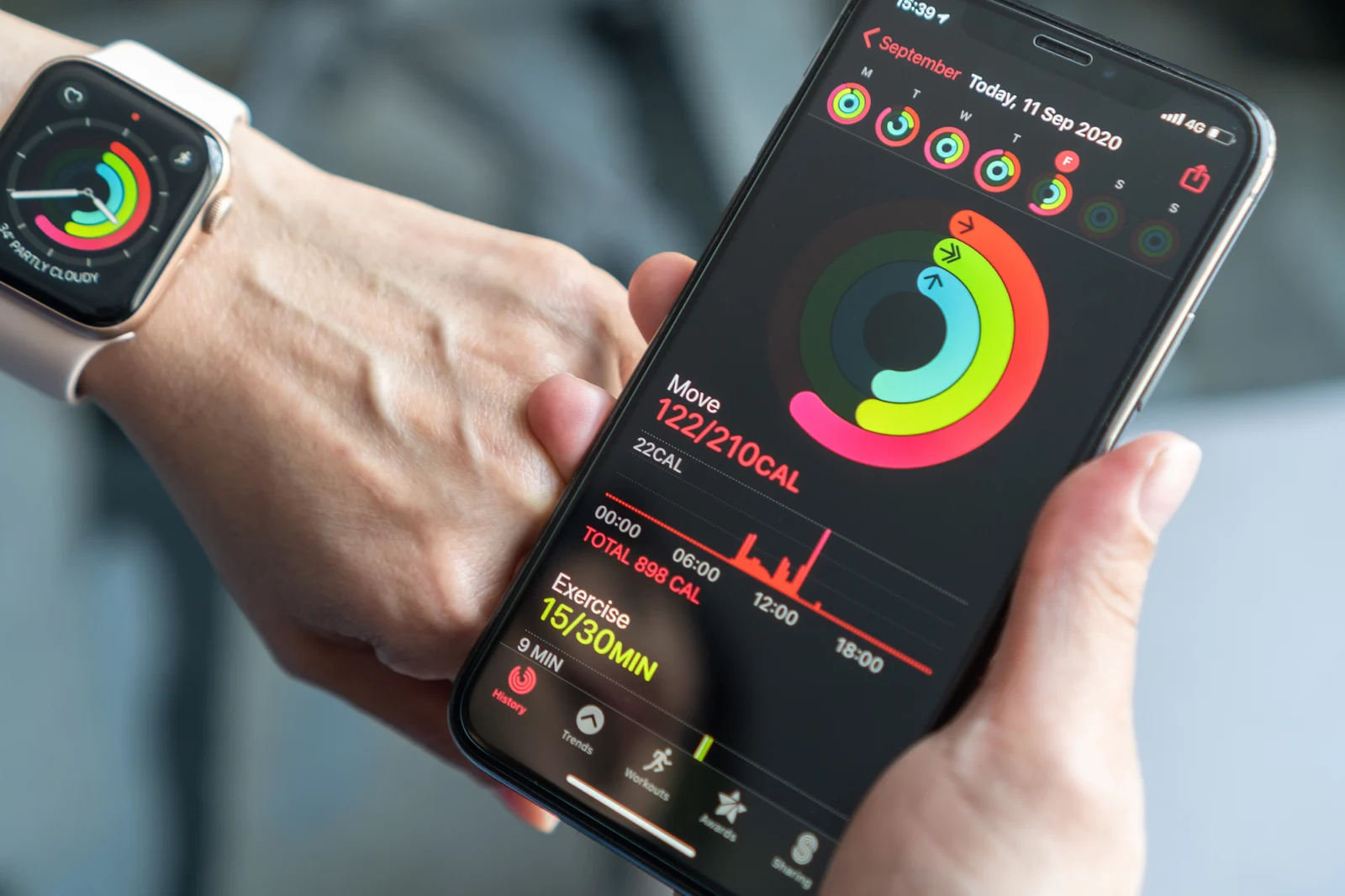 Apple's coaching service would provide suggestions for exercise, diet, and sleep based on data from the iPhone's health app and Apple Watch
In the latest news of big tech's push to offer health services, Apple is looking to use AI and mood-tracking technology for an upcoming health-coaching service.
The news, reported by Bloomberg, cites anonymous sources, but the health-focused endeavor is said to be driven by Apple's health, Siri and AI teams as well as its services division.
Apple's secret project, codenamed 'Quartz,' would provide suggestions for exercise, diet, and sleep based on data from the iPhone's health app and Apple Watch.
The health-coaching service is designed to keep users motivated and engaged in their health, according to those with knowledge of Apple's project. The AI and data will make suggestions and create customized coaching programs tailored to specific users.
While the health-coaching service platform is slated for release in 2024 and would act as an individual app with a monthly fee, the service could be canceled or postponed.
In addition to Project 'Quartz,' Apple has other health initiatives in the works as it pushes into the wellness space, as outlined in Bloomberg's report.
Apple's iPad will finally get its version of the Health app, expected to be included as part of iPadOS 17 later this year. Apple's goal is said to be for its iPad version to bolster the app's popularity in the healthcare sector, serving as a patient portal where users can share information with their physicians.
The tech giant is also working on an emotion tracker and managing vision issues, such as nearsightedness, features that are anticipated to be added to Apple's health app this year.
While the initial rollout of the emotion tracker will act as a record where users can log their mood, answer questions about their day and compare results over time, Apple is looking to go even further. In the future, Apple hopes the iPhone could use algorithms to determine a user's mood via their speech and the words they've typed on their devices.
The new iPad app and emotion and vision tools are expected to be formally introduced in June at Apple's Worldwide Developers Conference, but the coaching platform won't be announced this year.
Apple's transition to health coaching is fascinating, exciting and terrifying, says Michelle Drapkin, a behavior scientist and board-certified psychologist.
Drapkin took to LinkedIn to share that while she craves this next frontier and believes passive data can help guide behavior change interventions, she has privacy concerns.
"As an Apple user, I have wanted more of this integration for sure," she wrote. "As a behavior scientist, I also have concerns about data privacy and exploitation of data, about poor usage of data to drive 'advice' and about unfounded interventions/coaching."
Nevertheless, Drapkin says she suspects Apple has some notable behavior scientists working on 'Quartz' and is excited to give it a whirl.
"Using AI to individualize and personalize interventions — evidence-based ones — is a huge advancement we need. So, when this launches, I say, 'Sign me up!'" she wrote.
The tech titan is also inching closer to bringing blood glucose monitoring to Apple Watch. Anonymous sources have told Bloomberg that Apple's covert Exploratory Design Group has been working on the technology for years.
Courtney Rehfeldt
Courtney Rehfeldt has worked in the broadcasting media industry since 2007 and has freelanced since 2012. Her work has been featured in Age of Awareness, Times Beacon Record, The New York Times, and she has an upcoming piece in Slate. She studied yoga & meditation under Beryl Bender Birch at The Hard & The Soft Yoga Institute. She enjoys hiking, being outdoors, and is an avid reader. Courtney has a BA in Media & Communications studies.