App Time Beats TV Watching Time: Report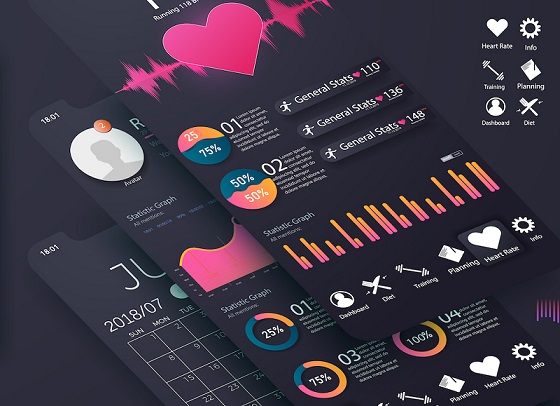 App Industry Grows to $240 Billion in Advertising and $149 Billion in User Spending in 2020, Says Report. 218 Billion new apps were downloaded, on Android and iOS alone, in the year of COVID-19.
Whether users sought ways to entertain themselves, stay in shape or buy products without leaving the house, the COVID-19 pandemic seems to have accelerated reliance on mobile apps. A new report from App Annie, a firm that monitors the app industry, shows that 2020 broke records in app time i.e. downloads, usage, sales and advertisement money. 
People across the world downloaded 218 billion new apps and spent $143 billion on apps, increases of seven and 20 percent, respectively, over 2019, using Android and iOS systems. (Apple data apparently was not available to the researchers.)
The report also found that people with devices used apps for an average of 4.2 hours a day in 2020, the first year that number eclipsed the number of hours spent watching live TV (3.7 hours).
Advertiser interest in the app industry also grew, with ad sales on mobile apps reaching $240 billion last year, a 26 percent increase. Venture capitalists invested $73 billion in apps, which is up 27 percent from 2019 but down from a high in 2018 of $79 billion.
Although 2020 was an explosive year for fitness apps, the report had little specific, actionable data points on their growth. Spending on health and fitness apps grew by 20 percent in the U.S. and downloads also increased. Worldwide, downloads of medical apps increased by 50 percent, but the report noted that much of this activity is probably due to COVID-19 contact tracing apps. The degree to which people want to seek medical care and information via apps in non-pandemic times remains to be measured.
The app time beating TV watching time report offered several insights generally valuable to developers:
37 percent of app users surveyed found a new app through a friend or family member, and 67 percent said they based their app downloading decisions on online research. Half only consider well-known apps, a blow to upstart developers.
For game apps, be them puzzles, role-playing games or Nintendo/PlayStation-like action games, the top features that convinced users in western markets to switch to pay accounts were online events, leaderboards and customization.
People grew even more comfortable shopping on apps. In 2020, they spent $53.2 billion on goods bought through apps, an increase of 55 percent over the previous year. They also spent 30 percent more time shopping via apps. (This data is for iOS and Android users only and excludes China, where info was spotty.)
Some celebrity collaborations paid off. Collaborations between teenage TikTok dance performer Charli D'Amelio and Dunkin' and singer Harry Styles and the meditation app Calm lead to increases in downloads. A concert from the hip-hop artist Travis Scott taking place within the game Fortnight caused downloads to increase by about 500 percent.
Generation X and Baby Boomers are increasingly using apps. App use among those two cohorts, bunched together as anyone 45 or older, increased by 30 percent in 2020, compared to 16 percent increases for Generation Z and 17 for Millennials. The most popular apps for the over-45 sect were more utilitarian than those of younger folks. Their three most used were Ring, NextDoor and The Weather Channel. The top three for Gen Z were Snapchat, Twitch and Tiktok and for Millennials Discord, LinkedIn and PayPal.
Nick Keppler
Nick Keppler is a freelance journalist, writer and editor. He enjoys writing the difficult stories, the ones that make him pore over studies, talk about subjects that make people uncomfortable, and explain concepts that have taken years to develop. Nick has written extensively about psychology, healthcare, and public policy for national publications and for those locally- based in Pittsburgh. In addition to Athletech News, Nick has written for The Washington Post, The Daily Beast, Vice, Slate, Reuters, CityLab, Men's Health, The Gizmodo Media Group, The Financial Times, Mental Floss, The Village Voice and AlterNet. His journalistic heroes include Jon Ronson, Jon Krakauer and Norah Vincent.