ADIDAS X GUCCI Has Dropped & Honors the 70's & 80's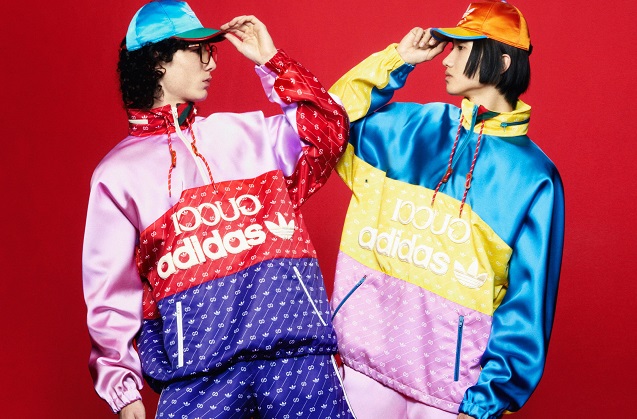 The long-awaited Adidas x Gucci capsule collection is finally available
When it comes to athletic brands collaborating with luxury fashion brands, Adidas may now be a step ahead of the competition – and the wait appears to have been worthwhile.
Gucci debuted its Adidas x Gucci collaboration during Milan Fashion Week in February, just as Adidas began teasing the upcoming collection. While fashion enthusiasts were eager for a launch date, lucky A-listers were gifted Adidas x Gucci hats at the Oscars. 
And now, the much-anticipated Adidas x Gucci line has finally arrived.
The capsule collection is expansive and keeping in line with original touches. The pieces feature the three famous Adidas stripes along with Gucci's famed red and green, Interlocking G, Web, and GG monograms.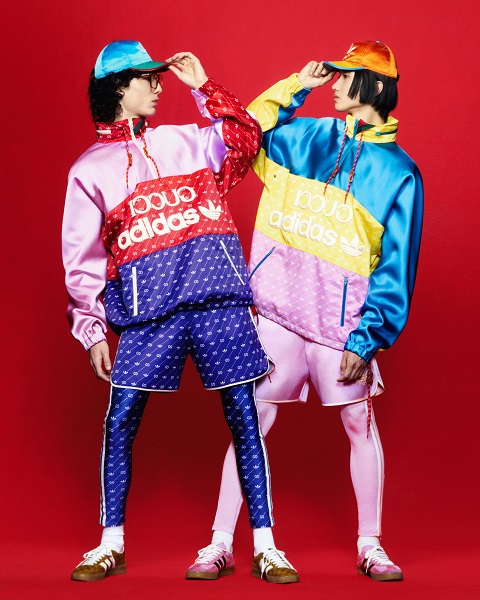 The collection, designed by Creative Director Alessandro Michele, is colorful, with bold prints, and a retro vibe. It's anything but subtle – with Michele telling Vogue that he was intentionally playful, referring to it a "kaleidoscopic experiment." 
"What I wanted to do with my Adidas experience was a journey through the mutation of sportswear codes. So I transformed them into a myriad of specimens, like into a sweeping, dark velvet gown fit for the Countess of Castiglione or for a weeping widow; I've morphed them into romantic concoctions which would've suited Victorian damsels or the heroines of the movie Picnic at Hanging Rock; I was also thinking about the stripes of Napoleon III's military uniforms…" Michele explained exclusively to Vogue.
Shirts, pants, tracksuits, polos, sweat vests, skirts, and a knit dress are among the ready-to-wear pieces made of polyester, cotton, and viscose. Leather bags in red, yellow, and black, shoes, silk carrès, headbands, hats, golf bags, and umbrellas are also included in the collection, which is said to be inspired by the Creative Director's memories of the 1980's and 1990's.
A pair of black leather women's loafers, $1,100, merges the three Adidas stripes with a Gucci Trefoil metal insert; a $1600 sweatshirt featuring embroidery is only available in stores.
"When your thoughts become reality, you understand what magic is," Adidas Original shared on Twitter, along with a clip of two models sporting some pieces from the capsule collection. The Adidas x Gucci collection can be found in select Gucci stores, Gucci.com, dedicated pop-ups, and on the Adidas CONFIRMED app.
Courtney Rehfeldt
Courtney Rehfeldt has worked in the broadcasting media industry since 2007 and has freelanced since 2012. Her work has been featured in Age of Awareness, Times Beacon Record, The New York Times, and she has an upcoming piece in Slate. She studied yoga & meditation under Beryl Bender Birch at The Hard & The Soft Yoga Institute. She enjoys hiking, being outdoors, and is an avid reader. Courtney has a BA in Media & Communications studies.