Acquisition Alert: Ultrahuman Acquires LazyCo in Move to Expand Biomarkers & Offer 'Passive Personalized Health'
Ultrahuman founder & CEO Mohit Kumar (left) and co-founder Vatsal Singhal (right)
Ultrahuman, a metabolic fitness platform that has raised $25 million to date, has acquired wearable company LazyCo
LazyCo, a consumer-focused wearable company, has been acquired by Ultrahuman, a venture-backed startup that has raised $25 million to date. Ultrahuman says the acquisition will help the metabolic fitness platform seek opportunities to improve user experience and global metabolic health standards – while simplifying the process of getting healthy.
"We want to make it easy to get healthy. At Ultrahuman, we're deep believers in passive personalized health, specifically in a health platform that requires very minimal effort from a user's perspective. This perfectly aligns with the philosophy of LazyCo." says Mohit Kumar, Founder and CEO, Ultrahuman.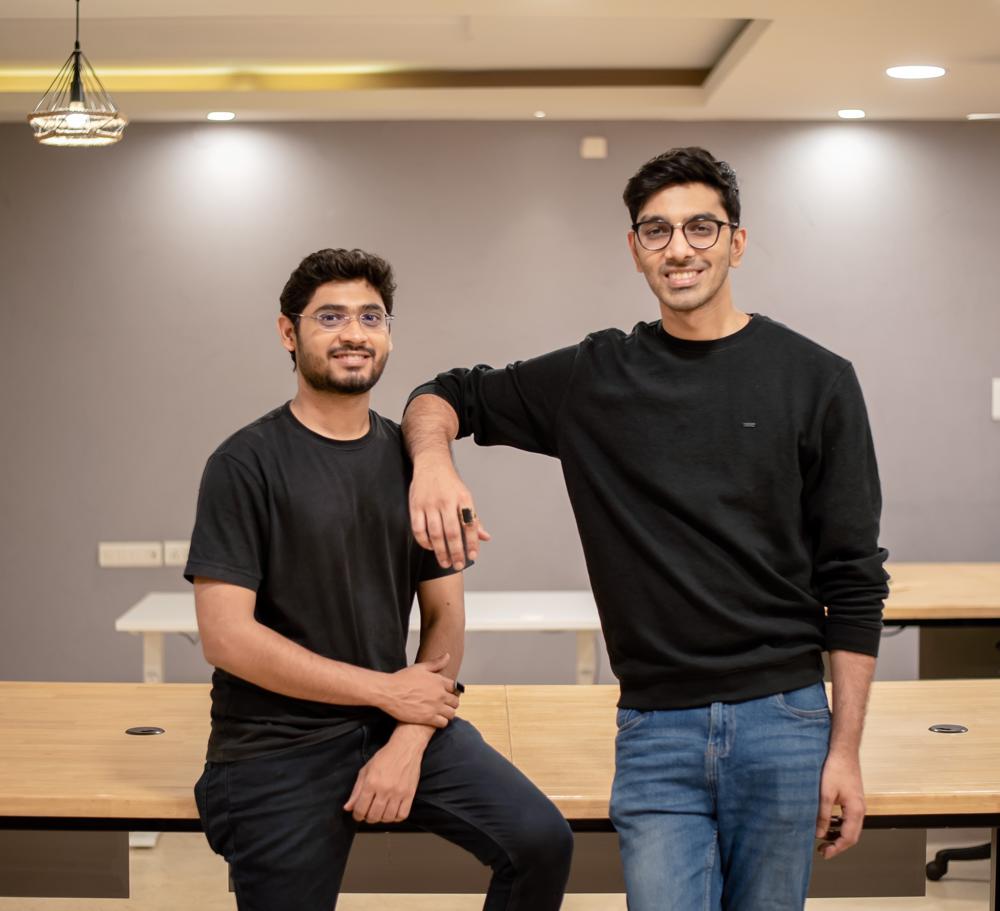 LazyCo, which was founded in 2017 by Apoorv Shankar and Yogansh Namdeo, created the Aina wearable ring and will collaborate with Ultrahuman's hardware development team.
The company has won design and startup awards from Alibaba and Qualcomm, and has built numerous hardware products that make life easier.
Alarming health stats that Ultrahuman wants to change
By 2030, almost half of the world will have one type of metabolic disorder, and most people don't even know that they are well on their way to becoming pre-diabetic, point out Kumar and Ultrahuman co-founder Vatsal Singhal, who recently were featured on a recent episode of Shunya One.
The two biohackers discussed Ultrahuman with host Shiladitya Mukhopadhyaya. Whereas other industries have become more efficient – like e-commerce, transportation, and energy, healthcare and metabolic disorders have been stuck, say the two founders.
Ultrahuman uses glucose and other biomarkers to help consumers improve energy levels, experience fat loss, and prevent metabolic disorders. The company's wearable, Ultrahuman M1, offers a metabolic health tracking platform that gives 'intelligent nudges' based on glucose biomarkers.
The nudges help users to optimize exercise, sleep, and nutrition, says Ultrahuman. As the Ultrahuman M1 wearable tracks the user's metabolism throughout the day, it provides alerts of high blood glucose and makes suggestions.
The acquisition will aid in the resolution of the metabolic health crisis by educating people on the impact that food and exercise can have on their metabolic health. When it comes to making changes that improve metabolic health, Ultrahuman believes that involving people directly in how their bodies respond can be impactful.
Consumers may be aware that they should exercise and eat healthy, and may even have been advised to do so by a doctor or nutritionist. It's easy to disregard instructions (and making such changes can be difficult), but when a consumer can see the real-time results of eating pizza, for example, they may be more likely to make significant lifestyle changes.
"Ultrahuman's vision of making health more personalized and impactful for people syncs with LazyCo's vision of building products that solve problems for people in the most effortless ways. Together, we can create a deeper impact on the overall health of the world," says Shankar, Co-Founder and CEO, LazyCo.
Courtney Rehfeldt
Courtney Rehfeldt has worked in the broadcasting media industry since 2007 and has freelanced since 2012. Her work has been featured in Age of Awareness, Times Beacon Record, The New York Times, and she has an upcoming piece in Slate. She studied yoga & meditation under Beryl Bender Birch at The Hard & The Soft Yoga Institute. She enjoys hiking, being outdoors, and is an avid reader. Courtney has a BA in Media & Communications studies.