SweatHouz Poised To Capitalize on Red-Hot Market for Sauna, Cold Plunge Recovery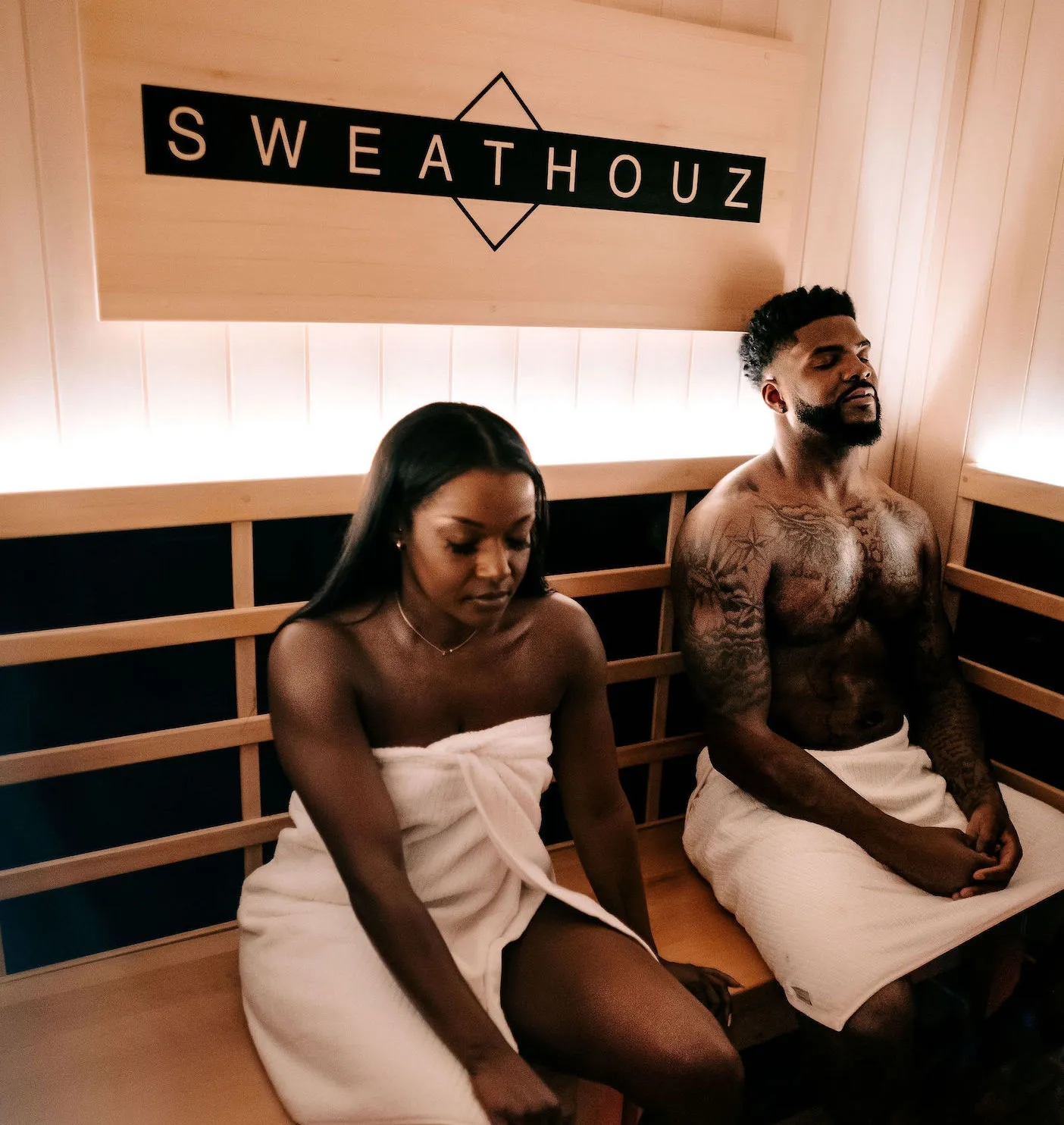 credit: SweatHouz
The wellness and recovery brand created by Jamie Weeks is expanding rapidly, with over 100 franchise licenses sold in under a year
SweatHouz creator Jamie Weeks knows a good fitness and wellness franchising opportunity when he sees one.
Weeks founded Honors Holdings, which is now the largest Orangetheory Fitness franchisee in the world with over 140 studios.
Weeks, who likes to call himself a "serial operator of franchise businesses," got a new business idea after regular trips to the infrared sauna helped him get better, longer sleep at night while lowering his resting heart rate from 63 beats per minute down to the low 50s.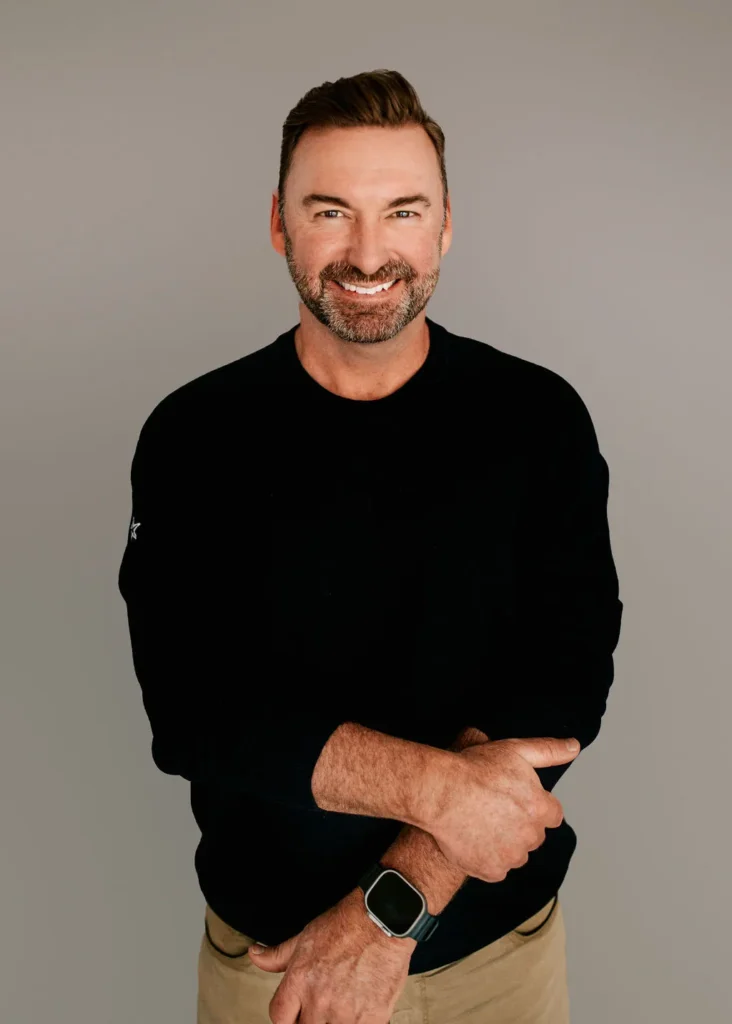 "Here I am getting older, when it should be getting harder to sleep, and I'm sleeping longer, with a lower resting heart rate," Weeks, now 48, recalls. "It's crazy to think that just 30 to 45 minutes in a sauna is what's doing that."
Inspired by that experience, Weeks created SweatHouz, a chain of infrared sauna and cold plunge studios, in 2019.
SweatHouz currently has 13 studios up and running and plans to have 25 to 30 opened by the end of this year. The company didn't start franchising until the summer of 2022, but things are already moving fast, with more than 100 licenses sold in territories across the country.
"We hope to get 100 studios opened by the end of 2024," Weeks says. "In 2024 and 2025, you're going to start seeing SweatHouz locations pop up everywhere."
In February, SweatHouz partnered with Hyperice. As part of the agreement, SweatHouz studios now feature Recovery Rooms outfitted with Hyperice products like the recovery brand's Normatec air compression sleeves, portable Hypervolt massager and Venom, a heat and vibration wrap.
According to Weeks, the early success of the SweatHouz brand is a function of a few things: the benefits of hot and cold therapy, his team's expertise as franchise operators and a strategic influx of private equity money to fuel growth.
Hot and cold: the new wave in Wellness
Scientists, doctors and influencers alike have extolled the many benefits of sauna sessions and cold plunges, including their abilities to promote recovery, help manage chronic pain and even improve mental health.
There are some encouraging findings from the medical community to support those claims.
Regular sauna use can increase healthspan and has been linked to a 30-50% decrease in cardiovascular disease and related deaths, according to a 2021 study. A meta-analysis conducted in 2022 showed that cold plunging was an effective recovery tool after high-intensity exercise, reducing muscle soreness, speeding up perceived recovery and even lowering inflammatory markers.
"The growth is not going to slow down any time soon, because it's more than just recovery." Weeks says of hot and cold therapy. "For some people, it's recovery from working out. For others, it's just being able to go into a sauna and meditate for 30 minutes after a long day, or cold plunging and feeling the endorphins and the dopamine rush. It's all those things."
The many benefits of hot and cold therapy allow SweatHouz to attract members from all walks of life, from the hardcore fitness enthusiast to the novice looking to unwind from a stressful day at work.
"It's for the young CrossFit-er who's doing muscle ups seven days a week and needs all the recovery they can get, but it's also for the person who does very little working out and they're getting their Zone 2 cardio workout while they're sitting in an infrared sauna for 45 minutes," Weeks says.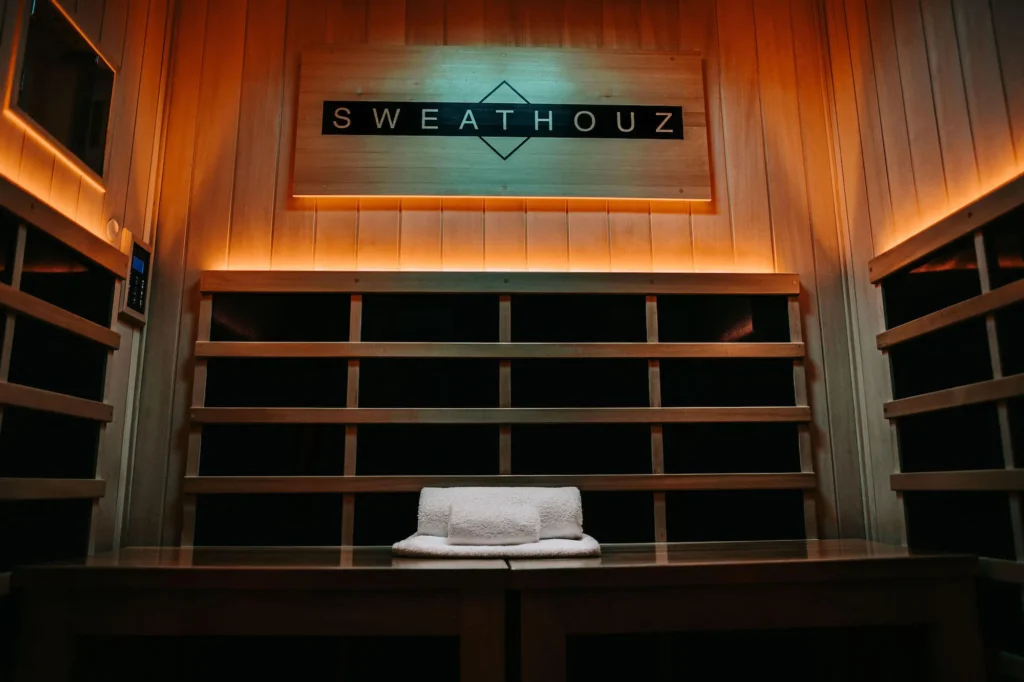 An operator at heart
Weeks knows what it takes to operate successful fitness and wellness franchises, as evidenced by his success with Orangetheory. Part of Weeks' vision is for SweatHouz to have a limited number of franchisees, but who control multiple units, similar to his own experience with Orangetheory.
For example, Weeks and his team are in talks with a group that would bring up to 20 SweatHouz locations to New Jersey.
"We've sold just over 100 licenses, but we've done it with only 15 franchisees," Weeks noted.
Franchisees should have confidence in Weeks' vision for SweatHouz because he's putting his own time and money on the line. Weeks is planning to open at least 100 SweatHouz studios himself, through Legacy Franchise Concepts (LFC), a company he co-created alongside private equity firm Prospect Hill Growth Partners, because he's so bullish on the concept.
"If Corporate LFC is going to open 100 SweatHouzes, that should tell you everything you need to know from a franchisor standpoint," he says. "At the end of the day, we're operators and my team is made up of entrepreneurial people who know how to operate businesses."
Private equity support
Weeks partnered with Prospect Hill Growth Partners in February 2022, a firm he had an existing relationship with through Honors Holdings. The sides combined to form LFC, which operates the global rights to SweatHouz.
The support from Prospect Hill has helped SweatHouz scale up over the past year and a half, improving the quantity and quality of wellness services it can offer to customers.
"There aren't many recovery brands out there that are able to offer an infrared sauna, cold plunge, Hyperice Recovery Rooms and a Vitamin C shower," Weeks said. "Last month, we did 7,200 cold plunges in 13 studios. We're leading the cold plunge industry in the United States."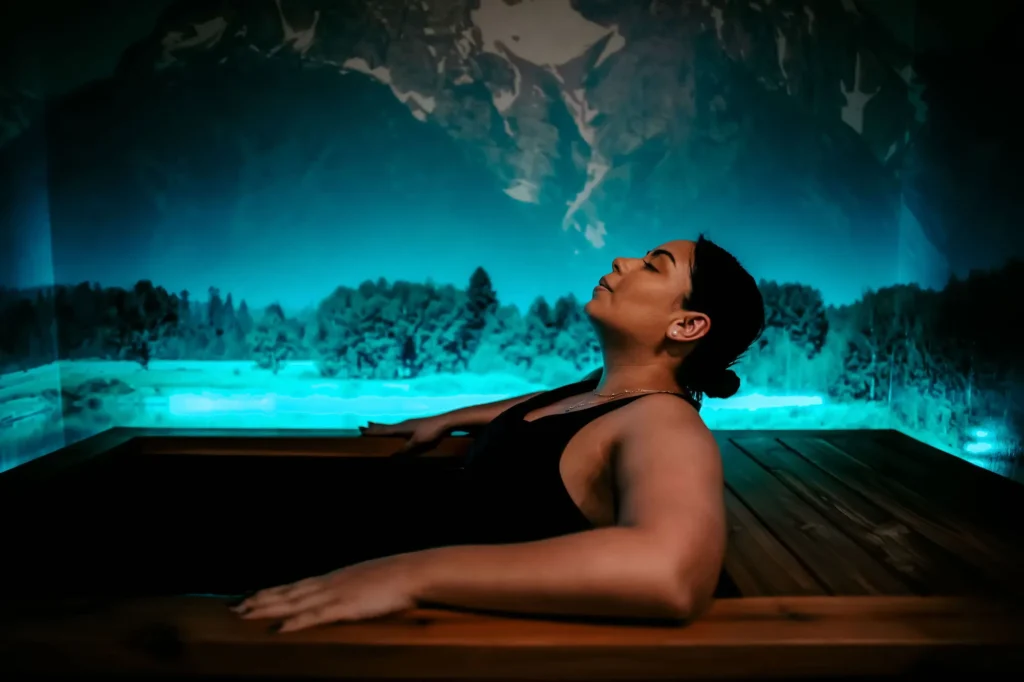 SweatHouz plans to keep innovating with new services in the years to come.
One of those services could be bringing on coaches who work with SweatHouz members on guided stretching and flexibility routines, Weeks said. The wellness brand may also look to add coaches certified in breathwork who can help members employ breathing techniques to lower their resting heart rates.
"We want to always be evolving and keeping with technology," Weeks says. "Having a private equity partner that allows me to have that vision and go do those things is really important."
In the fitness industry, as in life, evolution is the key to long-term success.
"I've seen fitness concepts that just do one thing for 5 or 10 years and they don't change anything," Weeks cautions. "Those brands struggle to continue growing."