Sunlighten Combines Netflix & Red Light Therapy With New Smart Sauna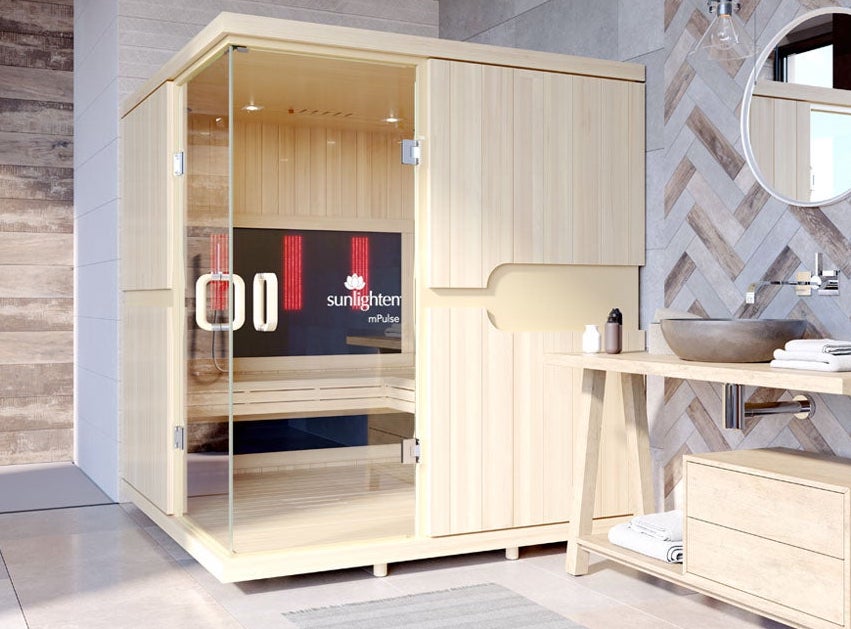 credit: Sunlighten
With built-in entertainment options and the ability to track health goals, the mPulse Smart Sauna combines the best of tech with wellness
The future of wellness looks brighter today as Sunlighten has unveiled mPulse Smart Sauna, a blend of cutting-edge technology and red light therapy designed to enhance the wellness experience.
The global wellness company has attracted several high-profile fans, including Bobbi Brown, LeAnn Rimes, Tim McGraw and Damar Hamlin. 
The Smart Sauna offers smart heaters, preset wellness programs, sound vibration therapy and integrated red light/near-infrared LEDs as well as built-in streaming and in-sauna entertainment options. 
While users enjoy the many benefits of a sauna, including recovery, skin health, improved sleep and stress reduction, the advanced sauna also offers customizable technology to track health goals and access wellness content. The sauna has an accompanying mobile app and can even be managed remotely.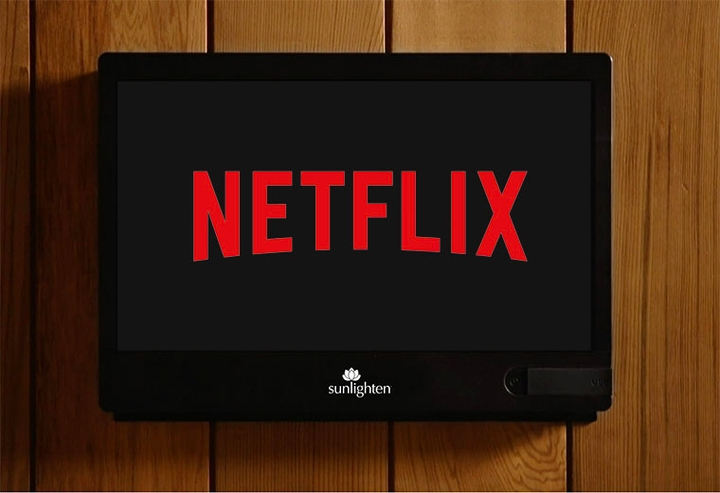 The Kansas-based wellness company, founded in 1999, is passionate about offering its clients the best infrared therapy experience. The new Smart Sauna is the result of extensive research and data analysis. 
"Our new Smart Sauna takes the guesswork out of managing your wellness routine by supporting your health goals and guiding you with the use of intelligent technology and gathered data," said Sunlighten co-founder and CEO Aaron Zack. "The mPulse Smart Sauna is a first of its kind in the industry with patented heaters that use infrared heat and light therapy simultaneously to optimize the way your body absorbs infrared so your body receives maximum health benefits."
Zack added that the mPulse Smart Sauna supports goals by tracking patterns.
"All you have to think about is getting in and enjoying it. It will tell you which program is best for the health benefit you want and will even set schedule reminders to help you stay on track," Zack said.
The technologically advanced sauna utilizes wavelengths that support health goals, whether for relaxation, detoxification or muscle recovery.
The new mPulse Smart Sauna is now available for purchase.
Courtney Rehfeldt
Courtney Rehfeldt has worked in the broadcasting media industry since 2007 and has freelanced since 2012. Her work has been featured in Age of Awareness, Times Beacon Record, The New York Times, and she has an upcoming piece in Slate. She studied yoga & meditation under Beryl Bender Birch at The Hard & The Soft Yoga Institute. She enjoys hiking, being outdoors, and is an avid reader. Courtney has a BA in Media & Communications studies.