Product of the Week: Speediance Gym Pal Offers a Lot for a Low Price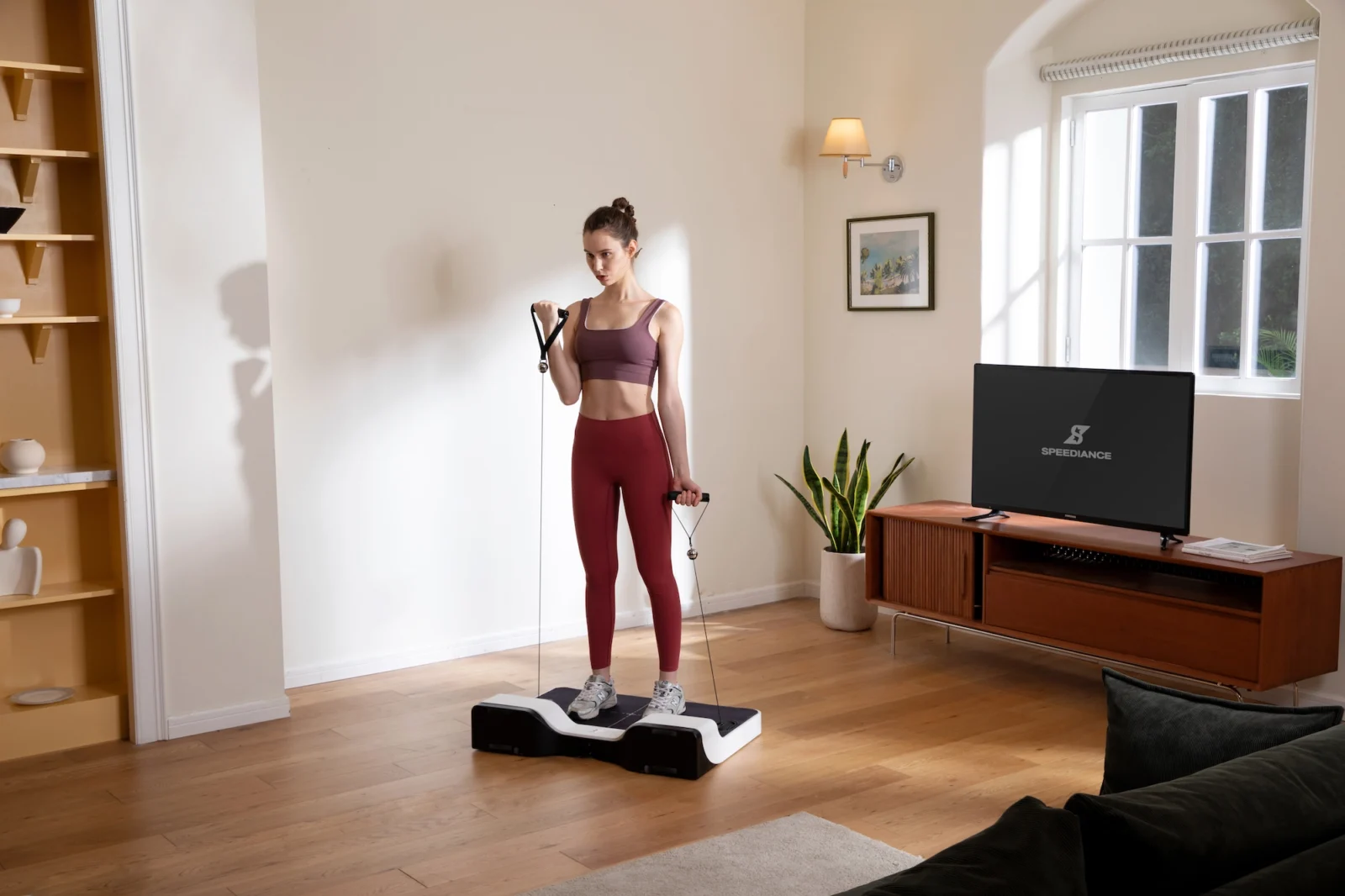 credit: Speediance
This free-membership digital weight machine packs a punch for its price and size. But should you get one?
All products featured on Athletech News are independently selected by our editors. However, when you buy something through our retail links, we may earn an affiliate commission
The Speediance Gym Pal is a budget-friendly, digital weight machine released earlier this summer. Founded in 2020, Speediance is a sports technology brand that develops smart fitness equipment and an accompanying online platform. Its products focus on strength training and use core technologies like direct-drive motor control.
The China-based Speediance recently raised nearly $10 million and has established distribution networks in countries including the United States, Canada, Japan, and South Korea. Its latest release, the Gym Pal, is a more compact version of its popular Gym Monster, a digital weight platform with an accompanying mobile app.
Athletech News tested the Gym Pal to see how it stacks up with home gym alternatives.
Pros
The Gym Pal has a maximum weight capacity of 220 lbs and can be incrementally adjusted by 1 lb. It allows for separate control of weight on each side, and it is very responsive. Even after using it for weeks, I was impressed by its lack of resistance error and its consistent performance. 
With no display screen, the Gym Pal requires using a mobile device with the Speediance app. It has well-displayed metrics, like time, calories and workout power in real-time. Users can also see their range of motion and discrepancies from one side of the body to another, ensuring they are mindful of having a balanced workout. Similarly, when browsing workouts, I found it helpful to see the app's visuals on which specific muscles each targeted.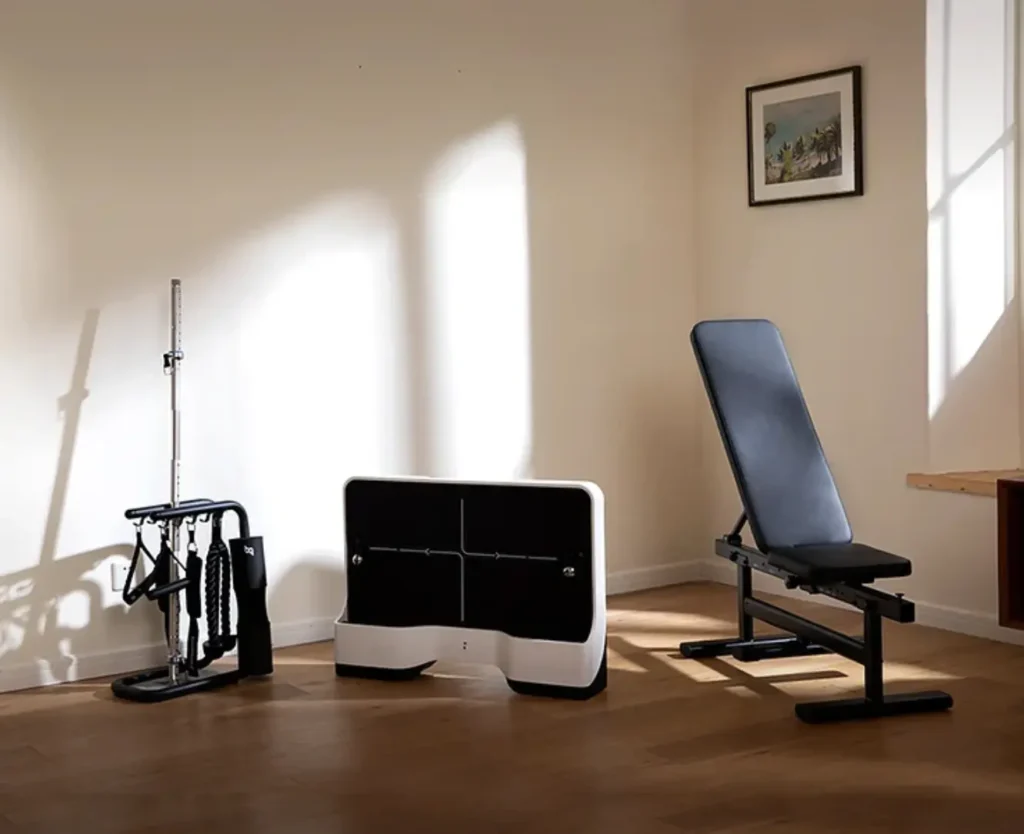 The Gym Pal's app is customizable, with a better user experience and design than I expected from a more budget-friendly option. Users can personalize levels of the background music (a fun but basic beat, most often) and verbal cues. Other features include changing the dynamic weight feature from "standard" to "chain," "eccentric," or "constant," which worked well without any glitches or inconsistencies. It integrates with wearables like the Apple Watch, so calorie measurement was seamless. Users can also take a strength assessment to quickly measure their baseline weight selections while using the platform. 
The platform comes in two different options. The Pro comes with a flat bench, an adjustable barbell, handles and a Bluetooth ring. The more expensive Pro Max comes with an adjustable bench, triceps rope, ankle straps, an adjustable barbell, handles and a Bluetooth ring. The Bluetooth ring lets users turn on the Gym Pal, and then turn on the load during workouts. It also allows users to tweak their resistance during workouts. The ring was a little too easy to press accidentally, so a feature that allows users to change it to a double or triple-press button would likely be safer. 
Users can join specific programs, like the "Midday Recharge Workout Program" and the "Beginners Full-Body Strength Training Program." Although the videos are not curated and programmed like that of a Peloton or other digital platforms, the Gym Pal app provides helpful, basic video visuals of someone doing each workout along with verbal cues so following along is easy. One of the Gym Pal app's strengths is free training, which allows for easy selection and ordering of different exercises. 
In terms of size and storage, the Gym Pal is great for those with small apartments—it can fit underneath a couch or vertically against a wall for easy storage. It takes up only 1.4 square feet when standing vertically.
For a one-time price point, the Gym Pal is affordable compared to alternatives, particularly because it doesn't have a membership fee. The Gym Pal can be had for as low as $1,049.99, depending on promotions, including its free lifetime membership.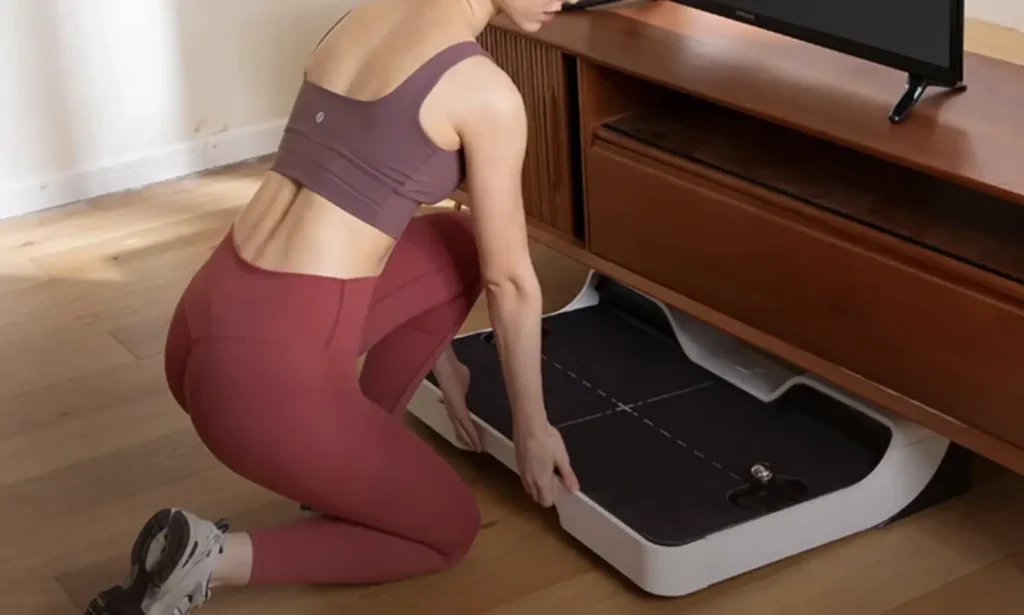 Cons
One potential storage downside of the platform is that it also comes with an incline workout bench. Although it is a nice addition to the Gym Pal workout routines, the bench's size negates some of the compact storage qualities of the Gym Pal. The Gym Pal's weight also makes moving it difficult without assistance. With some planning and help, however, its set-up is simple, with no installation required.  
One other potential issue for some users is that the Gym Pal must be plugged in. This prevents some portability and versatility during workouts. However, it can be easily wheeled over to an area with a power outlet from a potential storage spot. It also does not have a display screen, so users must bring their own device for the app. Those who want a display screen should look elsewhere.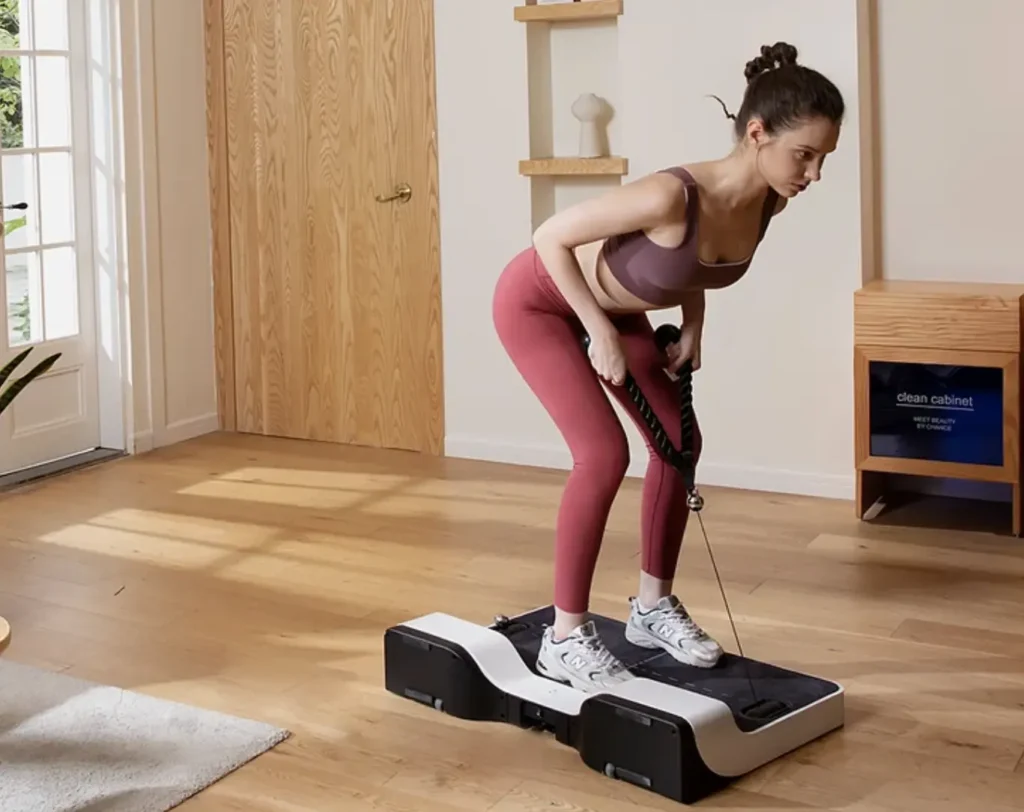 Some of the language in the app also indicated a focus on appearance rather than health-related goals, such as "How to build huge arms," rather than "How to become stronger." As the fitness industry has become less appearance-focused, this struck me as unusual and perhaps a bit off-putting.
Other alternatives might be preferable for those with specific needs, like those who want to feel a more personal connection with their virtual trainer or have a bigger variety of classes. For those who need a higher resistance max capacity, the Vitruvian Form Trainer+ goes up to 440 lbs (but is far more expensive, at $2,990.00). 
Final Thoughts
Overall, the Gym Pal is a great budget option for a digital weight platform. Its app exceeded my expectations and allowed for a fairly seamless user experience with extensive customizability. While it was fairly portable, the bench does require extra storage space, which might not be ideal for those in small spaces. However, for its very affordable price point, the Gym Pal is a fantastic option for those looking for a new resistance platform without too many bells and whistles.   
For more information on the Speediance Gym Pal or to purchase, click here