Plunge Goes 'All-In' With New, Premium Cold Tub
credit: Plunge
Plunge's new product is almost twice as expensive as its signature cold plunge tub, coming packed with features including app connectivity
Plunge has made waves with the introduction of its latest product, the Plunge All-In, which features an upgraded aesthetic, easy installation and a quieter-than-ever experience, allowing for a serene plunge inside or outside. The All-In integrates Plunge's newly engineered cold and clean system into the tub itself. 
The Plunge All-In has several key new features for at-home wellness enthusiasts. Its new design is easy to access, allowing users to change their filter quickly. The Plunge app notifies users when it's time to change the filter, which can be done in seconds. The tub can also now be controlled from anywhere through a mobile app, ensuring it's ready on demand.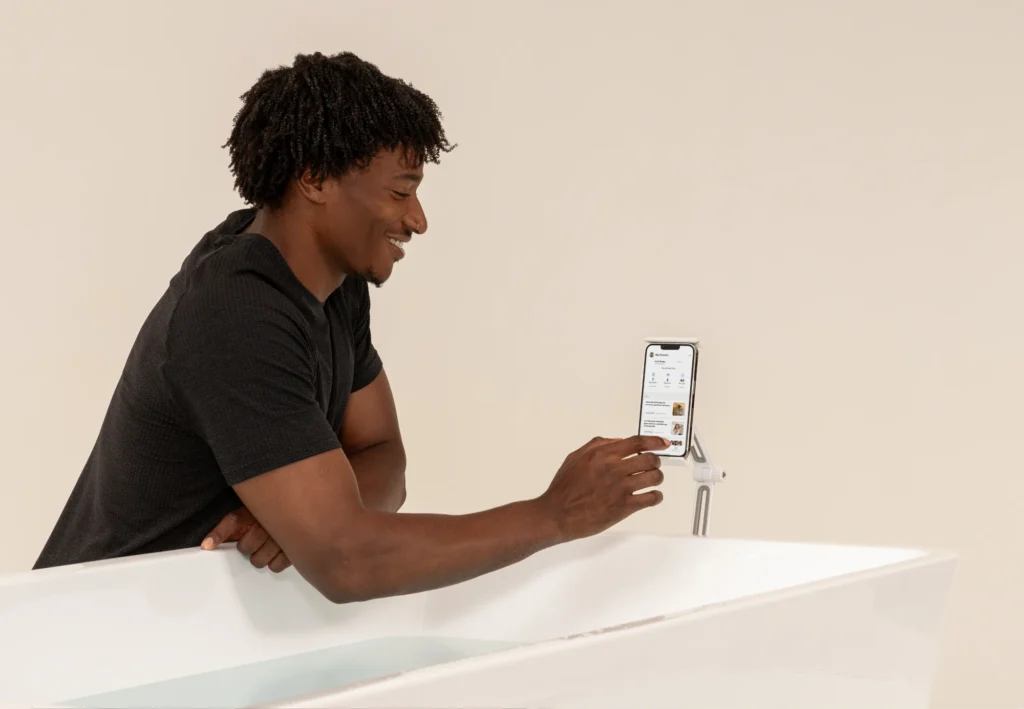 The All-In is also capable of maintaining a consistent temperature of 37 degrees Fahrenheit regardless of how many plunges a user takes, and cools 20% faster than previous versions. It's compatible with both outdoor and indoor settings, and setup can be as simple as filling it with a hose, powering it on and adjusting the temperature. The new tub also has an upgraded variable-speed fan and pump that provides for an up to 30% quieter experience. 
"Plunge has always been at the front of the line when it comes to redefining home wellness, and the Plunge All-In is a testament to our commitment to excellence within innovation and design," said Michael Garrett, co-founder and co-CEO of Plunge.
The Booming Business of Cold
Cold water therapy is a practice with roots spanning thousands of years. Studies have shown that cold water therapy reduces cortisol levels and boosts norepinephrine, which can reduce inflammation and aid in chronic pain relief. The practice has exploded in popularity in recent years, with celebrities from LeBron James to Kim Kardashian taking the plunge. 
In an interview with Athletech News earlier this year, Plunge co-founder and co-CEO Ryan Duey said he and Garrett created the company to fill a need in the market for a less-expensive at-home cold plunge option. The company's signature tub, The Plunge, is priced at $4.990. Coming in at $8,990, the All-In is priced more similarly to many of Plunge's competitors in the market, representing the brand's expansion to a new set of consumer demographics.