As Peloton Rower Nears Release, Fans React to Rumored Price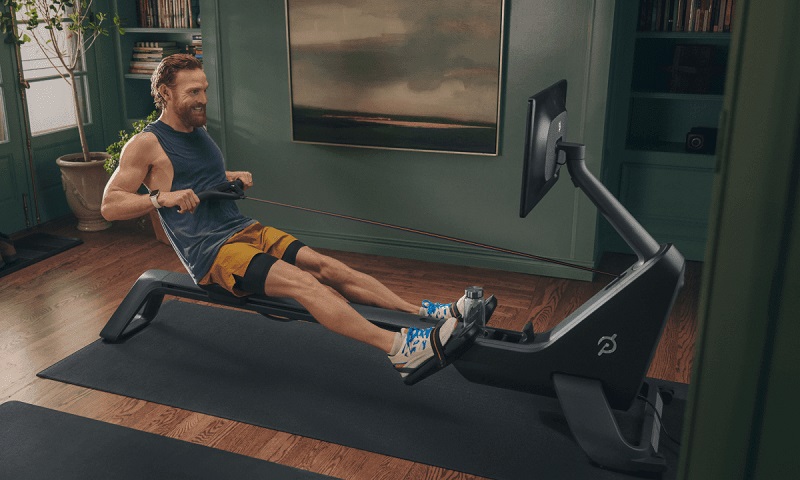 The connected fitness company recently teased the upcoming Peloton Rower in an email to Peloton enthusiasts
Peloton is looking to generate excitement for its long-awaited rower as it continues its attempt to change course. The connected fitness company recently sent out an email to members, encouraging them to get ready for Peloton Row. Peloton confirmed the existence of a rower at Homecoming 2022, but has since remained mum on its upcoming fitness device.
The connected fitness company launched a landing page promoting the upcoming release and the opportunity to receive updates, news, and promotions. The page includes an image of the much-anticipated rower.
Peloton CEO Barry McCarthy told Bloomberg last month that the connected fitness company hopes to release its rower in time for the holidays.
Excited Peloton users took to social media to discuss the rower and make predictions about Peloton's latest fitness technology – as well as speculate on the potential price.
The rower is rumored to cost $3,195 according to Pelo Buddy, an unofficial site that isn't affiliated with the connected fitness company, but the price hasn't been finalized or confirmed. However, McCarthy has noted that the rower will be expensive, stating on an August 25 earnings call that he believes Peloton will revolutionize the market. 
The rumored $3,195 price tag has some devoted Pelotoners plotting their next move.
"I've been highly looking forward to getting the rower. But seeing these rumored pricing has me second guessing a purchase of one," a poster shared in an online Peloton group on Reddit. The poster indicated that they are considering another rower brand, but may wait to see if Peloton adjusts the price. "I really wanted to add the rower to my line up, and have something else to do, but now it seems like it may be out of reach. I just can't see spending that much on something that I know is cheaper elsewhere and already has rave reviews," the poster added.
"$3125 is a borderline insulting price," another posted chimed in. "With the issues with my Bike+ there's no chance I'd ever spend so much on a Peloton product again," a third poster wrote. Despite some negative reactions, others expressed excitement. "I'm getting it. I'm deep in the Peloton cult," joked a member. 
Other Peloton devotees theorized if the connected fitness company released the price to gauge the reaction of its members, or initiated a high price anchor. "When the price comes in at $2299, or some other dramatically lowered amount, I won't be surprised," one poster predicts.
Previously, the fitness company experimented with reducing the price of its Bike, Bike+, and Tread in order to attract a broader base of consumers and move inventory, but announced price increases for its Bike+ and Tread this summer.
As the rower gets closer to launching, Peloton has begun pointing out the benefits of its upcoming rower, advertising its high intensity/low impact method that protects joints and ligaments without sacrificing energy and intensity.
Following its reported $1.2 billion operating loss in Q4, the company recently announced the resignation of its co-founders, John Foley and Hisao Kushi. Despite Peloton's ongoing difficulties, CEO McCarthy believes the connected fitness company will have a successful comeback.
Courtney Rehfeldt
Courtney Rehfeldt has worked in the broadcasting media industry since 2007 and has freelanced since 2012. Her work has been featured in Age of Awareness, Times Beacon Record, The New York Times, and she has an upcoming piece in Slate. She studied yoga & meditation under Beryl Bender Birch at The Hard & The Soft Yoga Institute. She enjoys hiking, being outdoors, and is an avid reader. Courtney has a BA in Media & Communications studies.