Peloton Treadmill Price Slashed, New Features Offered After Recall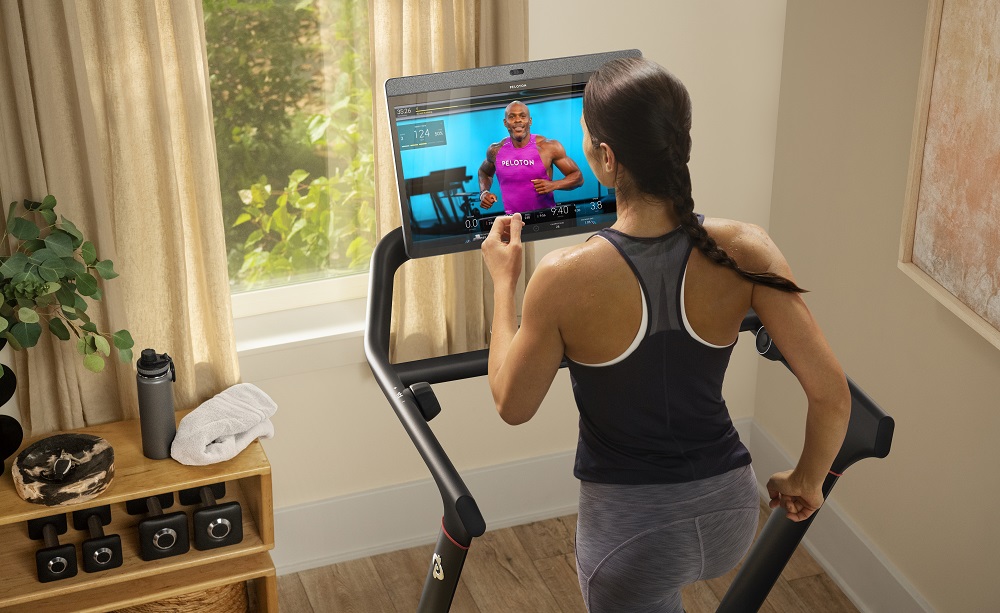 Candace Cordelia Smith
Candace Cordelia is a Pennsylvania-based journalist and on-camera broadcaster/host, with…
Peloton's Tread treadmill has been updated at a lesser price and with brand new features. The new Tread comes after a huge recall of the exercise machine in May, due to safety concerns.
Peloton's Tread machine has gotten a makeover. The exercise treadmill is set to go on sale at a slashed price of $2,495 on Aug. 30. The Tread was once noted as Peloton's priciest treadmill previously sold at $4,300. In addition to the new price tag, the Peloton treadmill will also come with brand new software and hardware safety features, such as a four-digit digital passcode lock called the "Tread Lock" and a removable safety key.
The remodeled product will be available at its new retail price in the United States, United Kingdom, and Canada in August, but customers in Germany will have to wait until the Fall to purchase one of their very own.
"Our goal is to be the go-to fitness solution and the largest and safest home fitness brand in the world," declared Peloton CEO and co-founder John Foley in a statement.
He added, "We've worked hard to make sure the new Tread truly earns its spot in Members' homes. We'll always continue to innovate our hardware, software and safety features to live up to our commitment to Member safety and to improving the full Member experience."
Peloton's new changes to the new Tread comes after a recall of many old Tread and Tread Plus machines and the Tread Plus machines in May. As previously reported by AthletechNews, over 6,000 Treads were recalled as a touchscreen detachment hazard posed as a safety threat for consumers. Around 125,000 Tread Plus treadmills were also recalled following the death of a child and more than 70 other unexpected events. In-home repair appointments for Tread owners of the initial versions have been offered to owners waiting to get their touchscreens fixed.
The updated Peloton Tread offers a 23.8 HD touchscreen that can tilt 50 degrees both up and down. Its safety key will also allow runners to stop when needed and can be removed and stored away when not in use.
Candace Cordelia Smith
Candace Cordelia is a Pennsylvania-based journalist and on-camera broadcaster/host, with a reporting background in wrestling, entertainment, and lifestyle. Her reporting work has been featured on websites and in publications such as Bustle, Pro Wrestling Illustrated, New York Daily News, am New York, ABC News, Yahoo!, Good Morning America, Madame Noire, Sister 2 Sister, etonline.com, Diva Dirt and The Everyday Fan. Her favorite workout influencers include Chloe Ting, Cassey Ho, Pamela Reif and Mary Braun. She still can't stand burpees and Rebbl Dark Chocolate Immunity Elixir is one of her favorite post-workout protein sips. You can follow Candace on Twitter @CandaceCordelia and on Instagram @thatgirlcandace16.