Peloton Alternative 2021: The Best Equals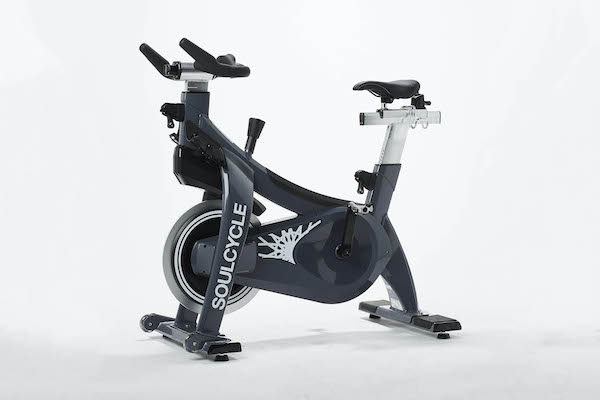 These Peloton Alternatives also make attractive smart bikes that are worth considering.
All products featured on Athletech News are independently selected by our editors. However, when you buy something through our retail links, we may earn an affiliate commission.
Peloton has become so associated with the idea of internet-connected stationary bicycles that the brand may become a fill-in for the concept, like how iPods were once used interchangeably with MP3 player or Kindle with e-reader. However, the market for high-tech stationary bikes is vast and had been developing long before the pandemic. Here are six Peloton alternatives to consider. If you are considering price points, owning a Peloton costs about $2,500 for the first year and $500 each year after, accounting for subscription fees.
Bowflex VeloCore ($1,699 – $2,199)
Right before lockdown and the rise of Peloton, Bowflex (a name you might remember from late '90s/early '00s infomercials) released its most advanced bike, the C6. The bike had no video screen, just a mount for a phone or tablet. In the age of connectivity, that would do and in October, the company presented the VeloCore. The range of costs mostly account for differences in size and touch-screen capabilities of the video panel.
Perhaps VeloCore's most unique feature is "lean mode," which allows users to angle from side to side, supposedly offering a more full-body workout. Reviewers praised the feature, as well as VeloCore's sound-reducing magnetic resistance system and its media adaptability — it plays all the main streaming services and even works with Peloton and Zwift apps. Some noted lack of live classes and leadership boards, well-known aspects of the Peloton experience.
According to reviewers, the NordicTrack S22i sets itself apart with its ability to automatically adjust inclines, declines and resistance, creating a smooth ride. The Peloton alternative bike also includes virtual courses for its 22-inch screen, gathering praise for its simulations of riding through the jungles of Vietnam, the beaches of Hawaii or ruins in Turkey — an appreciated escape given the COVID-19-related hazards of travel. The bike also has a built-in fan that emulates the breeze on your face, showing NordicTrack really put stock in the stimulated experience. Reviewers also liked the 360-degree adjustable screen, which helped them when streaming non-bike-related content, but some said the seat was a little rough. Some have also grimaced at the generic workout music that comes with its programs, a sharp contrast with the playlists of hits available via Peloton's contracts with Spotify and Apple Music.
SoulCycle At-Home Bike ($2,500)
With a price point and cult brand following to match, the SoulCycle bike is the cycle that comes closest to directly competing with Peloton. Reviews have praised its smooth ride and the high-resolution of the 21.5-inch screen, better by which to stream the fitness classes for which it is named. The bike doesn't include a leaderboard and its metrics are limited to power output and calories burned (no heart rate), which some have attributed to SoulCycle trying to create an experience rather than a competition. That is not to say it's limited to streaming Cycle content: like Pelotons, these bikes can connect to Netflix and other outside video apps. The corresponding subscription service for the bike, Equinox+, is also not a budget-minded purchase at $40 a month, but includes a range of classes outside of cycling. If the cost is an issue, the SoulCycle at-home can also be purchased in monthly installments of $64 over 39 months and the company now guarantees shipment in three weeks after some issues with delays.
Echelon EX5S Connect Bike (1,599)
Echelon's EX5S Connect Bike mirrors many of the connectivity features that have elevated Peloton into a fitness craze, according to reviewers, including leaderboards, frequent live classes, a sizable and diverse library of on-demand workouts for the subscription fee, both involving the bike and not. The less fine resistance controls and lack of access to top music services seems to be the key difference to consider. The EX5S also doesn't connect with outside programs, like Netflix, if you are the type to catch up on your shows during rides. On the plus side, some have liked the compact design of this Peloton alternative bike.
With a price tag several hundred dollars below a Peloton and most competitors, the question at the heart of the Myx is: Can a budget bike compare? Some reviewers think it can. The most noticeable difference is that most smart bikes use magnetic resistance whereas Myx uses friction resistance, losing some of the smoothness and quietness of a Peloton. However, Myx scored high points for its adjustable screen and handlebars, good for taller riders. Monthly subscriptions to its in-house video content are $29 and reviewers have noted a good array of non-bike classes, including barre, body sculpting, yoga and meditation. Also, Myx does away with leader boards and instead compares progress against users' stated fitness goals, which may be more your style.
ProForm Studio Bike Limited ($1,499)
ProForm is trying to scoop up customers who don't have a disposable grand to spend on a connected bike. Its Studio Bike Limited is available on a three-year payment plan for $39 a month. Reviewers have found the bike to be pretty similar to a Peloton, with classes available on its iFit program. The ProForm Studio Bike Limited doesn't have automatic resistance control or heartrate monitoring, but those seem like bells and whistles many could live without.
Nick Keppler
Nick Keppler is a freelance journalist, writer and editor. He enjoys writing the difficult stories, the ones that make him pore over studies, talk about subjects that make people uncomfortable, and explain concepts that have taken years to develop. Nick has written extensively about psychology, healthcare, and public policy for national publications and for those locally- based in Pittsburgh. In addition to Athletech News, Nick has written for The Washington Post, The Daily Beast, Vice, Slate, Reuters, CityLab, Men's Health, The Gizmodo Media Group, The Financial Times, Mental Floss, The Village Voice and AlterNet. His journalistic heroes include Jon Ronson, Jon Krakauer and Norah Vincent.