Outfit Training is Open to Franchisees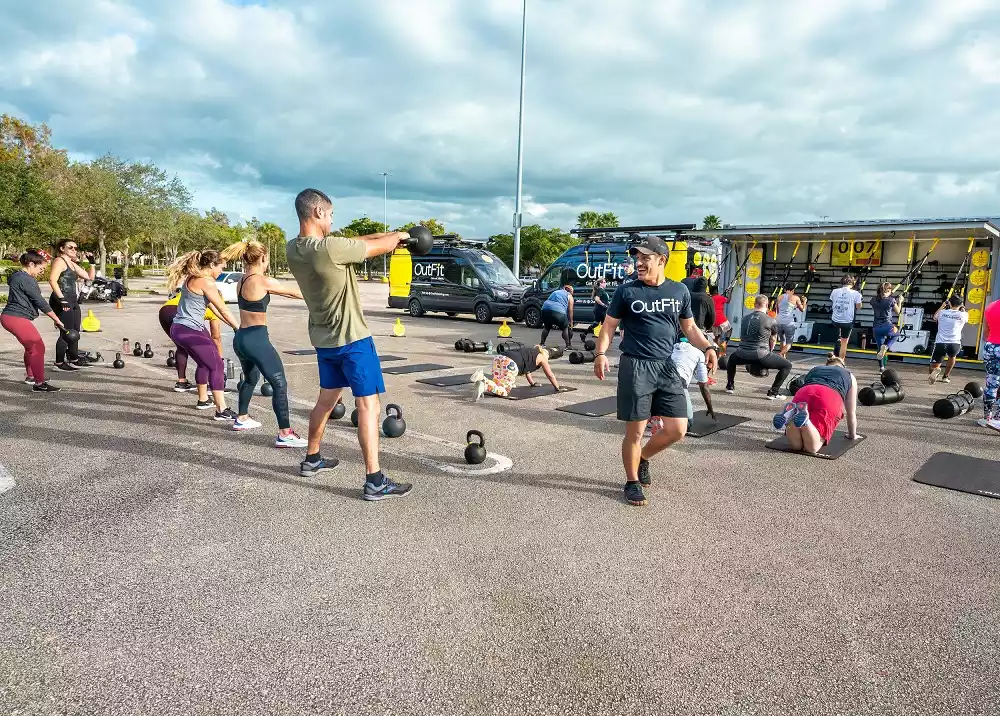 OutFit Training, offering boutique-level workouts on mobile training vans, is open to franchisees
OutFit Training allows consumers to be free from traditional gyms or studios and enjoy world-class workouts in the great outdoors. Begun by TRX's Founder, Randy Hetrick, OutFit uses mobile training vans that are fully equipped with TRX training equipment, and can play energizing music and work in different types of weather. Now, OutFit is open to franchisees who are looking for a career opportunity that combines a love for healthy living with a flexible business model.
With its low staffing requirements, reduced start-up risks, and a faster breakeven point, OutFit is an affordable and flexible fitness franchise opportunity. With a fully customized gym on wheels delivered in just 90 days, franchisees can quickly and affordably start offering boutique-level fitness experiences. OutFit's mobile app connects users to a network of trainers, vans, and training ground locations, making it easy for clients to find, book, pay, and check-in to the experience of their choosing without the need for additional administrative staff.
OutFit Training's subscription memberships are tiered and billed monthly, offering recurring revenue streams. From private personal training to large group workouts, franchisees can customize programs to suit their clients' needs and capture unique market opportunities. OutFit's franchise support systems feature leading names in the industries that franchisees will rely on to stay flexible, scalable, and competitive. With its powerful business intelligence technology and reporting platform, franchisees can oversee member subscription revenue, class performance, marketing, customer support, and more.
OutFit Training has also partnered with Enterprise to provide an outsourced turnkey solution for van procurement and financing, custom upfitting, delivery, and ongoing maintenance. The Efleets Mobile App provides franchise owners with easy access to locate gas stations, schedule maintenance, receive roadside assistance, track mileage, report accidents, and much more. This partnership ensures that franchisees can focus on providing the best possible workout experiences while leaving van procurement and maintenance to the experts.
OutFit's initial franchise fee is $24,500, and the total initial investment range is $87,200 to $209,450.
OutFit Training offers an exciting opportunity for fitness professionals and enthusiasts who want to combine their love of healthy living with a flexible business model. With its innovative workout experiences, proprietary technologies, and recurring revenue streams, OutFit Training is a great opportunity for anyone looking to take their fitness business to the next level.