Oura Onboards Peloton's Marketing Guru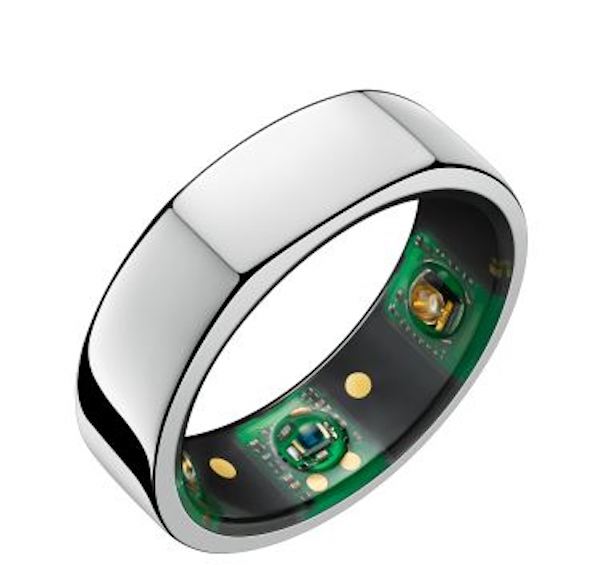 The wearable sleek smart ring company is valued at $800M.
Oura, a wearable wellness ring company, has recently introduced Karina Kogan as its first Chief Marketing Officer. Before joining Finland-founded Oura, Kogan served as Senior Vice President and Global Head of Product Marketing at Peloton. The newly-filled CMO position will be the first for Oura.
Connected wearable tech has seen a dramatic rise, with the number of devices more than doubling in just three years. 
Kogan, by all accounts, is a marketing genius, with AdWeek suggesting that she may be the reason you purchased a Peloton this year. Kogan refers to herself as a data-driven marketer and steered Peloton during its time of substantial growth. Before Peloton, Kogan had over two decades of experience with senior executive positions at WarnerMedia, Participant Media, and SpinMedia.
Oura is a sleek-designed ring that utilizes advanced sensor technology to gain health insight and provides readiness, sleep, and activity scores. The ring has become a fan favorite of professional athletes, like NBA's Chris Paul, Olympic medalist Lindsey Vonn, and pro surfer Kai Lenny. The ring's sensor is sensitive enough to pick up on activity from light household chores and can provide data on step counts, calories, and even naps. While an Oura user sleeps, it can monitor respiratory rate, body temperature, sleep quality, heart rate and can integrate with Apple Health and Google Fit. 
The former Peloton marketing guru has her finger on the pulse of the wearable tech industry and especially the desires of the younger generation.
"It's evident that we're living through a time of significant transformation and disruption in the health and wellness industry. Younger consumers, especially Gen Z, are drinking less and spending more on their physical and mental wellbeing than previous generations. As a culture, we're evolving from a focus on illness treatment to illness prevention. And new technologies have also given consumers more control (e.g. access to their health data) and convenience (e.g. telemedicine) than they've ever had before. Oura is well-positioned to service today's consumers with something that they really want: accurate data about their well-being and a form factor that's comfortable, stylish, and convenient," Kogan said in a press release.
During the onset of Covid, Oura saw an interesting opening for its smart rings. When the WNBA shuttered last summer to remain in a self-contained bubble, Oura provided the team its rings to monitor the biometrics of the players, which came in handy when monitoring a possible temperature spike, indicating illness. Along with the WNBA, Oura was selected as Red Bull Racing's preferred wearable for its team members.
CEO Singh Rai wrote about the declining health of people and their desire to take control of their health. Rai notes that Oura was designed as a ring because the finger results in a stronger signal, stating that it's the "only wearable that directly measures from the arteries in your fingers (just like doctors do), where the pulse is about 100x stronger than the wrist."
Oura is also the only wearable that continuously measures temperature directly from the skin.
Besides the WNBA, Oura also helped essential workers during the pandemic and engaged in fever-monitoring studies that resulted in peer-review results with USCF.
Rai explained, "We partnered with our community and started working with leading research institutions to make our data available so we all could learn more. We donated rings to frontline healthcare workers who were likely to be affected by the virus as part of the University of California, San Francisco (UCSF) TemPredict study."
A $100 million Series C funding round occurred in May, reportedly resulting in Oura getting valued at $800 million. Rai said the new investments would be used for marketing as well as research and development.
Courtney Rehfeldt
Courtney Rehfeldt has worked in the broadcasting media industry since 2007 and has freelanced since 2012. Her work has been featured in Age of Awareness, Times Beacon Record, The New York Times, and she has an upcoming piece in Slate. She studied yoga & meditation under Beryl Bender Birch at The Hard & The Soft Yoga Institute. She enjoys hiking, being outdoors, and is an avid reader. Courtney has a BA in Media & Communications studies.