Lululemon Studio Launches October 5th, Providing the Ultimate Hybrid Fitness Experience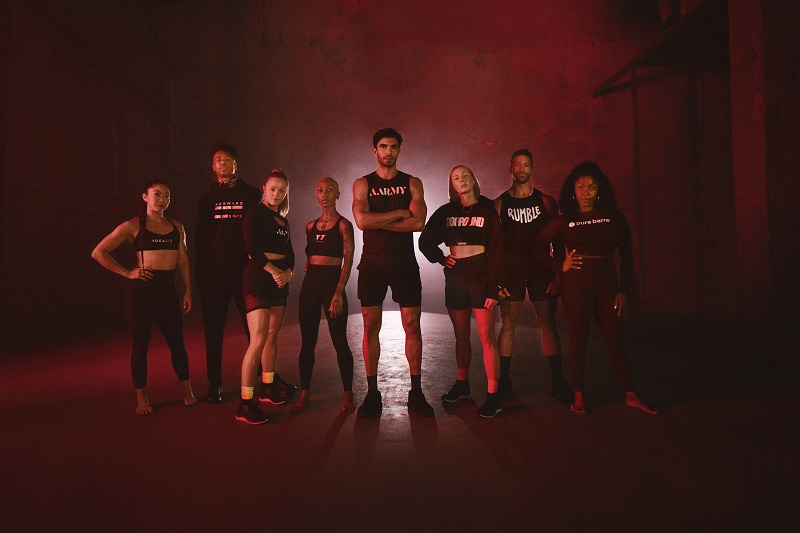 A new fitness platform, Lululemon Studio, allows the athleisure brand to reconnect with its guests
Lululemon Athletica has announced the launch of Lululemon Studio, a fitness platform where members can choose from a variety of at-home and in-person workouts with trainers and partners.
The studio will be available on October 5 through the Lululemon Studio Mirror, app, and in-person and cost $39 monthly. The MIRROR is currently on sale for $795 with free delivery as of October 5. Current members of MIRROR will automatically become Lululemon Studio members.
Lululemon says its new fitness platform expands on the over 10,000 on-demand and live-streamed classes available with a MIRROR subscription, and adds content from notable fitness and wellness partners. Studio members will have access to online studios like AARMY, Y7 Studio, DOGPOUND, FORWARD__Space, Pure Barre, Rumble, AKT and YogaSix, and will be able to stream weekly classes and sign up for discounted in-person classes. Members also will receive discounts on Lululemon products and unlock early access to events.  
"Our guests' fitness needs have evolved and Lululemon Studio is solving for them by providing members with access to fitness content from our world-class trainers and studio partners at home, on the go and live in studios around North America. lululemon Studio unlocks the versatility our community has told us they are looking for now. No longer will you have to choose between going to your favorite studio or streaming a class at home—you can have both," said Nikki Neuburger, Chief Brand Officer of Lululemon.
The athleisure brand recently reported earnings for the second quarter of fiscal year 2022, which revealed a 29% increase in revenue to $1.87 billion, exceeding Wall Street's expectations. Lululemon executives stated on the company's earnings call that the brand is well-positioned for the fall and holiday seasons, and that despite external economic challenges, there has been no change in consumer behavior.
According to Lululemon, the new programming reflects the company's success in community building and shows the evolution of the fitness experience. The athleisure brand had promised to focus on reconnecting with guests while also finding ways to engage members digitally. Lululemon CEO Calvin McDonald highlighted the company's future engagement plans during the recent earnings call. "Community connection is at the core of Lululemon. Our ongoing outreach and engagement with our guests not only deepen our relationship, but also drive purchases," McDonald stated.
"MIRROR has always been one of the most flexible platforms that can adapt to changing fitness trends. With Lululemon Studio, we're expanding our offering to solve for our guests' needs, extending our relationships with new studio partners and our ambassadors to add hundreds of hours of content in one place, while providing access to in-person studio classes for the ultimate hybrid experience," said Michael Aragon, Chief Executive Officer, Lululemon Digital Fitness. "We see Lululemon Studio as being the daily go-to destination for experiencing the most dynamic content from the industry's top trainers and studios, covering a range of fitness genres for all levels."
The performance apparel and footwear company is also launching a new Lululemon Membership program on October 5. The brand is inviting all North America guests to sign up for a complimentary Lululemon Essential Membership which offers shopping perks, community experiences, and access to select Lululemon Studio classes. Members will also get early access to product drops and receipt-free returns in store.
Courtney Rehfeldt
Courtney Rehfeldt has worked in the broadcasting media industry since 2007 and has freelanced since 2012. Her work has been featured in Age of Awareness, Times Beacon Record, The New York Times, and she has an upcoming piece in Slate. She studied yoga & meditation under Beryl Bender Birch at The Hard & The Soft Yoga Institute. She enjoys hiking, being outdoors, and is an avid reader. Courtney has a BA in Media & Communications studies.