Fiit Launching First Bike Workouts with the Goal of Becoming an Affordable Connected Fitness Option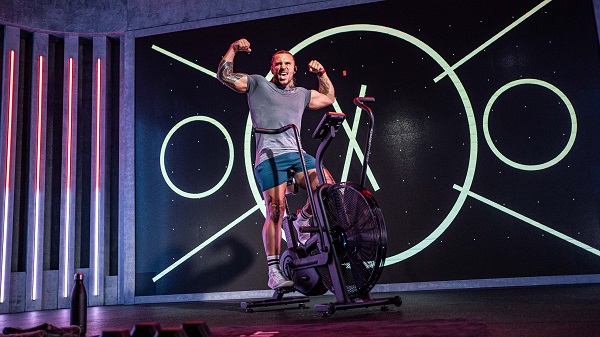 Fiit members can use any bike model but those with access to a Keiser M3i Indoor Bike or Concept2 BikeErg will enjoy an enhanced interactive experience
"You asked, we listened," Fiit says in a promo introducing the release of its new at-home and in-gym bike workout. The UK-based interactive fitness platform is aiming to offer the most comprehensive and affordable connected workout.
Members can access the performance-based indoor cycling workouts as part of their monthly subscription.
Fiit members can use any bike model to enjoy the new bike workouts, but those who have access to a Keiser M3i Indoor Bike or Concept2 BikeErg will have a more interactive experience.
The interactive fitness platform, founded in 2017, currently has over 90,000 live members and offers connected row and tread workouts. The fitness brand has been regarded as a formidable competitor to Peloton, and it has partnered with Comcast to expand its footprint in the United States. The fitness app exceeded its fundraising goal, raising over 1 million pounds in just seven days.
Dan Shellard, Fiit's CEO, notes that cycling is one of the most popular methods of exercise. The fitness brand points out that hybrid workouts grew 41% between 2020 and 2022, which, according to McKinsey & Co, helped fitness consumers hit their goals more effectively.
"Highly requested by our community, we are hugely excited to be adding this new concept to our library of workouts. As one of the most popular ways to work out, our members can progress their training in new ways whilst still being coached and motivated by our world-class trainers for a fraction of the cost," said Shellard. "Tech continues to play a big hand in shaping the fitness market and now, with this launch, Fiit is able to offer its members a truly flexible fitness experience – one that can adapt to changing consumer needs."
The new cycling workouts include a variety of 10, 25, and 45-minute workouts with themes such as Speed, Metcon, and Endure to help build strength, power, and stamina.
"At Fiit, we are committed to providing sport-specific functional training programmes that will ensure our users are not just exercising, but moving with purpose," said Alice Ferreira, Fiit Trainer. "These workouts use RPM and resistance prescriptions to create not just a challenging workout, but also measurable performance. By providing accountability and guidelines of exertion throughout, these sessions encourage our users to not only compete with others – should they choose to – but their previous selves too."
Fiit offers two options – a performance-based bike-only work out, providing what Fiit calls a "real-life ride," enhanced by its playlists to complement RPM. For members who are interested in a functional workout, Fiit offers Bike + Mat workouts that provide low-impact sprints and mat-based exercise with trackable reps via the Fiit Tracker.
Fiit also has a partnership with The Gym Group, and it is currently available live in three of The Gym Group's studios in London and Manchester.
Courtney Rehfeldt
Courtney Rehfeldt has worked in the broadcasting media industry since 2007 and has freelanced since 2012. Her work has been featured in Age of Awareness, Times Beacon Record, The New York Times, and she has an upcoming piece in Slate. She studied yoga & meditation under Beryl Bender Birch at The Hard & The Soft Yoga Institute. She enjoys hiking, being outdoors, and is an avid reader. Courtney has a BA in Media & Communications studies.