7 of the Best Fitness Trackers, According to Amazon Shoppers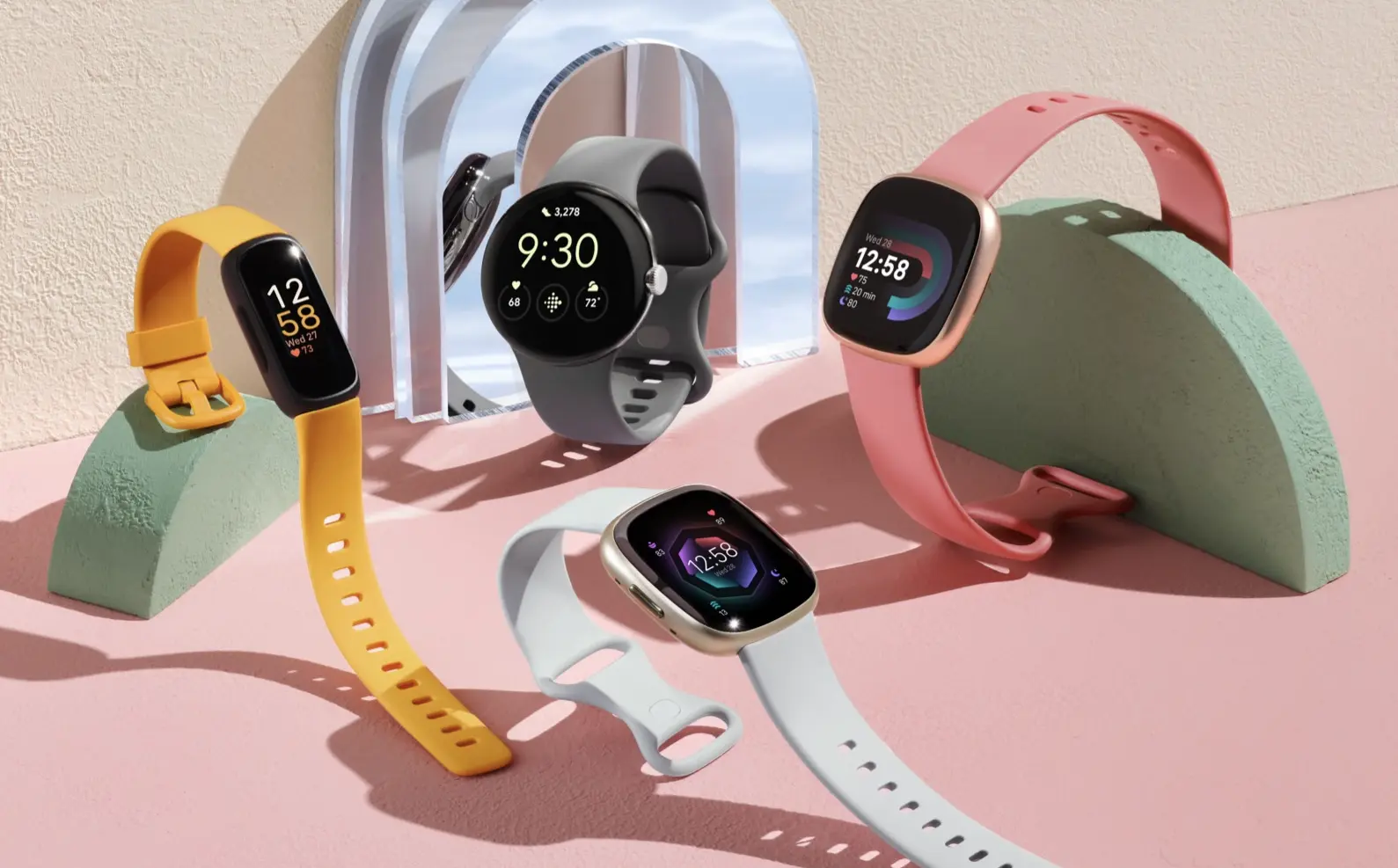 credit: FitBit
From Fitbit to Amazfit, these are the best fitness trackers Amazon shoppers buy the most
Staying fit isn't always easy. Between eating right and keeping a workout routine, you need some serious motivation to look and feel your best. A very good way to keep up that drive for success is to invest in a fitness tracker. 
Not only will it help you record and track your progress in achieving your health goals, but it could give you that extra boost to get out of bed and hit the gym or go out for a run. With so many great fitness trackers out there, it might be tough to pick just one.
Luckily, Amazon has a best sellers' list for fitness and activity trackers on the retail giant's marketplace. Athletech News rounded up the most popular and best fitness trackers, according to Amazon shoppers.
All products featured on Athletech News are independently selected by our editors. However, when you buy something through our retail links, we may earn an affiliate commission.
Fitbit Charge 5
Best Overall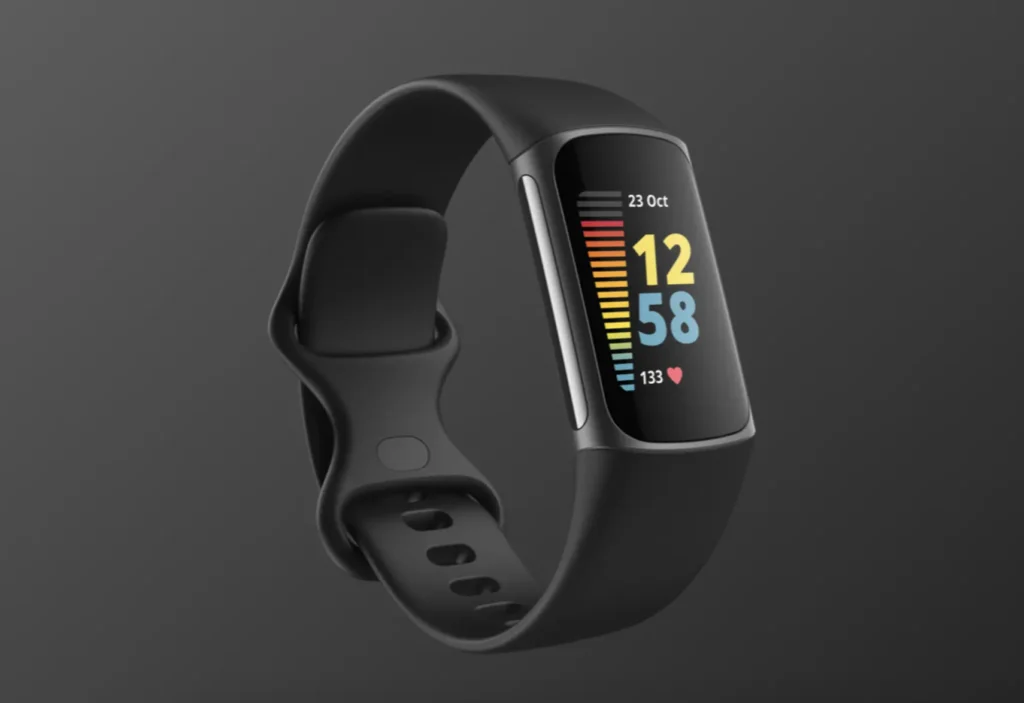 On sale for $115 (was $150), the Fitbit Charge 5—which is an Amazon's Choice item—is a slim and sleek fitness tracker and heart rate monitor that's suitable for workouts, outdoor activities and everyday use. It can track calories burned, resting and active heart rate, steps and distances walked or run. In fact, you can also wear it to track your sleep. The tracker syncs to your smartphone—either Apple iPhone or Android—via Bluetooth, so it can keep tabs on your health and fitness goals.
Meanwhile, it has a very impressive battery life of up to seven days. That's a full week of use before it needs a charge. And Amazon shoppers just love this fitness watch and its accuracy.
"I use my charge 5 everyday," raved a delighted five-star shopper. "The app is very easy to use and the sleep tracking is incredibly accurate. It even shows you the stages of sleep you were in throughout the night. The watch itself is also very easy to use and get used to. It's comfortable and effective. I use it to count steps, track my workouts, and even meditate for a little bit everyday. Great product!" Buy it: Amazon
Fitbit Inspire 2
Best for Beginners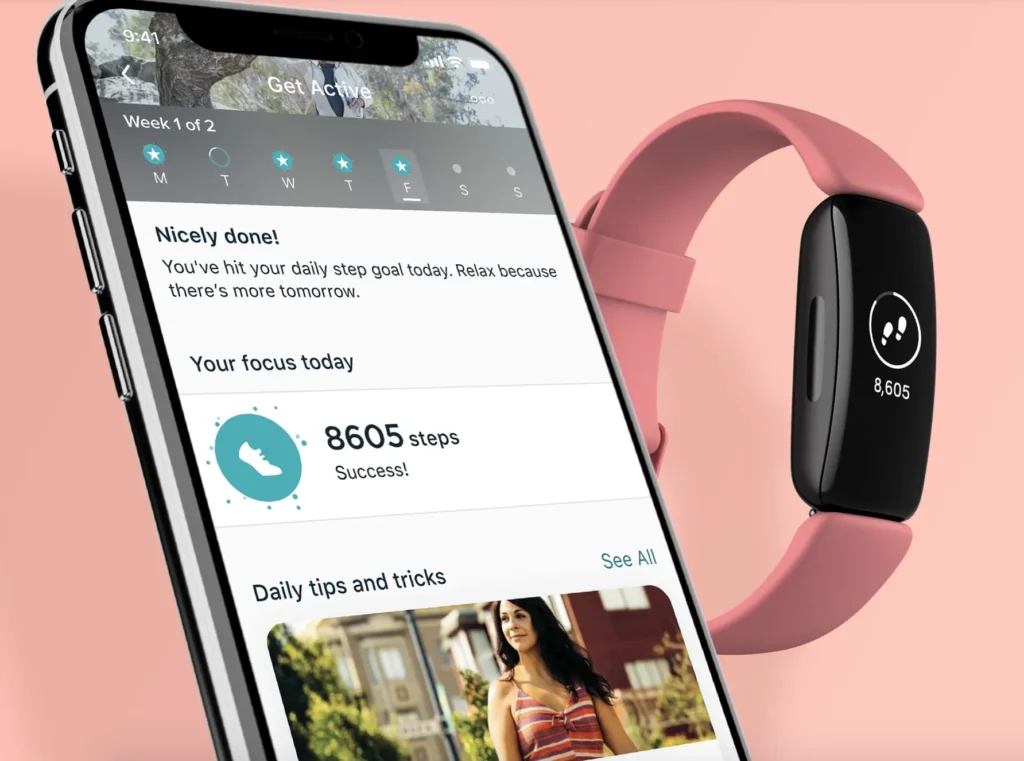 If you're looking for a Fitbit for beginners, then the Fitbit Inspire 2—which is on sale for $59, or $21 off, at Amazon—is where to start. It logs your vitals, such as heart rate, calories burned and sleep, while it tracks your activities too, including steps, distance, health goals and more with up to 10 days of battery life per charge. Additionally, the fitness tracker is swim-proof and water resistant up to 50 meters (about 164 feet) underwater.
"A nice beginner's tracker and watch," shared a delighted Anazon shopper. "It does everything I need it to do, it's comfortable whenever I wear it to sleep, it doesn't make a loud noise or anything for notifications, it's more of a vibration." Buy it: Amazon
Amazfit Band 5
Best Battery Life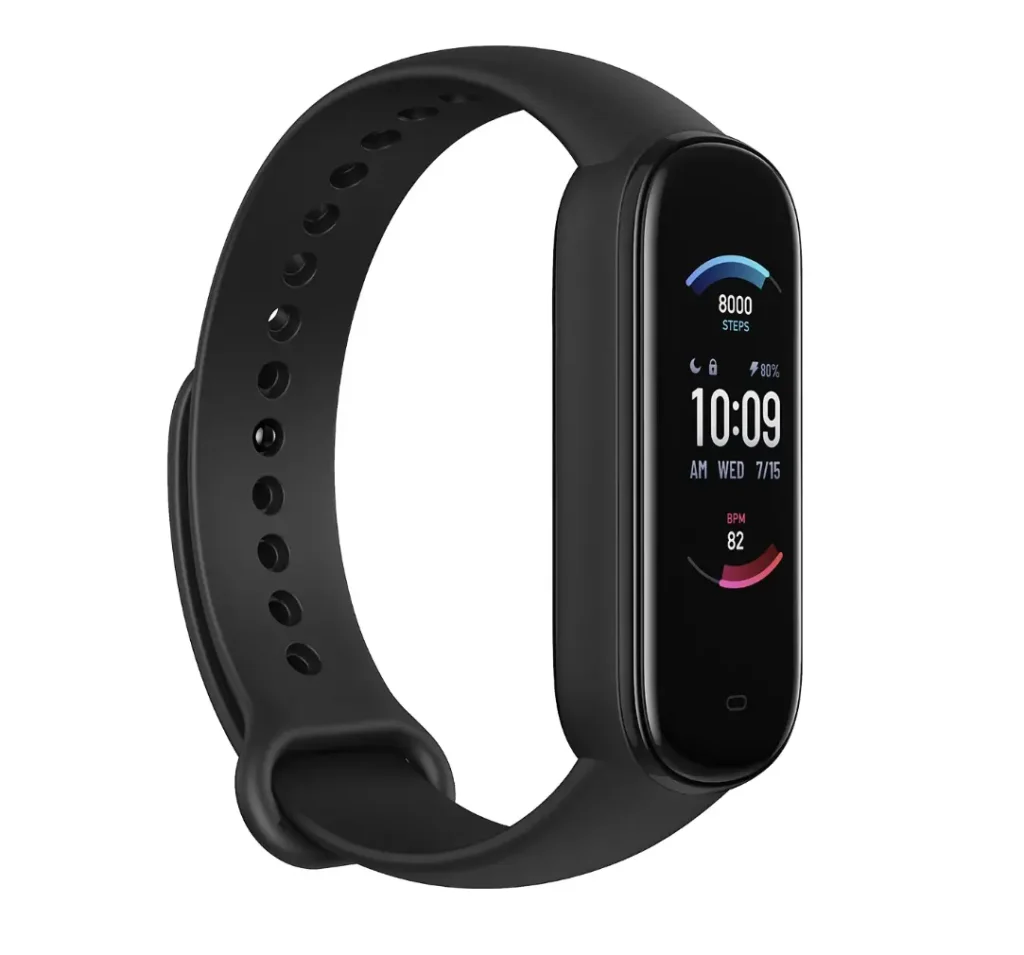 Amazfit Band 5 goes for $39 at Amazon and it tracks distance, speed, heart rate changes, calories burned and other health vitals, while the tracker also measures your blood oxygen saturation to give you a better picture about your overall physical health. It also features female health and cycle tracking, while it has up to a whopping 15 days of battery life with just one charge—that's half a month of use without plugging it into a wall outlet.
"Been using it for almost a week now, and the battery is currently at over 60 percent, so it will definitely last 15 days as advertised." said a happy shopper.
The fitness watch also comes with the Alexa voice assistant built-in, so you can start a workout, set an alarm, check the weather and even control your smart home devices with just the sound of your voice. Buy it: Amazon
FITVII Slim Fitness Tracker
Best for Families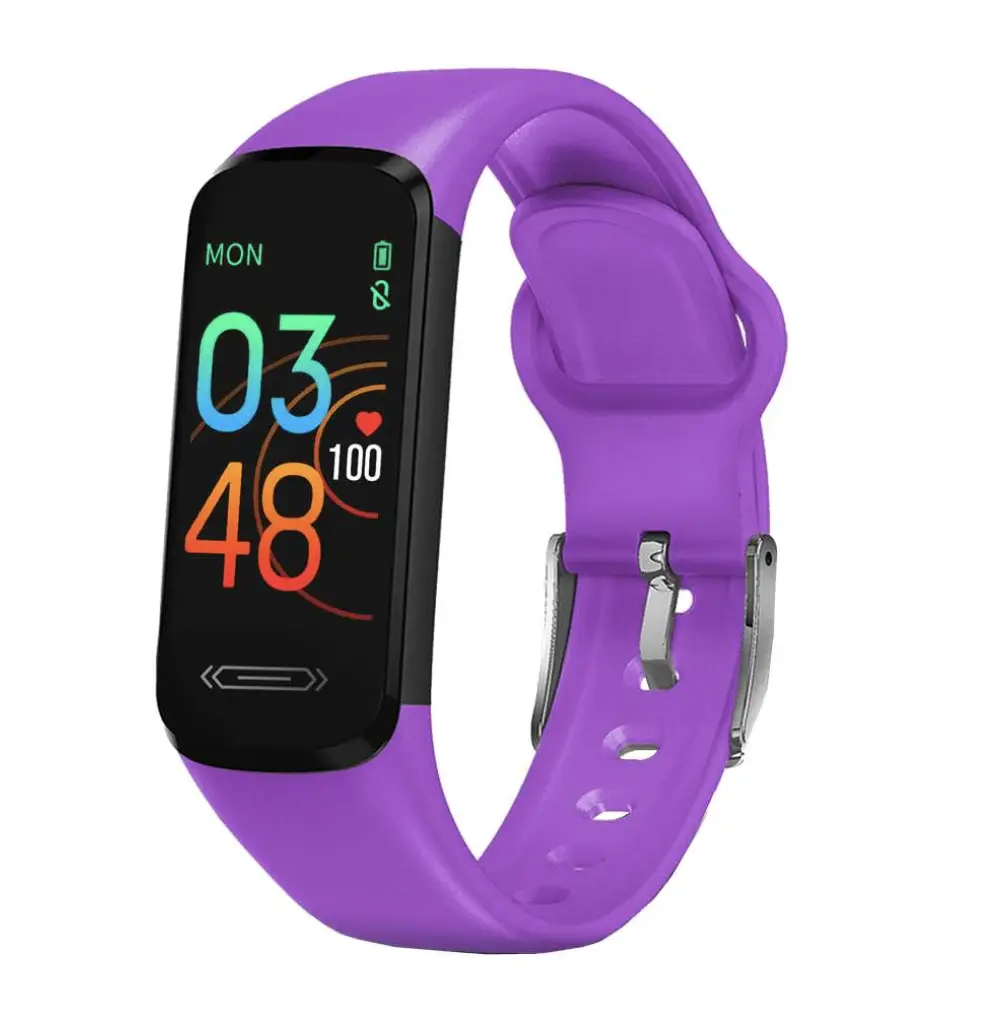 The FITVII Slim Fitness Tracker not only tracks your steps, distance, sleep and calories burned, but it also measures your heart rate and blood pressure. And with up to 10 days of battery life per charge, this fitness watch has more than enough juice to keep up with your healthy lifestyle at an affordable price. And shoppers say it's great for the whole family, too.
"I bought one of these trackers for my child," shared a happy Amazon shopper. "After observing how it made her want to walk more, I decided to get a second one so we can compete. We have set a daily goal and strive to reach it each day. This device is now helping us shed off some weight. The long battery charge is another plus I can't ignore."
Right now, it starts at $48, or $12 off with the on-page coupon, at Amazon—that's 20% off its list price. Meanwhile, the fitness tracker comes in six colors, including pink, black, blue, gold and more. Buy it: Amazon
Mindrose Smartwatch
Best for Multiple Activities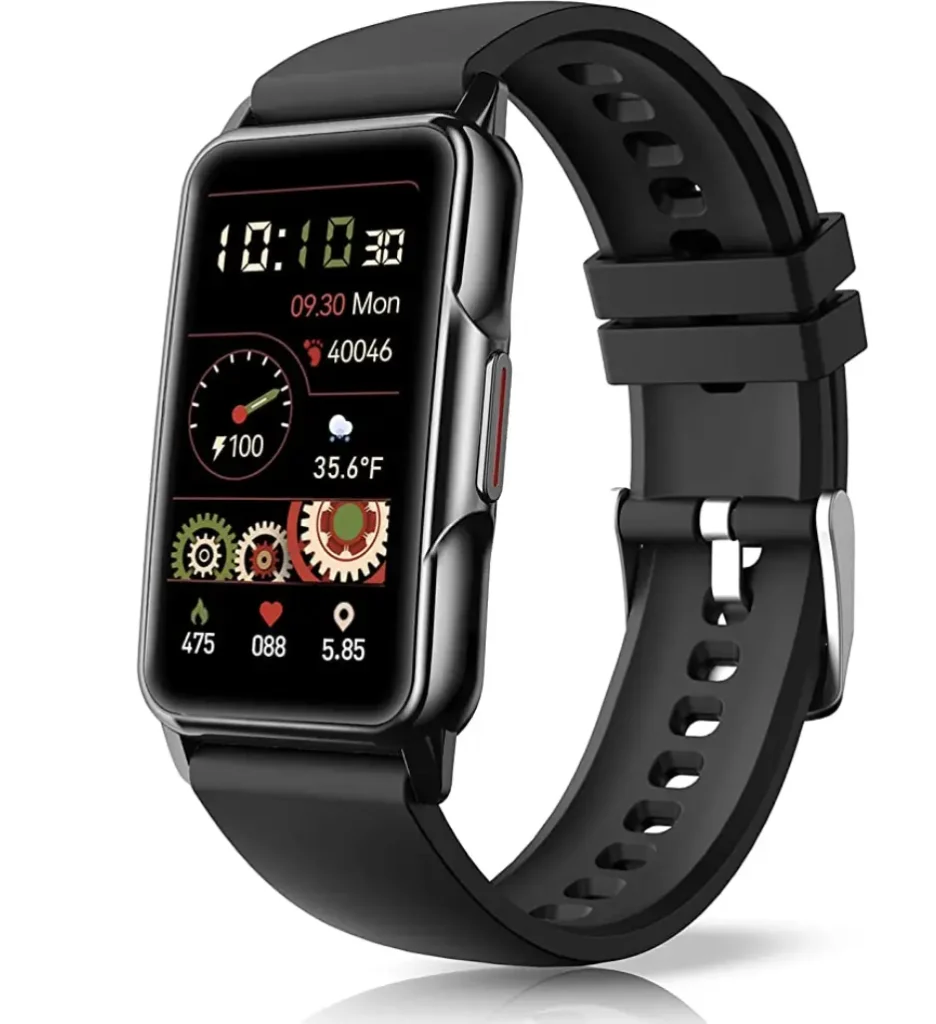 The Mindrose Smartwatch—which is on sale for $41, or $5 off with the on-page coupon—is an Amazon's Choice item, thanks to its health monitoring, fitness and sleep tracking abilities and long battery life of up to 10 days. It also features more than 100 sports and fitness modes, including running, climbing, cycling, swimming, tennis, dance and much more.
"Nice smart watch," raved an Amazon shopper. "Large screen with a custom face screen option. The different exercise modes are great. Like that it can take your blood pressure, along with your heart rate and oxygen level. The watch and the accompanying app are both user friendly. Can't go wrong with this smartwatch for your money." Buy it: Amazon
Kummel Fitness Tracker
Best Budget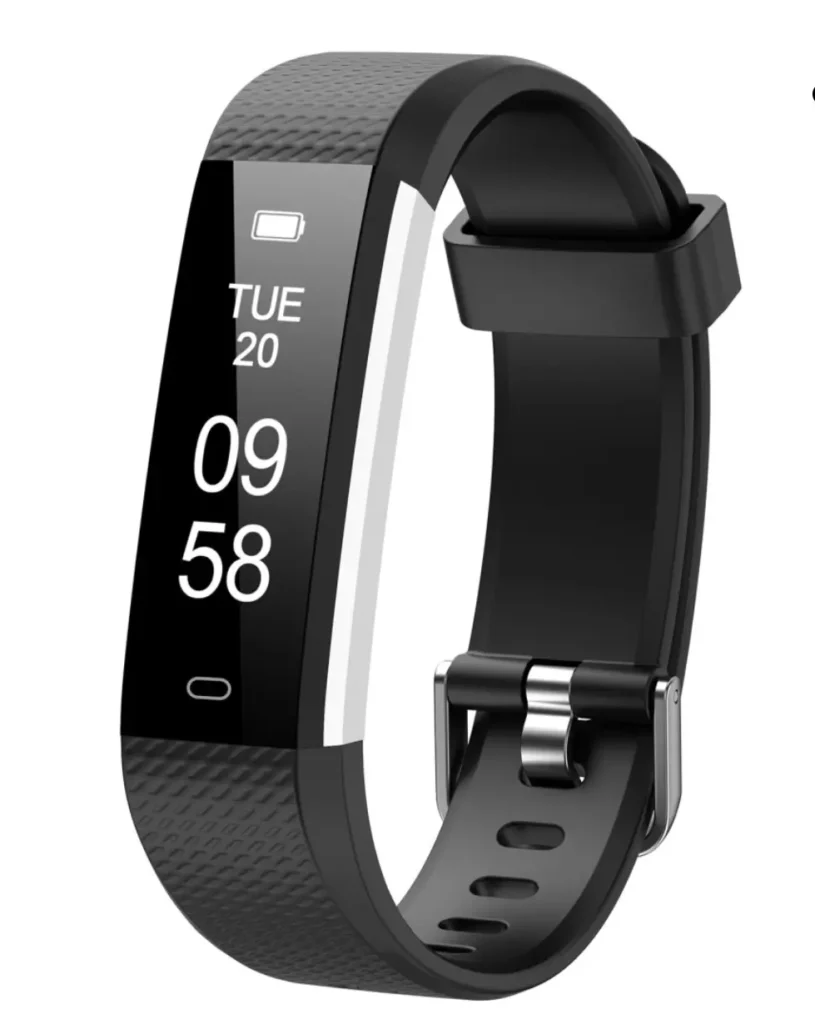 Looking for a wallet-friendly fitness tracker? The Kummel Fitness Tracker—which is on sale for $21, or $11 off, at Amazon—is an inexpensive option that will get the job done. However, don't let that low price fool you. This fitness watch is equipped with a step counter, sleep monitor, heart rate monitor and more, while its OLED touchscreen display is viewable in direct sunlight. It even offers up to seven days of battery per charge.
"This fitness tracker works as well or better than the Fitbit and Samsung trackers that I have had in the past at a fraction of the cost," shared a delighted shopper. "It is way more durable than the others as well. I had several high-end trackers that failed in just a few months but this one has been going strong for over seven months. The battery life is very impressive too."
The Kummel Fitness Tracker also comes in seven colors, such as black, blue, green, pink and more. Not bad for $21. Buy it: Amazon
GRV Fitness Tracker
Best for Kids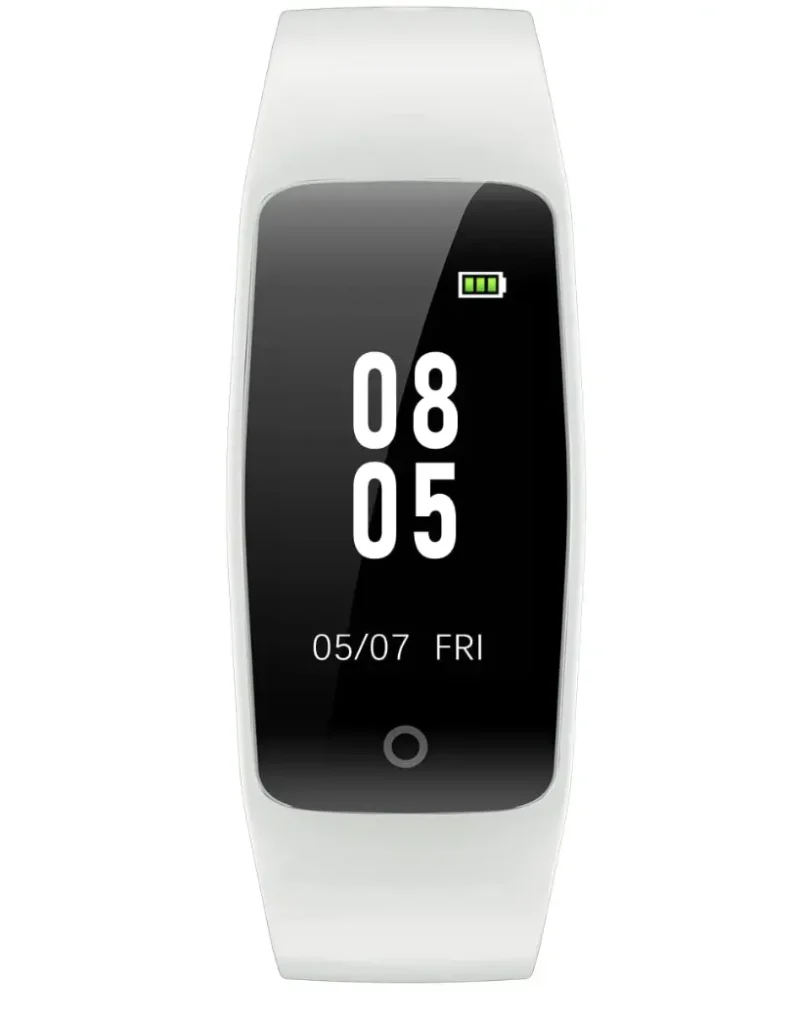 On sale for $24 (was $26), the GRV Fitness Tracker is a very good fitness watch for kids, thanks to its slim fit, simple controls and comfortable design for small wrists. It works without Bluetooth, so your kid can record steps, calories burned, distance and sleep time without a smartphone app. The tracker is also waterproof, so you don't have to worry about your kid dunking it in a swimming pool or bathtub.
"We love these watches for our kids! No phone needed but still works as a step counter and watch," shared a delighted Amazon shopper.
The fitness tracker comes in six fun colors, like blue, green, pink, black, and more. Buy it: Amazon