Wearable Tech Named Top Fitness Trend for 2023: Highlights from ACSM Report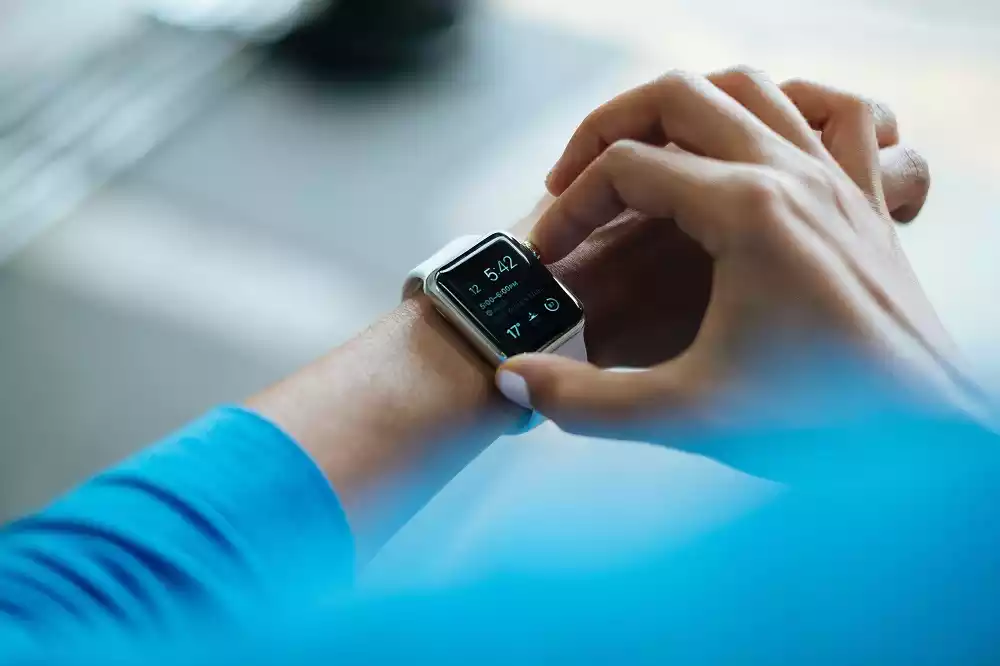 Fitness wearables are becoming more affordable, and data is being used in clinical decision making, according to The American College of Sports Medicine survey's lead author. The survey examines emerging trends in fitness.
The survey results are in, and health and fitness professionals predict that wearable technology will be the top fitness trend in 2023.
The American College of Sports Medicine (ACSM) released its findings in its January/February issue of ACSM's Health & Fitness Journal. The annual international survey says that technology continues to impact the fitness industry, with wearable tech as a leading trend.
"Wearables are certainly not going anywhere," said ACSM Past President Walter R. Thompson, Ph.D., FACSM, lead author of the survey. "Not only are these devices becoming more affordable, but wearable data is increasingly being used in clinical decision making so they are continuing to hold their appeal," he said.
The survey, now in its 17th year, assists the global health and fitness industry in making programming and business decisions. The most recent survey evaluated 42 potential trends, with the top 20 described in the report.
While wearable tech was named the number one fitness trend for 2023, here are some other highlights from ACSM's findings:
At-home gyms may start to collect dust, as people return to the gym
At-home fitness, which saw a significant increase during the pandemic, is now returning to pre-pandemic levels. According to the report, online fitness training was the top trend in 2021 but fell to ninth place in 2022. In 2023, online fitness fell to 21st place. This trend drop, according to ACSM, indicates that fitness enthusiasts have returned to in-person fitness and have neglected their home fitness routines in favor of returning to the gym. As Dr. Thompson noted of this year's survey, "The results could also very well be titled 'post-pandemic recovery impacts the fitness industry' or 'what happened to online training and home gyms?'"
Function Fitness has gyms returning to the basics
Fitness facilities have embraced strength training with free weights, which was ranked at the number two spot, with body weight training taking the third spot. Core and circuit training ranked at number eleven and twelve, respectively.
HIIT holds firm, despite the pandemic
In spite of the effects of the pandemic, the ACSM found that certain fitness trends have remained unchanged — like HIIT. Both in 2022 and 2023, high-intensity interval training has held steady at the number seven position on the list.
Fitness for the aging population sees a spike
Some fluctuations were seen in fitness programs aimed at older adults, the ACSM finds. These fluctuations were most likely caused by COVID-19 as well as the shift that saw some older populations enter retirement and turn towards fitness goals. This genre of fitness moved from the eleventh spot in 2022 to the fourth spot in 2023.
The full list of top 20 trends is available in the article "Worldwide Survey of Fitness Trends for 2023" and is available here.
Courtney Rehfeldt
Courtney Rehfeldt has worked in the broadcasting media industry since 2007 and has freelanced since 2012. Her work has been featured in Age of Awareness, Times Beacon Record, The New York Times, and she has an upcoming piece in Slate. She studied yoga & meditation under Beryl Bender Birch at The Hard & The Soft Yoga Institute. She enjoys hiking, being outdoors, and is an avid reader. Courtney has a BA in Media & Communications studies.