VR Fitness Has Superior Mood-Boosting Benefits, Study Finds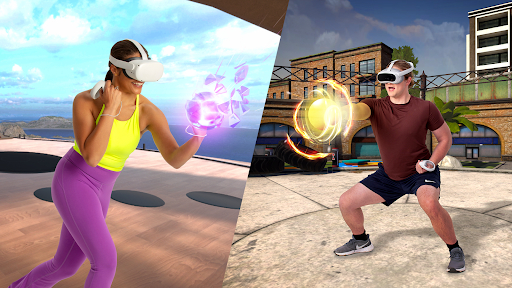 credit: FitXR
A new study appears to validate the positive psychological impacts of VR workouts compared to traditional exercise
With Mental Health Awareness Month in full swing, FitXR is spotlighting the positive impact of VR workouts on emotional states.
FitXR partnered with Dr. Brendon Stubbs, Ph.D., an exercise researcher, to complete a study comparing standard exercise with FitXR's immersive, total body VR workout. Stubbs revealed participants were more alert and happier after using FitXR, with 91% reporting an improvement in their emotional state versus traditional exercise.
The results are great news for FitXR, which is accessible on Meta Quest 2 and Pico XR, as well as the fitness VR industry as a whole. As FitXR notes, the advantages of physical exercise have long been studied over the years, but this latest study validates the positive psychological impacts of VR fitness.
Dr. Stubbs employed a randomized controlled trial consisting of 83 adults who had never tried VR fitness before. Setting out to compare the differences in perceived exertion, mental health and enjoyment between FitXR and standard exercise, Dr. Stubbs discovered that not only did 19% enjoy themselves more while using FitXR, but 13% burned more energy (Kcal) and 18% felt they were working harder.
"Only through this randomized, clinical trial is it possible to determine the true benefits of VR fitness, and FitXR can unequivocally say that their product works to improve physical and mental health," Dr. Stubbs said. "This bold step is a seismic shift for the massively expanding VR fitness field and clearly differentiates FitXR as being evidence-backed leaders in the space."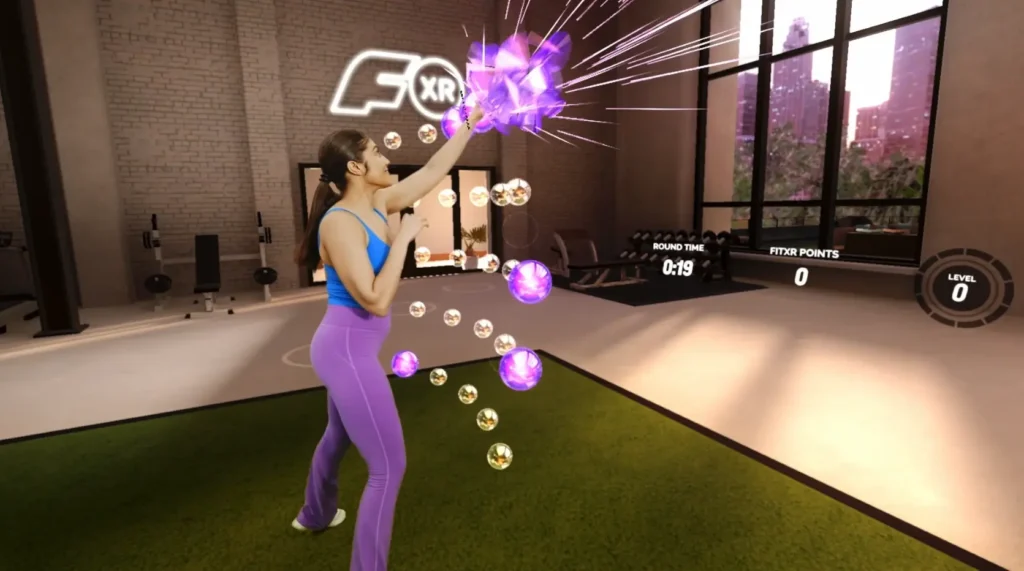 While feeling good after a workout is always beneficial, consistent exercise may offer even more advantages, such as preventing serious mood disorders like depression.
Dr. Stubbs, who led a research team at King's College London, found that even ten minutes of daily movement is effective for mental health and that those who engage in high levels of physical activity were 15 to 16 percent less likely to develop depression in the future compared to those less-active.
"The focus of our research is on how exercise and physical activity (make) a person feel," Dr. Stubbs said. "It has been proven that daily movement can help build up resistance, reduce the risk of developing adverse mental well-being and even mental health conditions. That's why an accessible and habit-forming workout like FitXR is a great solution."
The VR Fitness Boom
The accessibility and enjoyment of VR workouts gives them widespread appeal, especially among those who are more fitness-reluctant. Meta is all in on VR fitness, looking to lure in the 80% of Americans who don't exercise regularly with fun, captivating games and fitness workouts. The Mark Zuckerberg-led tech titan even battled the FTC in order to acquire Within, a popular VR platform, and is adding Xponential's popular boutique fitness brands to its Meta Quest 3 headset.
By all accounts, being able to convert the sizable population of "fitness un-enthusiasts" through VR seems possible, which is likely why Meta is on board.
In a recent interview with Athletech News, FitXR founder and CEO, Sam Cole, a former rugby player-turned-entrepreneur, explained that many of the platform's enthusiasts were once conditioned to believe that exercise just wasn't in the cards for them. However, after joining the FitXR platform, they were hooked.
"For those customers, I think this is where we really start to see the impact of the power of immersive fitness," Cole told ATN. "Many of our customers tell us they never found exercise engaging until they tried FitXR and were able to transport themselves into a virtual world in which the experience feels so fun and engaging that they start to realize that they can exercise."
FitXR also recently partnered with Zumba to bring its high-energy dance experience to the platform next month. The dance fitness leader will offer 32 classes on FitXR, featuring a mixed-reality version in addition to VR.
Courtney Rehfeldt
Courtney Rehfeldt has worked in the broadcasting media industry since 2007 and has freelanced since 2012. Her work has been featured in Age of Awareness, Times Beacon Record, The New York Times, and she has an upcoming piece in Slate. She studied yoga & meditation under Beryl Bender Birch at The Hard & The Soft Yoga Institute. She enjoys hiking, being outdoors, and is an avid reader. Courtney has a BA in Media & Communications studies.