Science of Sport Combines Education & Fitness To Teach Kids About STEM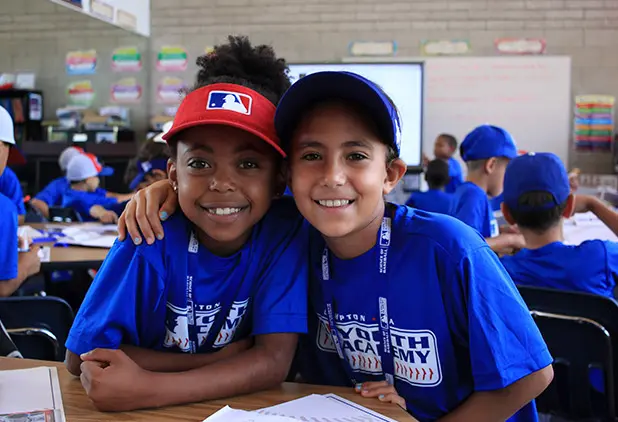 credit: Science of Sport
The organization has partnered with the Arizona Diamondbacks, Los Angeles Dodgers, Memphis Grizzlies and Chicago Cubs
Science of Sport is an organization that makes STEM (science, technology, engineering and math) education relevant and exciting to young learners by using the power of athletics. By using hands-on sports examples to inspire lifelong educational and social-emotional skills, Science of Sport has impacted the lives of around 600,000 children. 
The organization has partnered with major league sports teams like the Arizona Diamondbacks, Los Angeles Dodgers, Colorado Rapids, Memphis Grizzlies and Chicago Cubs to teach hundreds of thousands of kids about STEM. Science of Sport provides after-school programs, curriculum development field trips, school visits, summer camps, and teacher workouts, and is a donor-backed organization. 
"We have seen the number of kids playing sports has dropped exponentially, and their academic test scores are at the lowest they've been in years, so giving kids an opportunity to get active and learn about new sports and grow intellectually is a no-brainer," Daren Heaton, Science of Sport's executive director, told Athletech News about the importance of combining education and fitness for young learners.
"We aim to implement the most comprehensive and engaging K-12 STEM programs in schools across the country and serve as an optimal method of fan development in all major sports. Being able to exercise both your mind and body empowers kids," Heaton added. "They can learn new things about themselves when given these opportunities." 
The rise of social media has been challenging for young learners and athletes. Kids spend more time in front of screens than ever before. Science of Sport provides teachers with new methods to capture kids' attention.
"This helps make the content interesting and gives kids an outlet to learn in a different method that helps them resonate more with the information," Heaton said. "It keeps the learning fun and interactive while also providing an outlet to be active."