Pvolve Inks Franchise Deal in Austin, Expands in NYC
credit: Pvolve
The functional fitness brand continues to grow across the U.S. and beyond as it plans to open many new franchise locations
Pvolve, which has had a stellar year with A-lister Jennifer Aniston headlining its science-led functional fitness brand, is now bringing four franchise studio locations to Austin, Texas.
It's the omnichannel fitness company's first time entering the Austin market. It's doing so with the assistance of local entrepreneur Marci Bain and her three daughters.
The first Pvolve Austin studio is expected to open in The Domain area next fall.
"As I've gotten older, I've been on the lookout for fitness modalities that can simultaneously increase my mobility, offer me the workout results I'm used to seeing, and that I can keep up with as time goes on," Bain said.
She said these three points are what also compelled her daughters to join in on the Pvolve movement.
"We know it will resonate with many members of the Austin community," Bain said. "With the opening of these studios, we can support our neighborhood by providing a fitness method that sculpts, strengthens, and restores the body."
Julie Cartwright, Pvolve's president, is eager to welcome the Bain family into the Pvolve franchise.
"They share in our mission to inspire members to form a deeper, more powerful connection with their bodies; a connection that helps them to live longer, healthier lives," Cartwright said,
As the Bain family lays the groundwork for Pvolve's presence in Texas, the functional fitness brand is also headed to New York City's Upper East Side, expanding on its "hometown footprint." Behind the Upper East Side franchise agreement are four Pvolve devotees who teamed to bring their favorite fitness franchise to the area, hoping to expand further throughout the five boroughs in time.
The Aniston Effect
It was after Aniston signed on as the fitness brand's marketing and programming advisor and as the face of its ad campaigns in June that the already popular Pvolve soared to new heights. As one of the world's most recognized celebrities, the former "Friends" star led the brand to a staggering 650% increase in branded search and a 125% increase in franchise inquiries.
The functional fitness franchise brand now aims to open 250 studios by 2025 across the U.S., U.K. and Canada and recently launched its first studio in Nashville, Tennessee, in the Gulch neighborhood.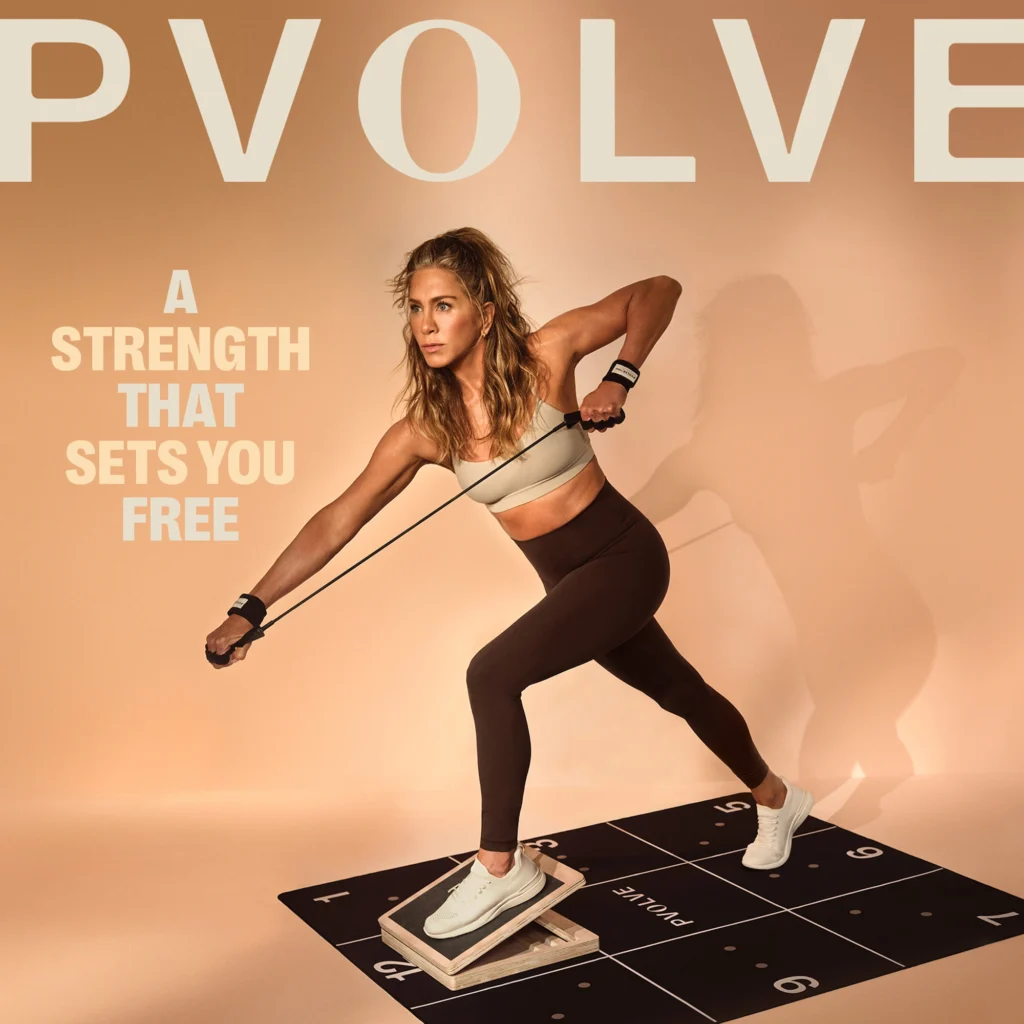 Pvolve kicked off its major expansion plans with its first-ever franchise studio earlier this year in San Diego before opening the doors to a second studio in Carlsbad, California.
Other Pvolve locations slated to open in 2024 include Algonquin, Illinois; Arlington, Virginia; Atlanta, Georgia; Columbia, South Carolina; Denver, Colorado; Encinitas, California; Fort Worth, Texas; Franklin, Tennessee; Greenwich, Connecticut; Phoenix, Arizona; Salt Lake City, Utah; Santa Monica, California; Scottsdale, Arizona; Upper Saddle River, New Jersey and Westchester County, New York.
In Canada, Pvolve has a location in Calgary now in pre-sale.
Courtney Rehfeldt
Courtney Rehfeldt has worked in the broadcasting media industry since 2007 and has freelanced since 2012. Her work has been featured in Age of Awareness, Times Beacon Record, The New York Times, and she has an upcoming piece in Slate. She studied yoga & meditation under Beryl Bender Birch at The Hard & The Soft Yoga Institute. She enjoys hiking, being outdoors, and is an avid reader. Courtney has a BA in Media & Communications studies.