Peloton Precor to Let Home Fitness Firm Produce in US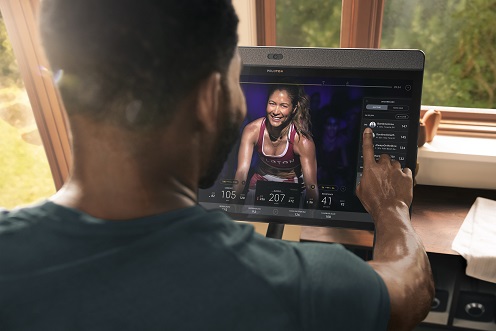 Peloton stock increased by 15 percent after the news that the red-hot stationary bike maker has agreed to purchase Seattle-based Precor, a manufacturer of commercial cardio and weight machines, to help make its products in the U.S.
Peloton has agreed to acquire Precor, a 40-year-old Seattle-based manufacturer of commercial cardio and weight machines, a step that could establish its U.S. manufacturing capacity, helping to ease a difficulty to meet demand that has impeded Peloton since the COVID-19 pandemic instigated a surge in the popularity of its internet-connected stationary bikes.
Investors seemed stoked by the decision, raising Peloton's stock by as much as 15 percent on Tuesday.
Peloton agreed to pay $420 million in cash to buy Precor, from the Finnish company Amer Sports. After the sale closes next year, Precor will act as a division of Peloton.
With the Peloton's purchase of Precor comes 625,000 square feet of manufacturing capacity in Washington and North Carolina. According to a company press release, Peloton will control the entire production process at these facilities, from design to shipments.
Peloton's existing manufacturing network consists of third-party manufacturers in Taiwan. This has proven insufficient for the company's skyrocketing fortunes. As fitness buffs lost access to or comfort with the gym during the pandemic, its sleek bikes — with sleeker streaming classes — have become status symbols and hot items.
The company's revenue has also tripled, from $758 million in the last financial quarter to $228 million in the last quarter within the pre-COVID norm.
The company had pioneered the idea of streaming fitness classes with a cast of instructors who had star power among its user base. In 2020 — right in time — the company began selling treadmills and offering subscriptions to fitness classes for those without one of its high-end machines.
Meanwhile, CEO John Foley has said that manufacturing capacity has prevented the company from launching some new products. Even Peloton's last shareholder newsletter alluded to possible difficulty sustaining growth as shipping delays might make consumers irritated and send them to some of the other manufactures, who have been trying to edge into Peloton's turf.
Peloton Precor will also add nearly a hundred research and development employees with experience in fitness equipment to Peloton's roster who can assist in the launch of new products.
Precor has longstanding ties to gyms, hotels and other places that offer exercise bikes to share, which could also help Peloton ease into that market.
Even though the manufacturing issues have caused some anxiety among Peloton's executives and investors, they are a nuance in an overall trend that shows Peloton skyrocketing. Its stocks have increased in value by 450 percent this year.
Nick Keppler
Nick Keppler is a freelance journalist, writer and editor. He enjoys writing the difficult stories, the ones that make him pore over studies, talk about subjects that make people uncomfortable, and explain concepts that have taken years to develop. Nick has written extensively about psychology, healthcare, and public policy for national publications and for those locally- based in Pittsburgh. In addition to Athletech News, Nick has written for The Washington Post, The Daily Beast, Vice, Slate, Reuters, CityLab, Men's Health, The Gizmodo Media Group, The Financial Times, Mental Floss, The Village Voice and AlterNet. His journalistic heroes include Jon Ronson, Jon Krakauer and Norah Vincent.