Opinion: Jay-Z LIT Method, New SoulCycle CEO, Mark Wahlberg-Power Plate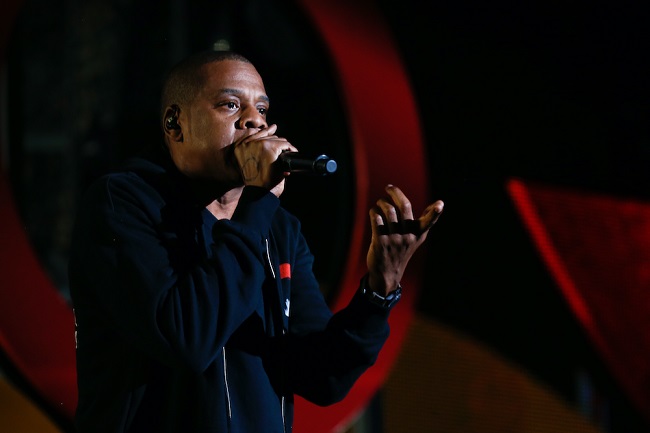 Athletech News was created with one goal, to apprise our readers with relevant content that will help inform their business decisions. We strive to aggregate the latest trends and happenings on all things fitness related. Below is what our team at Athletech flagged as this week's most interesting reads in the world of fitness, tech and mental health.
This about-to-be past week was another interesting one in the fitness world as it saw Jay-Z investing in LIT Method, SoulCycle's new CEO looking to mend company stigma, Mark Wahlberg joining Power Plate as stakeholder and brand ambassador and researchers finding mental health app marketplace is a mess.
Jay-Z Invests in Fitness Company for Home Workouts
Business | Fox Business | Apr. 28, 2021
Athletech's Take: 
Jay-Z, the American rapper, songwriter, record executive, businessman and record producer, is pouring additional capital into the fitness industry to grow his portfolio and expand his personal brand. The latest Jay-Z investment in LIT Method expands his business holdings which also include entertainment group Roc Nation, streaming service Tidal, D'Usse and new cannabis brand Monogram. Jay-Z previously invested in the at-home climbing machine CLMBR, while his wife and fellow music icon, Beyonce, partnered with Peloton. The latest Jay-Z investment, LIT Method, launched in May of 2020, is a water-powered rower built for at-home strength training. The machine can also be used with other equipment such as resistance bands. Users can affix their own tablet to the rower to watch live and on-demand workouts that span strength training, cardio, pilates, barre, and physical therapy. 
---
SoulCycle's New CEO Looks to Mend the Company's Culture and Compete with At-home Fitness Rivals Like Peloton
Business | CNBC | Apr. 28, 2021

Athletech's Take:
It has definitely been a series of ups and downs for SoulCycle over the last year. The boutique fitness company which celebrated its 15th anniversary earlier this week has had its fair share of challenges beyond the impacts of Covid-19. Just last November, multiple SoulCycle riders and staff alleged the company allowed toxic behavior, which included sexual harassment and anti-gay and racial discrimination, according to reports by Business Insider. According to the article, accusations included discrimination against a pregnant woman, fat-shaming employees and sleeping with riders. Newly appointed SoulCycle CEO Evelyn Webster, who joined the company in December, is working aggressively to change any negative stigmas associated with the brand as well as help the company compete against the rising host of at-home fitness companies like Peloton. Initiatives like outdoor pop-up studios and the launch of their at-home bike all are part of the strategy to help them keep pace with the growing competition. While there are still many challenges ahead for the company, their loyal community might be their ticket to success.
---
Mark Wahlberg Joins Power Plate As Key Stakeholder & Brand Ambassador
Business | PR Newswire | Apr. 28, 2021

Athletech's Take:
Power Plate, the global leaders in whole body vibration training equipment and programming, announced that film star Mark Wahlberg has officially joined the company as both an investor in parent company, Performance Health Systems, and as brand ambassador for Power Plate. The press release states that not only is Wahlberg one the most fitness-oriented of Hollywood's A-list leading men, he has also been a steadfast Power Plate user for the past 15 years. Wahlberg claims that vibration training continues to play a central role in his ongoing personal training and wellness-focused lifestyle. Power Plate is one more addition to his investment portfolio which includes other fitness-oriented brands and ventures such as F45, a rapidly growing franchise of gyms focused on small-group functional training programs, Performance-Inspired, a provider of all-natural nutritional products and Municipal sport utility gear.
---
The Mental Health App Marketplace is a Mess Researchers Find
Mental Health | Mad in America | Apr. 24, 2021

Athletech's Take: 
With the rise of mental health apps comes the complex reality of adhering to privacy and other legal regulations. Harvard psychiatrists have performed a comprehensive analysis of the mental health apps marketplace and found considerable misinformation. Accurate and comprehensive descriptions, warnings, and quality control are features one might expect from a marketplace, yet application aggregators offer tens of thousands of mental health apps with practically no medical or legal oversight. How are patients, healthcare providers, and policymakers supposed to decide which apps to select, recommend, and fund in a marketplace characterized by false advertising, paid reviews, unsubstantiated claims, and the rapid emergence of apps? The MIND database was thus created to make information transparent and to provide an accessible space where any interested users can filter to the appropriate apps and understand  their questions on offerings, quality and features.
---