Nike is the Top Sportswear Brand of Choice in USA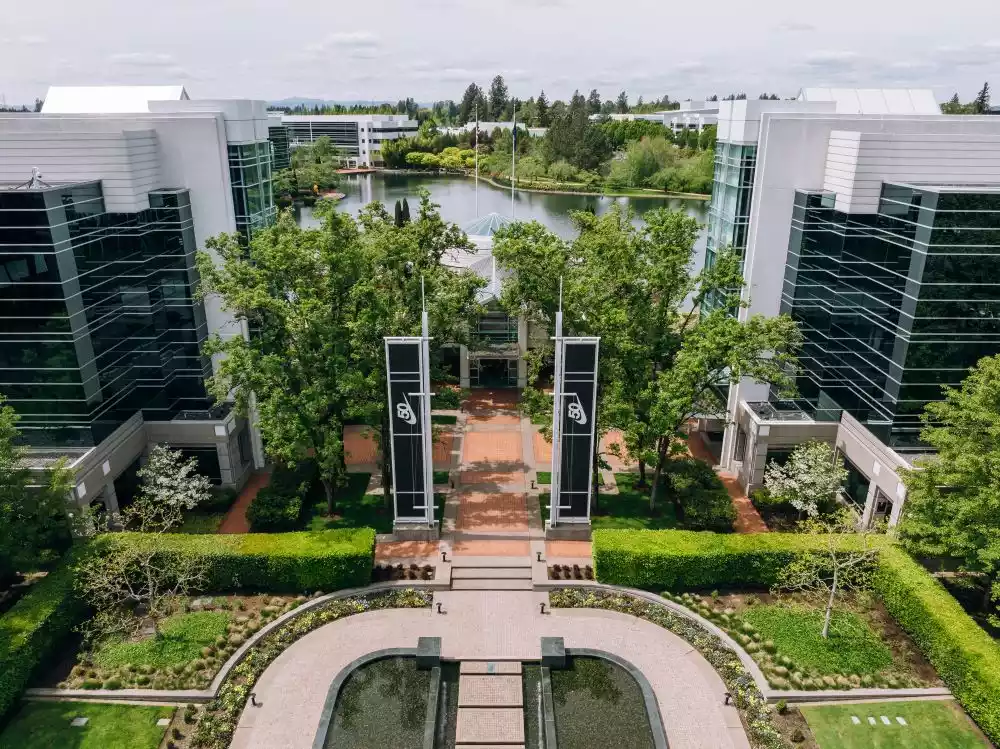 Candace Cordelia Smith
Candace Cordelia is a Pennsylvania-based journalist and on-camera broadcaster/host, with…
A study conducted by Rakuten to find the most popular sportswear brands in USA reveals Nike as the number one pick, followed by other recognizable brand names in the athletic apparel space
It looks as though more people are taking Nike's famous motto, "Just Do It," to heart… and their wallet when it comes to buying the brand's apparel. According to study findings from financial technology corporation Rakuten, the sportswear company remains most popular among its peers in the United States. Using Google search numbers, Rakuten discovered the average monthly search for Nike polled in at 6,650,000. In addition, the corporation was found most favored in the state of Utah.
Following Nike at the number two spot is athletic apparel retailer Lululemon, gaining 5,730,000 average monthly searches on Google, and Adidas at number three (2,550,000 average monthly Google searches). Minnesotans are big advocates of Lululemon, while New Yorkers can't get enough of Adidas.
The number four and number five rankings of Rakuten's study go to New Balance (1,640,000 average monthly Google searches) and Under Armour (1,150,000 average monthly Google Searches), respectively. Interestingly enough, the state with a significant interest in both brands is Maryland.
In a deeper look at Google trends from state-to-state, Rakuten noted the state with the most interest in sportswear overall is New York, followed by Mississippi and Kansas. The states with the "least interest" in sportswear are New Mexico, Montana, and Vermont.
Rakuten's sportswear popularity study was conducted within the past 12 months. Widely known for providing cash-back services and coupons for members, Rakuten has many stores on its platform including Nike, Lululemon, Walmart, Target, and Ulta Beauty.
Here is Rakuten's complete list of the top ten most popular sportswear brands in USA, along with each one's average monthly search Google numbers and most interested states:
Nike (6,650,000; Utah)
Lululemon (5,730,000; Minnesota)
Adidas (2,550,000; New York)
New Balance (1,640,000; Maryland)
Under Armour (1,150,000; Maryland)
Athleta (1,050,000; Minnesota)
Converse (1,010,000; Wyoming)
Patagonia (937,000; Vermont)
Gymshark (902,000; North Dakota)
Fabletics (882,000; Utah)
Candace Cordelia Smith
Candace Cordelia is a Pennsylvania-based journalist and on-camera broadcaster/host, with a reporting background in wrestling, entertainment, and lifestyle. Her reporting work has been featured on websites and in publications such as Bustle, Pro Wrestling Illustrated, New York Daily News, am New York, ABC News, Yahoo!, Good Morning America, Madame Noire, Sister 2 Sister, etonline.com, Diva Dirt and The Everyday Fan. Her favorite workout influencers include Chloe Ting, Cassey Ho, Pamela Reif and Mary Braun. She still can't stand burpees and Rebbl Dark Chocolate Immunity Elixir is one of her favorite post-workout protein sips. You can follow Candace on Twitter @CandaceCordelia and on Instagram @thatgirlcandace16.