Nike To Open Group Fitness Studios in LA, Other Locations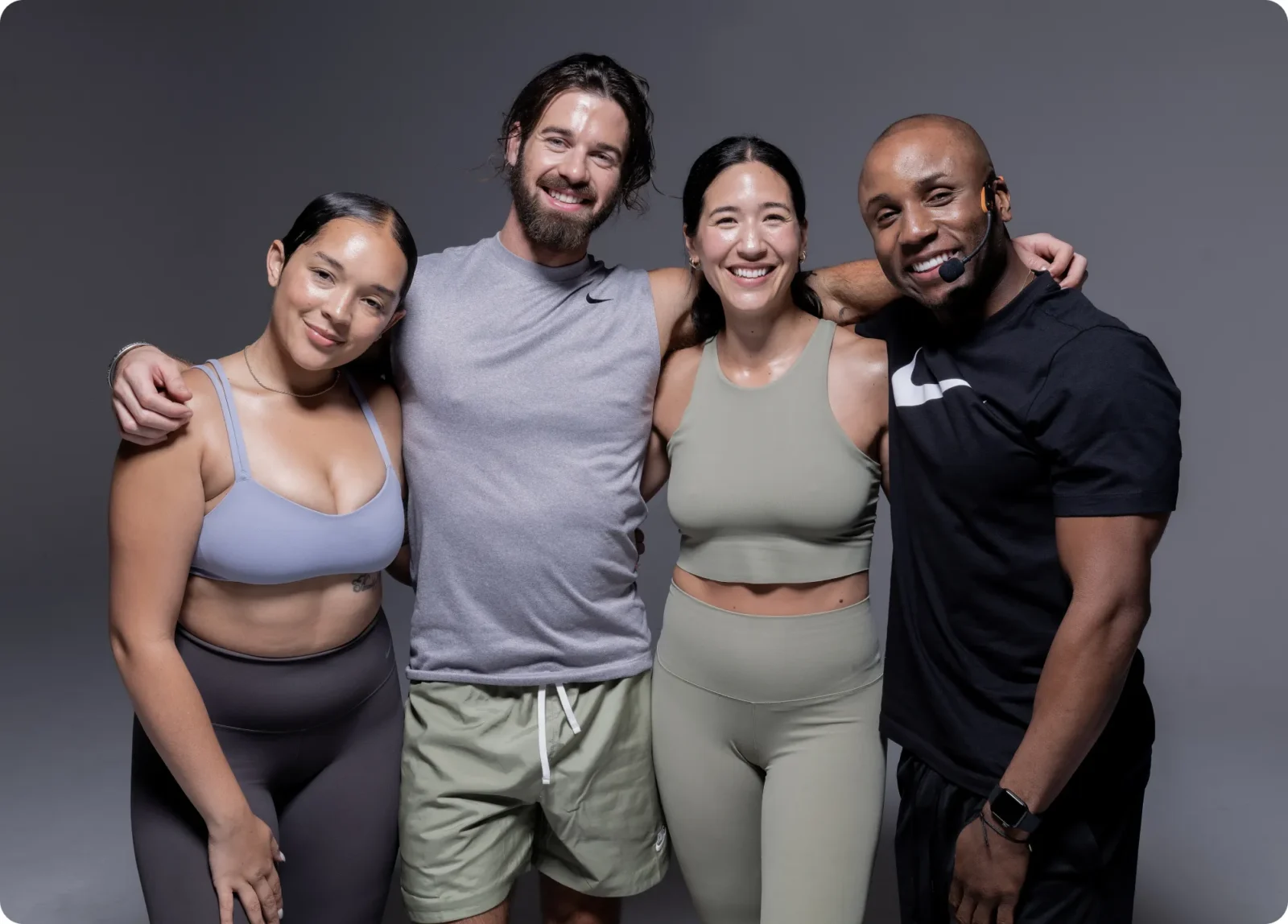 credit: Nike
The first Nike Studio will open this year in West Hollywood, with additional locations planned in LA and other parts of the U.S.
Nike is capitalizing on the growing boutique and group fitness trend, announcing the opening of Nike Studios.
In partnership with FitLab, Nike Studios will offer a network of boutique fitness studios, including Nike Training Studios and Nike Running Studios, offering functional training and endurance workouts.
The first Nike Studios location will open this year on Santa Monica Blvd. in West Hollywood, with additional locations slated to open in the LA area and in other parts of the U.S. A second location on Nike's website lists a Newport Beach location in Costa Mesa, Calif.
According to Nike, the company plans to evaluate locations with opportunities to connect with consumers through premium services, experiences and products.
The Nike Training and Running Studios workouts are designed for members to go at their own pace, inclusive of all fitness levels and offer workout schedules rotating through three workout types: Impactor, Ignition and Inferno. Impactor features dynamic exercises, including the deadlift and bench press, while Ignition offers squats and lunges. Inferno includes conditioning and core-focused programming. Every class uses a mix of weights, sandbags, kettlebells, sleds and plyometrics with periodized training blocks to hit fitness goals efficiently.  
The new concept will also use a digital app for at-home fitness and feature fun and motivating social fitness events, so members can forge a sense of community.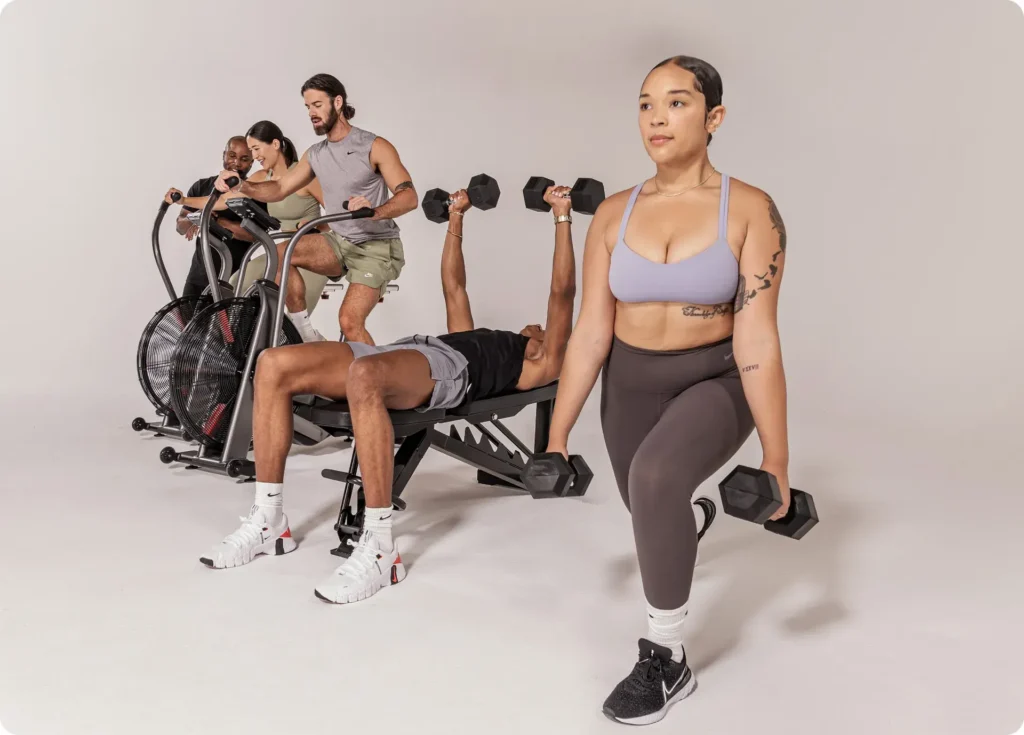 Earlier this year, FitLab introduced Jared LaMantia as its new CMO and Beth Gold as its director of talent, additions meant to bolster the fit tech company's next growth phase. FitLab has been actively recruiting certified group fitness instructors for a location in Costa Mesa. The search for applicants was shared on LinkedIn by FitLab's co-founder and co-CEO Brian Kirkbride three months ago, and his post may have alluded to the Nike Studios x FitLab collaboration, as Nike Studios has a location planned for Costa Mesa.
"We have to keep it a secret for now, so you have to talk to Beth Gold to hear what it is – but so worth it. Will be the biggest news in fitness," he wrote.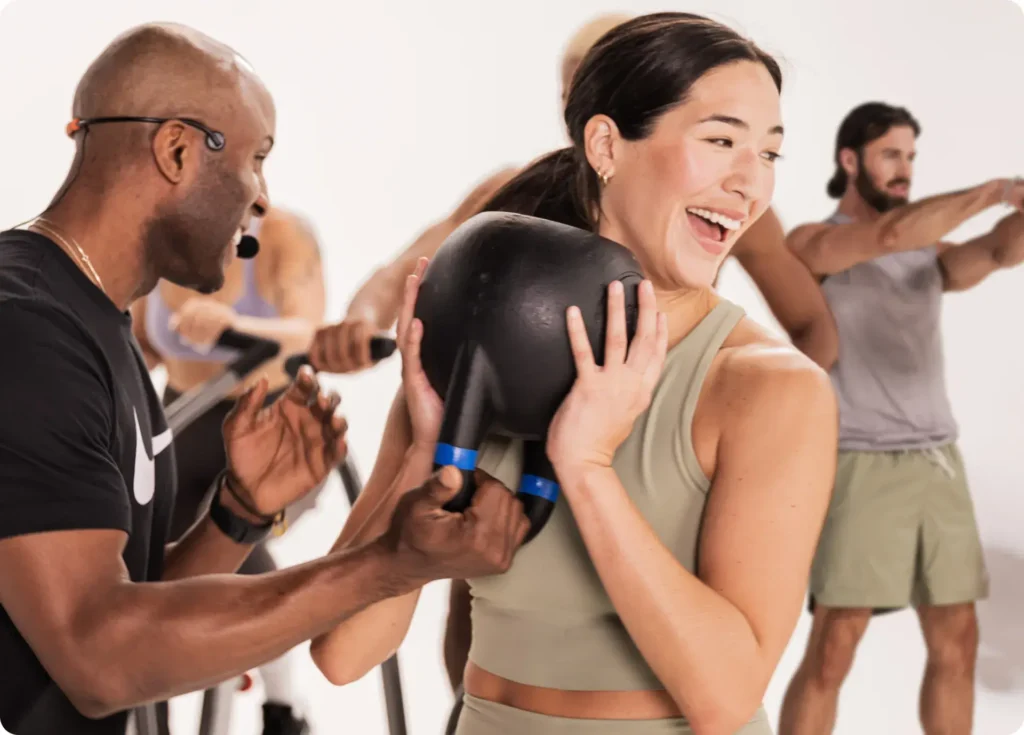 Nike Studios is offering a founding member special for $49, which will lock in unlimited workouts at $99 a month. Founding members will also receive a special bundle package that includes a home studio t-shirt, a $25 Nike gift card, a drawstring bag and a water bottle. Membership options include drop-in classes and unlimited monthly workouts with tiered pricing based on location.
The opening of Nike Studios comes as the Swoosh continues its push into fitness and wellness. In June, Nike announced the Well Collective, an initiative inspired by the insights of women but designed to support the wellness journey of everyone. As part of the Well Collective launch, Nike said it would be hiring 1,000 global fitness trainers to lend expertise in creating holistic fitness content.
Courtney Rehfeldt
Courtney Rehfeldt has worked in the broadcasting media industry since 2007 and has freelanced since 2012. Her work has been featured in Age of Awareness, Times Beacon Record, The New York Times, and she has an upcoming piece in Slate. She studied yoga & meditation under Beryl Bender Birch at The Hard & The Soft Yoga Institute. She enjoys hiking, being outdoors, and is an avid reader. Courtney has a BA in Media & Communications studies.