Hyperice Adds Heat Therapy to Hypervolt Line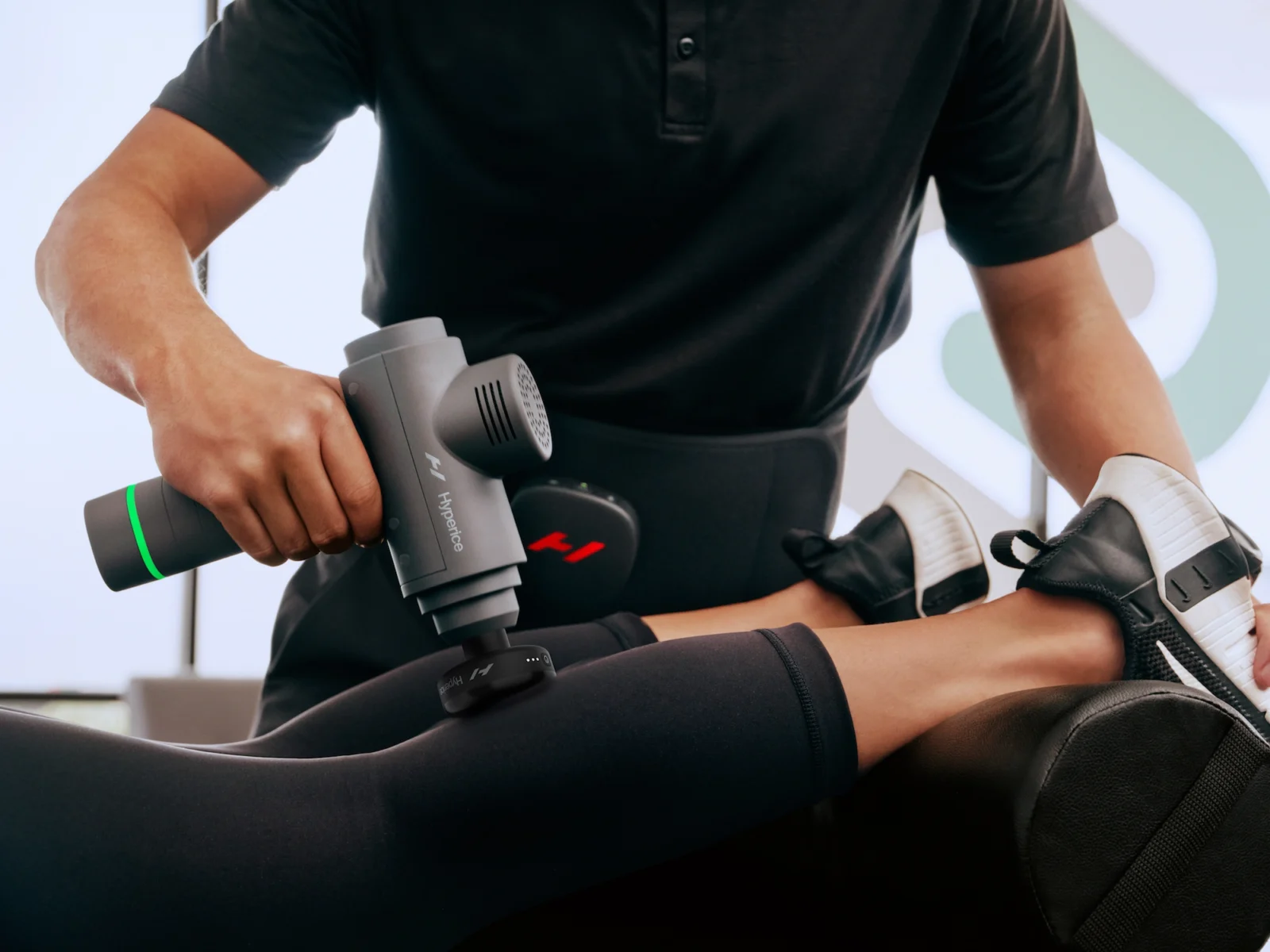 credit: Hyperice
With the new heated head attachment from Hyperice, athletes and everyday people alike can add heat to their percussion routines
Hyperice has turned up the heat on recovery and muscle relief with the launch of a groundbreaking heated head attachment for its Hypervolt percussion massage guns.
The attachment combines the therapeutic benefits of heat with the power of percussion massage, bringing warm-up and recovery to new heights. The attachment is compatible with all current and previous Hypervolt models.
"The heated head attachment represents an exciting new advancement in recovery technology," said Jim Huether, CEO of Hyperice. "By combining heat with our full line of Hypervolt percussion massage devices, we aim to more effectively address muscle tension, stiffness, and discomfort."
"The combination of heat and massage just feels amazing for the end consumer," Huether added. "This technology really does take the massage gun experience to all new levels."
The Heated Head Attachment boasts three heat settings, ranging from 109°F/43°C to 120°F/49°C, ensuring a customized experience for users. It has a battery life of up to 75 minutes on the highest settings and USB-C charging. The attachment addresses muscle tension, stiffness and discomfort while promoting relaxation and reducing muscle soreness. It also helps enhance blood flow to improve muscle tissue.
Erling Haaland, a Hyperice athlete-investor and English Premier League single-season record goalscorer, expressed his appreciation for the new product.
"Hyperice's Heated Head Attachment is transforming the way I prepare for training and matches," Haaland said. "By combining heat application with the Hypervolt massage gun, it's reimagining my physical preparedness."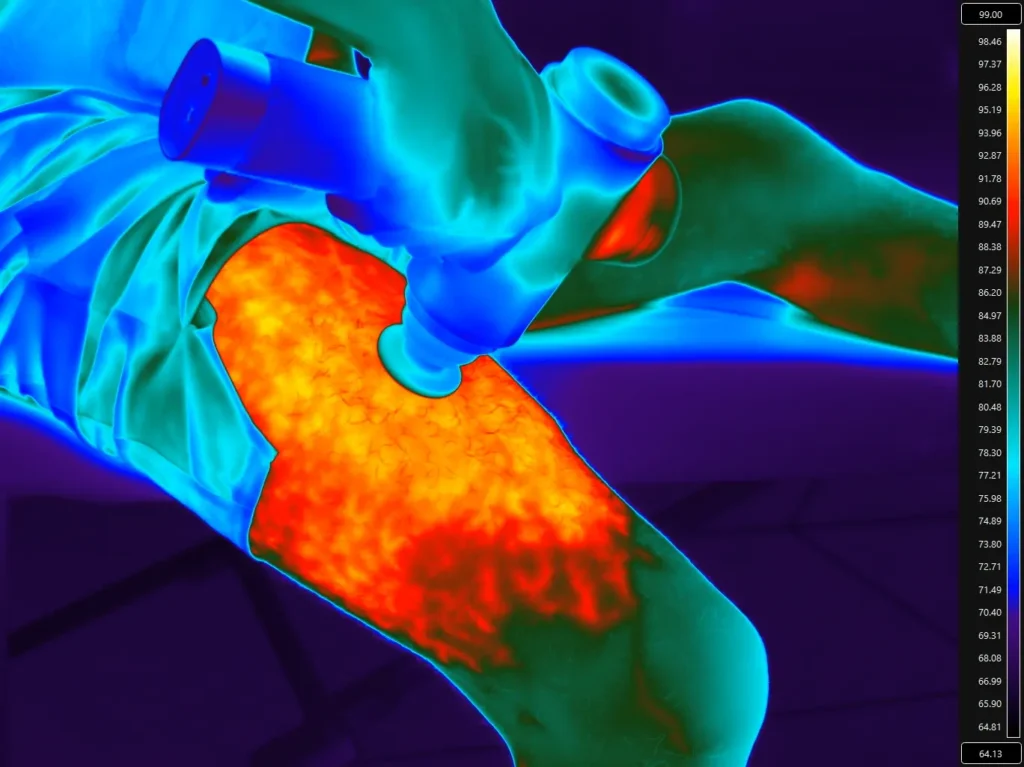 Huether recently spoke with Athletech News, sharing that the company leverages its relationships with top sports leagues, teams and athletes into product innovations. Athlete investors, including high-profile figures like Patrick Mahomes and Haaland, contribute to product development by providing valuable insights and feedback. Additionally, Hyperice's unique access to training rooms and physio experts through those relationships enables the company to stay ahead in product development, ultimately translating athlete learnings into innovative solutions that benefit both professional athletes and everyday consumers.
Hyperice is not only introducing groundbreaking products, it's also aiming to educate users on how to optimize their wellness, warm-up, and recovery routines. The company has launched an innovative educational content series, hosted on YouTube and the Hyperice App. Wellness and performance experts including Joe Holder, Betina Gozo, Alex Piccirilli, and Jeremy Walton share their insights and user-friendly guidance, helping individuals unlock their full potential and improve their daily activities' quality.
The Heated Head Attachment is available for $59, and the entire Hypervolt line now includes sleek matte black versions for the Hypervolt 2 and Hypervolt Go 2.