Here's What Google's Crystal Ball Predicts for Peloton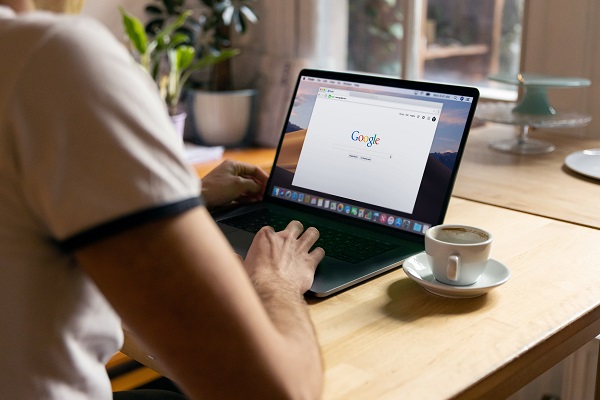 After a whirlwind 2021, will Google's search trends data predict a positive 2022 for Peloton?
Google search trends data can be quite revealing, and, according to Aaron Kessler, Peloton's outlook may continue to be cloudy. Kessler, Raymond James analyst, stopped by "Squawk on the Street" and discussed how the "stay-at-home" stock is looking according to Google Search Trends data.
It's no secret that Peloton, once at the top of the at-home fitness game, has had a troublesome time, with its shares losing around 75% of its value in 2021. According to Bloomberg, Google's data has been linked to Peloton's hardware sales. The search trends data shows that demand for Peloton is continuing to decline, says Kessler.
In Kessler's interview on "Squawk on the Street," he notes that there is less interest right now in at-home fitness, but he still "likes the long-term trends in at-home fitness." When it comes to Peloton, Kessler says the company was at one time experiencing high demand and low supply. Now, Peloton has the reverse situation, which has led to a gloomy vibe and a hiring freeze. One positive note is that Peloton has overcome its supply issues, and has unveiled Peloton Boxing, and introduced its first connected strength device, Peloton Guide.
According to surveys that Kessler has seen, fitness consumers are looking to get out of the house and back to the gym. Kessler suggests that Peloton may explore an offline strategy as a possible growth area over the longer term, like Equinox. If Peloton adopted a similar model, where a gym membership exists in addition to a digital membership, it could help Peloton "cement their brand," says Kessler.
When it comes to the possibility of an acquisition, Kessler indicates that Peloton could be acquired (or in a position to acquire) in the future. The Raymond James analyst suspects that there will be some consolidation within the at-home fitness space over the next year or two.
Kessler acknowledges that Peloton has been exploring a rower machine, which would make it compete against the likes of Hydrow, and says that consumers may see a "Tonal-like" product from the interactive fitness company.
While Kessler says many are excited to return to the gym, there is still some interest in at-home fitness equipment. Johan Moreno, a contributing writer for Forbes, used Google Trends to search interest data over two years. Moreno says that while Peloton may have hit a slump, there is a growing interest for fitness brands like Tonal, Hydrow, and Ergatta.
Another sign of Peloton's decline has been used bikes popping up for sale on platforms like Facebook Marketplace. Yahoo Finance Live's Brian Sozzi says that Peloton intended to launch its own marketplace for people to trade in their bikes but that it hasn't come to fruition yet. "I think what you are seeing now is a lot of Peloton bikes and overall equipment be found on eBay as people try to sell these bikes, whether that's because they want to go back to the gym or they just don't want to use these products anymore or perhaps they want the newer Peloton bike, that is unclear," Sozzi says.
Peloton wrapped up a wild December with a Taylor Swift collaboration, its final Artist Series of the year.
Courtney Rehfeldt
Courtney Rehfeldt has worked in the broadcasting media industry since 2007 and has freelanced since 2012. Her work has been featured in Age of Awareness, Times Beacon Record, The New York Times, and she has an upcoming piece in Slate. She studied yoga & meditation under Beryl Bender Birch at The Hard & The Soft Yoga Institute. She enjoys hiking, being outdoors, and is an avid reader. Courtney has a BA in Media & Communications studies.