Eastbay is Closing, Will Soon Redirect Shoppers to Champs Sports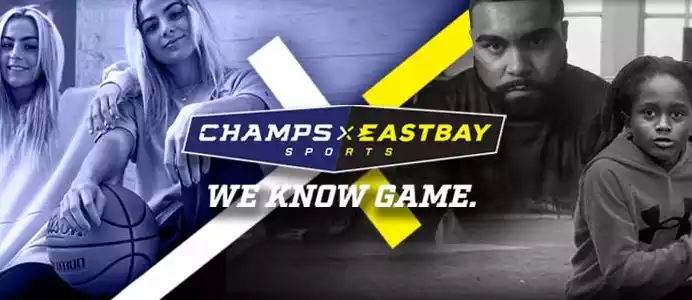 The Wisconsin-based online sneaker and sportswear retailer is closing, prompting memories of its famed catalog of yesteryear
Eastbay, a beloved retailer of sneakers and sportswear, has announced its plans to close.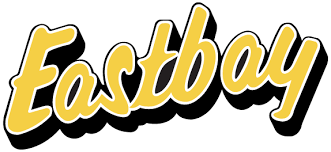 "We're saying goodbye to Eastbay soon. We encourage you to shop at champssports.com to find great deals for your athletic shoes, clothing, and more," the retailer confirmed on its website.
The Wisconsin-based retailer was well-known for launching a catalog in which sneakerheads could flip through pages of sports team apparel, athletic footwear, Starter jackets, and other items. The catalog's arrival was a bright spot for many sportswear fans, and the announcement of Eastbay's closure has sparked nostalgia in Gen X and older millennials.
"Eastbay catalogs were dream material. I would stare at those shoes and track outfits for hours," one poster shared on a running shoe forum. "I have way too many memories of going through Eastbay Catalogs. All my volleyball and basketball gears were from Eastbay. I remember one Christmas I circled the stuff I wanted in the catalog and gave it to my parents as my wishlist," another poster added.
Art Juedes and Rick Gering, two friends and runners who were dissatisfied with the selection of running sneakers in their hometown, founded the company in 1980. They spent around $7,000 on running shoes and held shoe clinics throughout central Wisconsin to educate athletes on the benefits of their footwear. The brand grew to include sports equipment, and in 1990, the athleticwear company launched its own clothing line, selling various apparel with its logo.
By 1995, Eastbay offered an IPO, and then the company was sold to F.W. Woolworth Company two years later. Eventually, Eastbay became a division of Foot Locker, Inc.
The Eastbay closing has resulted in an estimated 210 layoffs at its headquarters in Wausau, Wisconsin. Foot Locker says it is closing the division because it is optimizing its distribution network in the United States, according to a Worker Adjustment and Retraining Notification (WARN) notice. The Eastbay distribution operations at the Wausau facility will be phased out beginning on January 31, with the closing slated on or about April 30.
The footwear company is currently running a 70% off site-wide sale with the promo code THANKS70. All sales are final.
Courtney Rehfeldt
Courtney Rehfeldt has worked in the broadcasting media industry since 2007 and has freelanced since 2012. Her work has been featured in Age of Awareness, Times Beacon Record, The New York Times, and she has an upcoming piece in Slate. She studied yoga & meditation under Beryl Bender Birch at The Hard & The Soft Yoga Institute. She enjoys hiking, being outdoors, and is an avid reader. Courtney has a BA in Media & Communications studies.