6 Fitness Industry Predictions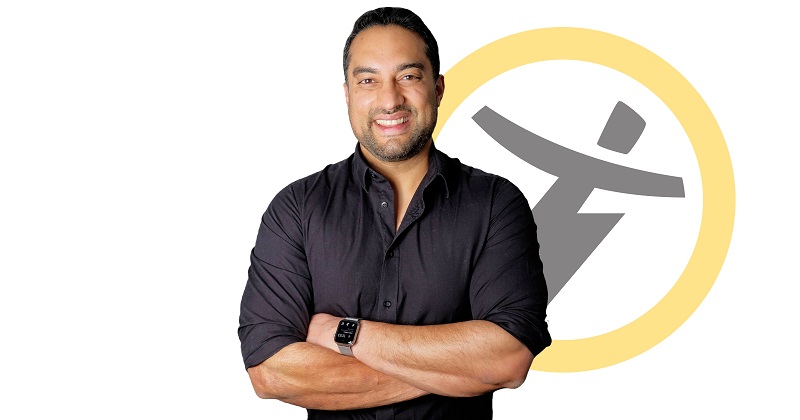 2021 has come to an end, and we're all hustling, right? Planning our year, figuring out our goals, maybe joining a fitness challenge? (More about that below.)
To celebrate the start of 2022, I wanted to mimic last year's predictions article and build out a list of what I see being the future of the industry. But as I was brainstorming, I realized something.
Why would I "predict" where the industry is headed when I can just share where we at Trainerize are taking the industry? What we're building at Trainerize just doesn't exist yet—we're category makers—so it's great insight into where fitness is headed as a whole. (I swear, I'm not biased!)
So, without further ado, here are 6 insider predictions of the future of fitness—pulled from our product roadmap and observation of fitness's biggest brands—with extra intel from one of my Trainerize co-founders, Product Director Trevor Chong.
PREDICTION 1: Nutrition coaching will become a default element of personal training
We know that healthy lifestyles come from healthy behaviours—which is why we built habit coaching into our product in 2019. And what we saw from our customers is that nutrition-focused habits were a major focus. People don't necessarily want to track meals or follow a meal plan—but they do want to improve their diet. And, they want to make small fundamental changes to build long term success. So for the first time, personal trainers are going to have a huge role to play in that need.
We see nutrition coaching becoming a default in personal training programs. There's a few different ways this can play out—I call it the nutrition triangle. First, some coaches offer nutrition habits. Second, some trainers encourage meal tracking. And third, some offer complete meal plans. For some clients, tracking macros and planning meals may be necessary.
That's why we're building a smart meal planning tool. It'll enable trainers to give general recommendations—% breakdown of nutrients and number of calories per day—and the system will spit out a meal plan. From there, control is in the client's hand. They can pick and choose, mark favourite meals, and track automatically from there.
Abs are made in the kitchen—and with your personal trainer.
PREDICTION 2: Personal trainers will become big-time entrepreneurs
In the 2008 recession, Shopify exploded because people got laid off and started their own businesses. Shopify made an entire generation of ecommerce entrepreneurs, and Trainerize is doing the same for fitness entrepreneurs.
The biggest change in business branding over the last few years has been the boom of individuals—influencers and entrepreneurs. These niche brands cater to a specific crowd and are totally dialled into their missions. This brand loyalty is a serious competitive advantage. Taryn Toomey of The Class has crushed this—she's got this thought and intent in how she built her business. I am a loyal follower of her workouts because of that.
For businesses with loyal followers, they need to monetize that audience. Trainerize is that perfect partner to do so. An all-in-one application, class booking, appointment booking, facilitating both online and hybrid programming. We're not trying to replace the trainer (like a lot of apps). We're helping them do more.
Need more convincing? Remember The Great Resignation? Fitness professions aren't exempt—and more and more entrepreneurs will find freedom and independence from traditional business structures this year.
PREDICTION 3: Big box gyms will transition to personalized, boutique experiences
The one-size-fits-all approach to fitness is dead. Consumers need personalized experiences, for their unique needs, interests, and fitness journeys. We see this with the passionate fan bases that influencers and solopreneurs are building online, too. Being specific is how you win fans.
And we're seeing this in the industry. Big box gyms are morphing into new versions of themselves, says Trevor. "They're becoming umbrella gyms, with multiple boutique offerings under their brand name. Look at Life Time—they have spin, they have their Alpha Strength group training programs—they're dialling into those specific niches."
Personal trainers may feel they need to level up their offerings to compete with boutique and enterprise gyms—but those gyms also need to niche down to compete with personal trainers. Something to think about!
PREDICTION 4: Fitness providers will become global content providers—like Netflix
The best example of this so far? Digital-only studios, like Peloton. Peloton coaches are becoming celebrities in their own right. They're a global library of content, churning out more and more rides, building more and more fans.
And beyond digital-only businesses, digital is now a part of every fitness business. So everyone is a content provider and needs to think about the libraries they're building. In Trainerize, that means your master library and video library.
PREDICTION 5: Functional fitness will reign over machines
The average person is moving away from machines in 2022. I know, I love my Peloton! That's a machine! Yes. But hear me out.
This prediction comes down to necessity. The average fitness entrepreneur just can't commit to the overhead of a large business. And they don't need to! We've proven with Trainerize that you can build a solid fitness business with at-home, online-only training—no sweat. The pandemic has only accelerated that progress.
Methods like AMRAP, EMOM, and programs with additional modalities are more streamlined, and they all fit into this at-home fitness trend. And then people want to integrate more functional fitness—cycling, walking, and sports. Plus, people want to be social when they're working out, but not necessarily in a gym. So these types of programs, supplemented with cardio and activities, bridge the gap between in person, online, and group training.
Of course, we can't ignore AR… that's definitely something that will continue to formulate for fitness this year.
PREDICTION 6: Leaderboards will die out
I've mentioned this before, but I am not a fan of leaderboards—particularly not in large-scale classes and challenges. We see this a ton in consumer fitness and they're just not motivating!
We predict a shift in how clients measure success in their fitness journeys. Think small-group challenges, group goals, thresholds and achievements. People joke about millennials needed participation trophies but in this case, it can really make a difference in building up small wins to make healthy lifestyles.
Trevor says a push for inclusivity is also driving this change. "We're seeing fitness become more open—gyms are more worried about inclusivity and accessibility. On Apple Fitness Plus, we're seeing a huge level of diversity in terms of the trainers on the platforms. Everyone can play, and everyone can win."
Honestly, it's easy to think "future of fitness" and think of technology—and of course, we want to build a better app and want to see smarter tools. But most of these shifts have more to do with psychological and social implications of the world around us. The world we live in is changing, and fitness, like everything else, is changing too. Pandemic aside, people need more convenience, more motivation, and more human connection. And that's what we see driving fitness for the next 12 months.
About Sharad Mohan:
Sharad Mohan is the Co-founder and Managing Director of Trainerize—the company known for digitizing the fitness club experience—and the driving force behind their mission to "make fitness accessible". Sharad is helping fitness businesses leverage technology to stay relevant in the digital fitness age and engage their members in new ways using mobile and wearable devices.
Sharad's combined passion for customer experience and digital fitness fuel his commitment to help fitness businesses engage and empower their members through technology. With 80,000+ fitness businesses using the Trainerize platform to digitize their services and offer online training, digital challenges as well as small group training, Sharad has quite a number of stories to share about online fitness entrepreneurship, the rise of the digital fitness club and the savvy digital fitness consumer.
Connect with Sharad and stay up to speed with fitness industry trends and digital fitness innovation:
http://instagram.com/sharadmohan/
https://www.linkedin.com/in/sharadcmohan/
https://medium.com/@sharad.mohan
About Trainerize
Trainerize (trainerize.com) is a client engagement mobile app and software that allows fitness coaches and fitness businesses to expand their reach beyond their physical spaces, better connect with members, build meaningful relationships, and digitize the training experience. Fitness coaches and fitness businesses use Trainerize to boost member engagement through digital services as well as attracting new members by tapping into the market of online training.

Media Contact
Laura Dunlop
Senior Marketing Manager, TRAINERIZE
778.953.2489
[email protected]