'Sex and the City' Reboot Kills Character…& Peloton Shares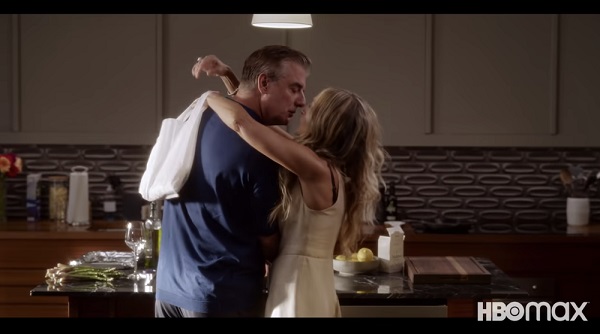 Is the holiday season a curse for Peloton?
[SPOILER ALERT: This piece includes spoilers for And Just Like That]
Peloton shares continued to dip after the premiere of Sex and the City spin-off And Just Like That. While the interactive fitness company approved the use of its bike in the December 9th episode, Peloton was unaware that a major character on the show, Mr. Big, would collapse and die after riding on the popular bike. Shares of the stock responded to the episode, down 6% the morning after.
The brutal scene, leaving fans shocked and saddened, likely caused a collective groan from employees of Peloton. The company has reportedly been "gloomy" as of late, enacting an immediate hiring freeze in response to recent rough waters. After having a challenging year with some high points that hint towards a positive turnaround, Peloton found itself having to do damage control quickly after the premiere episode of the spin-off.
Peloton had its in-house cardiologist make a statement and encourage viewers to examine Mr. Big's gluttonous and glamorous life as a reason for his untimely passing.
"I'm sure Sex and the City fans, like me, are saddened by the news that Mr. Big dies of a heart attack," said cardiologist Dr. Suzanne Steinbaum, a member of Peloton's health and wellness advisory group, in a statement released by the fitness company. "Mr. Big lived what many would call an extravagant lifestyle — including cocktails, cigars, and big steaks — and was at serious risk as he had a previous cardiac event in season 6. These lifestyle choices and perhaps even his family history, which often is a significant factor, were the likely cause of his death. Riding his Peloton Bike may have even helped delay his cardiac event."
Along with the approval of the fitness bike, Peloton also signed off on a cameo of its real-life cycling coach, Jess King, in Sex and the City reboot, but the company wasn't aware of the storyline or how the fitness equipment would play a part in the death of Mr. Big.
"Due to confidentiality reasons, HBO did not disclose the larger context surrounding the scene to Peloton in advance," a spokesperson, Denise Kelly, told BuzzFeed News.
In the second episode of the new series, Miranda (played by Cynthia Nixon) notes that Mr. Big was on the Peloton for over a thousand rides and says that physical activity is good for the heart.
Peloton isn't a stranger to catching headlines in the holiday season, although this time, it is fair to say that it's through no fault of its own.
Peloton's 2019 holiday ad faced controversy and debate when it depicted the experience of a woman being gifted the elite stationary bike. The commercial portrayed a seemingly horrified-looking wife who tells her husband that the gift of Peloton had changed her life, yet viewers couldn't get past how anxiety-ridden she looked during the commercial. The spot was parodied and examined on social media, with some calling it sexist, dystopian, and strange.
"The fancy bike brand tried to depict a wellness journey. It didn't go as planned," Amanda Mull wrote in The Atlantic. Peloton's stock lost over a billion dollars in value due to the ad.
This year, one of Peloton's holiday ads features Brett Gelman (Fleabag, Stranger Things) starring as Scrooge, warming the cold cockles of his heart as he enjoys an active Peloton ride and gets into shape.
Peloton had just announced a boxing program this week, as its followers cheered on social media. The fitness company indicated that boxing has been a number one request of its fans.
Courtney Rehfeldt
Courtney Rehfeldt has worked in the broadcasting media industry since 2007 and has freelanced since 2012. Her work has been featured in Age of Awareness, Times Beacon Record, The New York Times, and she has an upcoming piece in Slate. She studied yoga & meditation under Beryl Bender Birch at The Hard & The Soft Yoga Institute. She enjoys hiking, being outdoors, and is an avid reader. Courtney has a BA in Media & Communications studies.