Peloton Members File Lawsuit Over Unlawful Sales Tax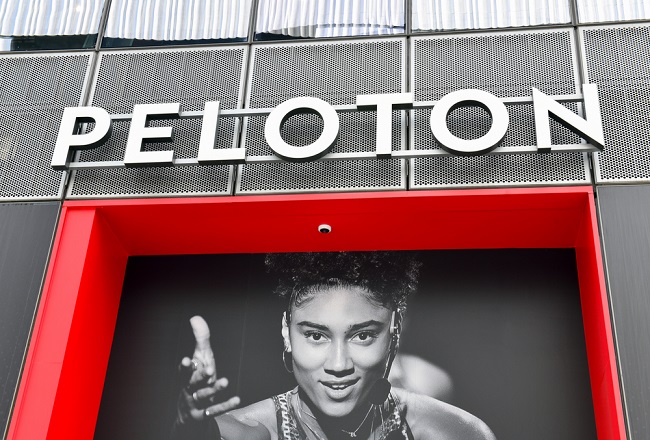 Candace Cordelia Smith
Candace Cordelia is a Pennsylvania-based journalist and on-camera broadcaster/host, with…
Peloton faces another lawsuit in which two customers claim the brand unlawfully charged them with sales taxes for use of their membership subscriptions. The allegations come after the exercise equipment company received a trademark lawsuit from Peloton Cold Brew.
Peloton has been hit once more with a lawsuit, this time by its members for claims of wrongful sales tax charges. Business Insider reports that users of the fitness equipment brand filed a lawsuit due to improper sales tax membership charges.
The lawsuit document, obtained by Bloomberg News, explicitly cites a "breach of contract and consumer protection act violations arising from Peloton's unlawful charge of a 'sales tax' to Massachusetts, New York, and Virginia customers on their Peloton membership subscriptions, despite the tax-exempt status of such digital goods under state law."
Further within the lawsuit, it's written that the plaintiffs [Brannon Skillern and Ryan Corken] claim to have bought a Peloton Bike and All-Access membership subscriptions in 2019. Both Peloton members allege that they were charged with an "over-6% 'sales tax' on their subscriptions every month through December 2020 even though no such tax was actually owed under state law."
Skillern and Corken's lawsuit goes on to claim that all Peloton members, including themselves, in the states of Virginia, New York, and Massachusetts, are victims of "an unlawful digital sales tax, collecting millions of dollars in overcharges."
The Peloton members lawsuit lists Skillern as a resident and citizen of Virginia and Corken as a resident and citizen of Massachusetts. Both are seeking "all available compensatory, statutory, and punitive damages" as well as "reasonable attorney's fees and costs."
Days before the lawsuit by the two members, the founders of Pennsylvania-based Peloton Cold Brew sued Peloton Interactive in pursuit of being able to hold on to the brand's name. According to TMZ, Peloton Cold Brew, LLC posits that their business secured the trademarked Peloton name in 2017 and that the fitness equipment company "didn't get around to officially opposing it" until 2020.
Peloton has endured other controversial matters in 2021, namely a sweeping recall of its Tread and Tread Plus treadmills earlier in the year due to prior safety matters. The company also announced a significant drop in profits by late Aug. In light of the unfortunate fiscal news, Peloton announced its cheaper and more improved Tread product and a lowered price point of its bike machine from $1,895 to $1,495.
Candace Cordelia Smith
Candace Cordelia is a Pennsylvania-based journalist and on-camera broadcaster/host, with a reporting background in wrestling, entertainment, and lifestyle. Her reporting work has been featured on websites and in publications such as Bustle, Pro Wrestling Illustrated, New York Daily News, am New York, ABC News, Yahoo!, Good Morning America, Madame Noire, Sister 2 Sister, etonline.com, Diva Dirt and The Everyday Fan. Her favorite workout influencers include Chloe Ting, Cassey Ho, Pamela Reif and Mary Braun. She still can't stand burpees and Rebbl Dark Chocolate Immunity Elixir is one of her favorite post-workout protein sips. You can follow Candace on Twitter @CandaceCordelia and on Instagram @thatgirlcandace16.