Remedy Place, A Premiere Social Wellness Club, Launches First NYC Location
Remedy Place, a social wellness club founded by Dr. Jonathan Leary, just opened a state-of-the-art flagship location in Flatiron. With a wide range of remedies and thoughtfully crafted details—from ergonomic furniture to a layout designed with social interactions in mind—Remedy Place is looking to enable its members to enhance their social lives while improving their health.
On September 9, Remedy Place launched its first NYC location, a 7,200 square foot flagship location in Flatiron, at 12 W 21st Street. With soothing, monochromatic color schemes and customized lighting, Remedy Place's new location was built with attention to detail about all aspects of its members' experience. Even the entrance to the space has the ambience of an inviting yet luxurious kitchen, complete with raw snacks, bone broths, and electrolyte-infused waters. Its founder, Dr. Leary, explained, "We really wanted to make our members feel at home here—like they could help themselves to something from their kitchen."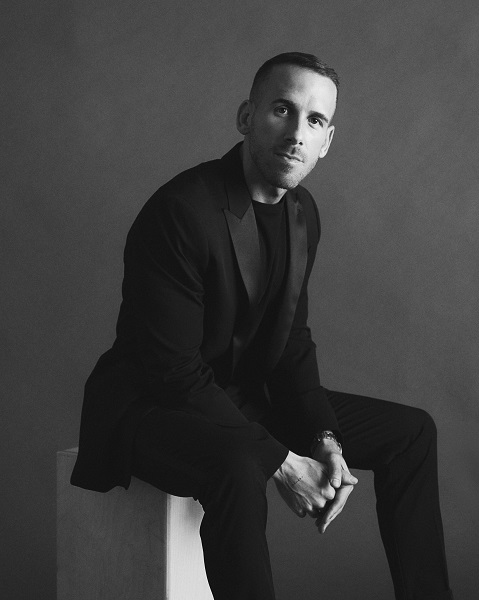 Dr. Jonathan Leary, who has a doctorate in Chiropractic Medicine and Alternative Medicine began as a concierge doctor in Los Angeles almost ten years ago, during which he developed the business plan for Remedy Place. With an interest in a non-surgical, non-drug approach to surgery prevention and pain rehabilitation, he began working with professional athletes, artists, and industry leaders to develop customized wellness plans. Remedy Place grew from his desire to bring his wellness practices to more people in a social capacity. In the early days of his practice, Dr. Leary figured out that his job was to help facilitate, teach, and support his patients to take full control of their health, which often required a lot of lifestyle changes. Dr. Leary reflected, "They would always say, 'Dr. Leary, X, Y, and Z are all gone and I feel incredible, but these lifestyle changes are really affecting my social life.' No matter what they did…date, travel work, events etc. they were always surrounded by temptation and toxins. So, I wanted to create a club that was temptation and toxin-free that enhanced their health and social life at the same time."
Remedy Place NYC offers "remedies" such as functional medicine, chiropractic movement, and acupuncture and cupping. In its sleek ice bath studio, members can take ice bath classes, with holotropic breathwork followed by submersion in 38 degrees Fahrenheit water. The private infrared sauna suite was custom-made to allow members to personalize their heat settings—even if the person next to them has a different preferred temperature. The private contrast suite includes both an infrared sauna and double ice paths—perfect for events ranging from group outings to intimate date nights. Every detail was considered in the construction of the space: in the Vitamin IV-drip couch areas, curtains can be drawn or opened for larger parties, intimidate date nights, and individual experiences. There are even large spaces available for self-care movie nights—enhanced by wellness offerings like acupuncture.
Members can also take advantage of Functional Remedy Testing, where practitioners conduct bloodwork and, in some cases, stool testing to determine an ideal personalized approach to their wellness. With on-site team members in naturopathic medicine, movement, Chinese medicine, and chiropractic and acupuncture services, Remedy Place has a variety of customizable offerings for different bodies. Dr. Leary stated, "Functional medicine is truly the future of healthcare. No more guessing, no more band aids—this tells us everything we need to know and gives us an internal guide to our body. Once we gather all of this data and understand almost every organ, system, deficiency, toxicity levels, sensitivities, gut health, etc., this allows us to create a perfect individualized plan to bring your body back to balance. We like to say that this is our version of an annual physical. When anyone walks in the door, we can always have a consultation and create an individualized plan based on their lifestyle and the stressors they endure/symptoms they have. Functional medicine allows us to be as precise as possible."
Compared to the California location, which is 4,000 square feet, Remedy Place NYC is larger and includes new features like a red light suite. Red light has many health benefits, which include improving circulation, repairing damaged tissue, and decreasing inflammation. The space is also more ergonomically designed, with thoughtful details that allow members to improve posture, reduce pain, and relax.
Remedy Place's new NYC location is just the beginning. With plans to bring social wellness clubs to new locations in the coming years, Remedy Place is looking to redefine wellness through both combating loneliness, and focusing on holistic offerings. Dr. Leary is on a mission to change the social wellness space, "Our goal is to continue to find ways to innovate and grow. We truly feel as though human connection could be the most important for of self-care!"