Running With the Apple Watch is Better Than Ever Thanks to New Software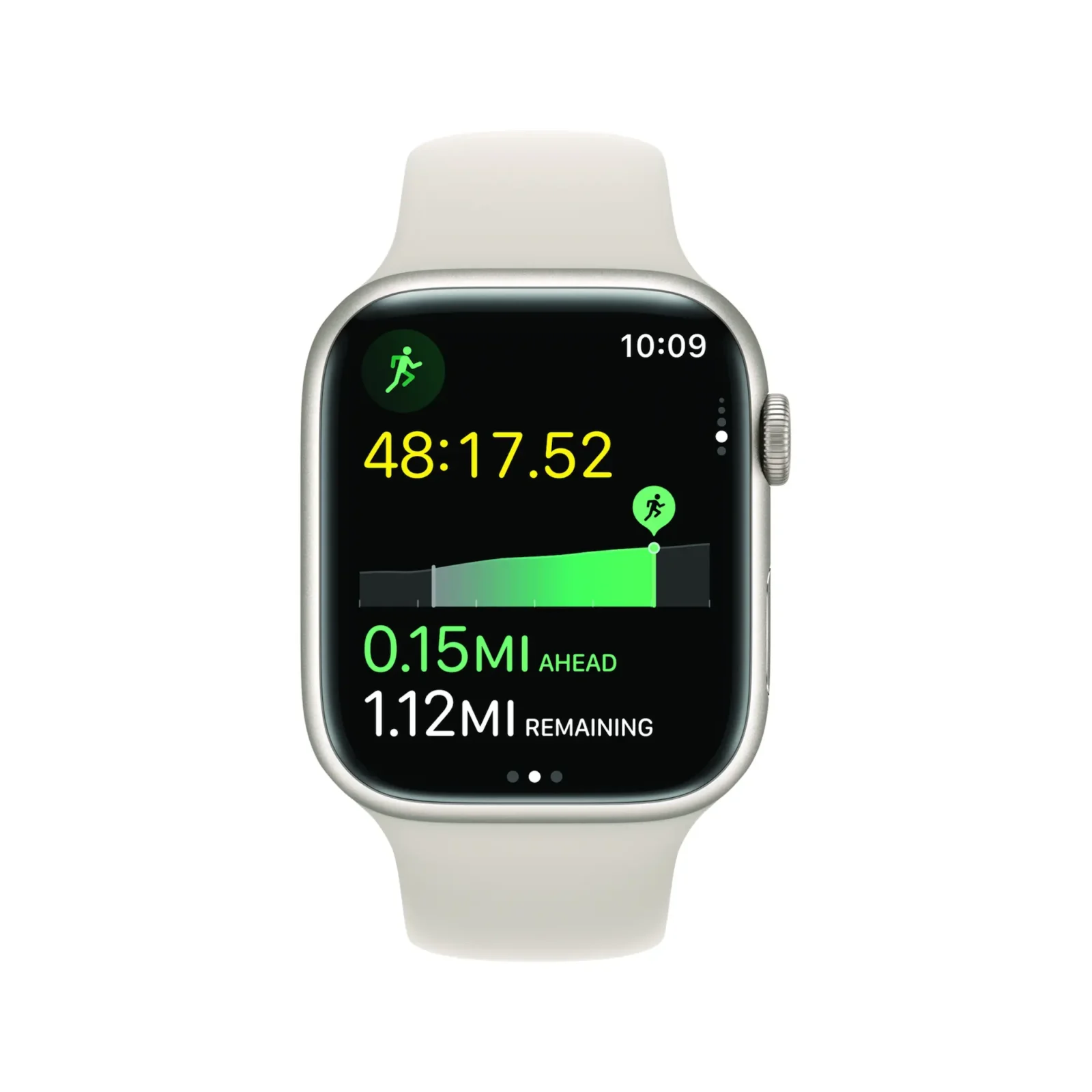 credit: Apple
Apple Watch's watchOS 9 software has more metrics and visualization features to help runners measure performance and reach their goals 
Apple Watch has long been a trusty companion for runners, but watchOS 9's new and improved features will amplify running workouts for ultramarathoners and joggers alike.
Released last fall, watchOS 9 has new running metric tools, workout views and unique workout experiences that are compatible with Apple Watch Series 4, 5, SE, 6, 7, 8, SE2 and Ultra. 
The latest software update provides metrics that help to drive runners' efficiency.
A little-known metric among runners, watchOS9 can measure vertical oscillation: how much one moves vertically during each stride. A high vertical oscillation measurement indicates wasted energy; a low measurement indicates a lack of spring generation from each step. It also provides metrics for stride length, ground contact time, and power.
Workout views allow runners to customize their views, with options available such as Activity Rings, Elevation, and Segments and Splits. The digital crown makes toggling through workout views fun and easy—depending on the stage of a runner's workout, they can switch views.
For example, on a hilly stretch of a workout, a runner might switch to a workout view with elevation. For another stage of the same workout, a runner can switch to focusing on segments and splits, to help monitor their pacing.  Perhaps the best feature of workout views is the ability to use a combination of distance and time goals to set up a structured workout, which could include intervals of work and recovery. Runners can set up alerts for specific parts of their workout, like the transition from work into recovery. 
Like a coach on your wrist
For everyday use, watchOS 9's Pacer feature is like a coach on one's wrist. Runners can choose a distance and target finish time, and the training experience provides the required pace needed to achieve the goal. The watch will vibrate when runners are off-pace, so looking at the watch during the run is not required.
Apple Watch can also now detect when runners arrive at any running track using Apple Maps data. The watch will alert the runner that they have arrived at a track, and ask if they want to begin a track workout. Runners can then input their lane, and the watch will count their completed laps, ensuring accurate pace and distance. 
The Race Route feature also allows runners to race against their last or best result. Similar to the Pacer feature, the Race Route feature will alert runners when they are off pace (ahead or behind) or off-route. This feature is emblematic of Apple Watch's software going far beyond just tracking workouts to providing tangible, data-based motivation for athletes. 
Built to last an entire run, no matter how long
Apple Watch Ultra with watchOS 9 just might be the best wearable option for ultramarathoners or trail runners, with up to 36 hours of battery life on a single charge and up to 60 hours on low battery mode. Ultra comes with an Action button, which gives users physical control for a range of functions. The Action button can be used for starting a workout, starting a Backtrack path, turning on a flashlight and more. Ultra also has the biggest and brightest Always-On Retina Display, which makes it easy to view it in different environments. 
Overall, with some of the best visualizations, motivating features and accurate tracking methods, watchOS 9 is continued evidence of Apple Watch's preeminence in the wearable market for runners.