The Rise of Wellness Clubs: A Q&A with Remedy Place Founder Dr. Jonathan Leary
Athletech News interviewed Dr. Jonathan Leary, founder of Remedy Place, a wellness club with offerings in preventative and holistic healthcare. Dr. Leary explains Remedy Place's rise in popularity, as well as the rise of preventative and holistic healthcare
With stress and distractions part of life in today's world, a number of health and wellness businesses are cropping up to combat these feelings. Membership-based wellness clubs have grown in popularity in recent years. With high price tags and a focus on holistic but science-backed health, these wellness clubs market themselves as providing refuge from their clients' stressful lives.
One such wellness club is Remedy Place, which started in California and is soon expanding to New York City. It was founded by Dr. Jonathan Leary, who has a doctorate in Chiropractic Medicine and Alternative Medicine. With offerings like ice baths, infrared saunas, lymphatic compression, and Chinese medicine, Remedy Place promises "You will always leave feeling better than when you walked in." Athletech interviewed Dr. Leary about Remedy Place and the growth of dedicated rest and recovery spaces.
Athletech News (ATN): Why do you think the popularity of dedicated rest and recovery spaces has increased?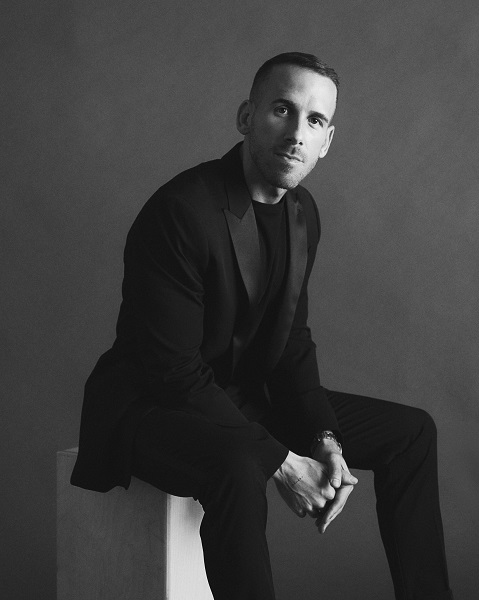 Dr. Jonathan Leary (JL): Awareness has drastically increased. The overall rise of seeing it on social media, the want and the curiosity of optimizing the human body as well as the influence of seeing pro-athletes do it, have all played a major role in the growth of this new industry.
From a healthcare perspective, over the past couple of decades, we've been pushing people to become more active or start exercising. Now, a majority of people do a form of exercise and many are training their bodies the same if not more than some of my pro-athlete clients. However, what they don't see is that most athletes recover more than they train. Exercise is a stress on the body, a good stress (most of the time), but still a stress. In order to enhance performance and look and feel better, we have to offset this stress with some form of self-care (recovery).
I have been saying this for a long time, but recovery/self-care is going to become evenly as big or bigger than the fitness industry. Just based on pure science, this is a huge missing puzzle piece in most people's regimen and in my professional opinion is a must.
ATN: How have you seen growth evolve in the last few years?
JL: I have been seeing an upward trend of preventive and holistic care for the past seven years. Prior to social media, there was minimal exposure to most of these treatments. Unlike big pharma, it was near impossible (due to lack of money) to market treatments like meditation, acupuncture, chiropractic, etc and the only way people would hear about it was word of mouth. However, now you can simply post a video online and it can receive tens of millions of views. The awareness and positive testimonials show that all of these modalities work are not only making people inquisitive to try them but also are also making people ask questions. I feel as though people are finally understanding that lifestyle changes are a must to get to the root cause of their health problems.
Furthermore, with the pandemic, I believe it was the first time globally that people saw the impact of a virus on humanity and how it impacted those who were more unhealthy. Although this was a huge tragedy, it was also a wake-up call for most people to start prioritizing taking care of themselves. With that being said, my prediction of the rise of self-care and alternative medicine was drastically altered and is pushing the industry forward much faster than I could have ever imagined.
ATN: What are some of the most popular Remedy Place services?
JL: Our alternative medicine doctors. From functional medicine, acupuncture and cupping, to our signature chiropractic movement sessions that blend adjustments, active release therapy and fascial manipulation, they are always booked up.
All of our technology-based treatments are also a huge hit. Every month we get busier, and it is incredible to watch the increased frequency of usage of the club for each one of our guests. It is truly becoming part of their day-to-day regimen!
ATN: How do most members use their membership–how often do they come, what drives the most value for them, and how do you see their memberships evolve? Do they become more involved over time?
JL: Unlike a gym membership, our guests use their membership to the full extent and more! Some members come every day, but our average member comes 2-3 times per week.
We are a fully inclusive club, but to give some form of exclusivity, we created a select amount of memberships per club. West Hollywood, for example, only has 200 spots and our new NYC location will have 300. Based on the membership they choose, they are getting a significant amount of savings and that is our thank you for being a member. Our goal is to curate an amazing group of like-minded people that lead by example and are contributing something positive to the world.
With the Remedy membership, guests can come in for unlimited cryo, they can enjoy 4 classes a month, $500 off their functional medicine, get one vitamin IV per month, and 4 technology-based treatments. Additionally, they can always bring a guest for free to enjoy cryo and also receive one free guest pass as well as 15% off everything on top of that (and more)!
The evolution of their memberships will give them access to exclusive remedy retreats and events all over the world and special discounts with our partners. This is an evolving part of our membership!
ATN: What sets Remedy Place apart from its competitors?
JL: Making self-care social. We coined the term "Social-Self-Care." You're able to do everything in the club by yourself, but we would rather you do it with others. Remedy Place prioritizes human connection because we feel as though it is one of the most powerful forms of self-care.
We created the world's first commercialized breathwork ice bath class. With that being said, I believe we are still the only place in the world that offers such a class. We can "remedy" any event, anywhere in the world. As the rise of demand for wellness continues so does its demand at every major gathering. Although it was never meant to be a main part of our business, it is now becoming an integral part of our business plan. From notable events like the Cannes Film Festival to Art Basel, to corporate outings, sporting events, partnering with private clubs and hotels, backstage for artists when they are on tour, to the Kardashians, Remedy Place is now leaving an impact way beyond the walls of our clubs.
As the first to market and innovators of social wellness clubs, it is our priority to lead by example and teach and inspire others in this industry. It is not only our goal to teach our guests, but also to teach and educate alternative medicine doctors and health professionals about self-care and preventive care.